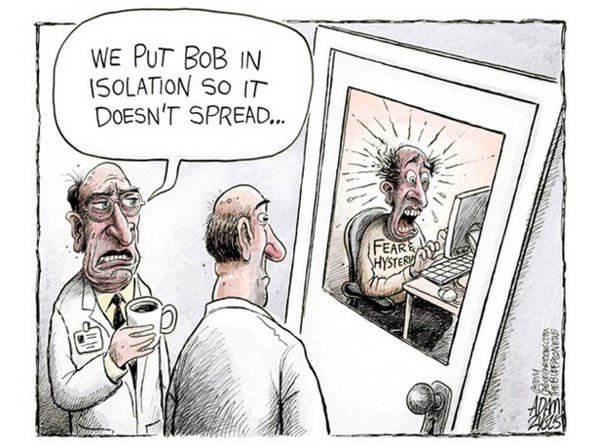 Those of us raised within the confines of the Evangelical ghetto have vivid memories of preachers telling us that certain sins were not fun, pleasurable, or enjoyable. Smoking weed? Drinking booze? Masturbating? Copping a feel on the back of the church bus? Making out with the preacher's daughter? Running through the third base coach's stop sign and sliding into home? Hanging out with "worldly" school friends? Going to the dance? Going to the prom? Such behaviors are sins against the thrice holy God, says the preacher down at First Baptist Church. Hoping that good old-fashioned Evangelical guilt and fear will rob sinners of derived pleasures, these stuffed-shirt preachers call on offending parishioners to "repent" and get right with God. And just like trained seals at the zoo, these sinners dutifully confess their sins to the fun-and-pleasure-hating God, promising to never, ever sin again. Of course, these sinners know that, come next Friday or Saturday night, they will once again sin against God, choosing pleasure and fun over the Puritanical morality of their Evangelical pastors and parents.
Larry Dixon is a professor of theology at Columbia International University in Columbia, South Carolina. In a post dealing with the sin of cohabitation, Dixon wrote:
But many today are "buying it"! They're buying into the lies that premarital sex is normal, natural, and fun — provided certain precautions are taken. They're buying into the lie that sexual intercourse with life-long commitment is strictly a personal matter. They're buying into the lie that just like you have to test-drive a car before you buy it . . .
This most intimate of human social actions is neither shunned nor shamed in the Bible, the Word of God. Sex was God's idea!

The church must wake up and realize that the majority of men and women to which it will minister will not be virgins! They will have sexual scars which cannot be erased, but can be forgiven
Let me break down exactly what Dixon is saying:
Sex was created by God.
Saying premarital sex is normal, natural, and fun is a lie.
Premarital sex is not normal, natural, and fun.
Saying sexual intercourse (who, what, when, and where) is a personal matter is a lie.
Saying that couples should see if they are sexually compatible before marrying is a lie.
People who engage in premarital sex will likely be scarred from their experiences.
These sexual scars can't be erased, but the voyeuristic Christian God will forgive them.
Astoundingly, Dixon admits that most adult Evangelicals are not virgins. I am sure Dixon thinks that the root problem is disobedience to the teachings of the Bible and the moral pronouncements of Evangelical preachers. If people would just listen and obey, all would be well. Certainly that is one way to look at this issue, but I wonder if Dixon has ever considered that what he is preaching is the problem? Perhaps telling people that this or that human behavior is NOT normal, natural, and fun is the problem. Maybe it is time for the Larry Dixons of the world to be honest with people, admitting that preachers and parishioners are alike need, want, and desire sex. While people should be free to "save" themselves for marriage, doing so does not make them morally superior. Surely Dixon is aware of the fact that countless virginal Evangelicals have sexual problems after they marry — problems that could been exposed if the couples had taken the car for a test drive.
Dixon, bound by the sexually repressive teachings of the Bible, will likely continue preaching the gospel of virginity. He should know, though, that most of the students he teaches likely have varied sexual experiences. If Dixon really wants to help his students, perhaps he should teach them how to handle their sexuality and make responsible sexual choices. Telling people that premarital sex is NOT normal, natural, or fun is….how shall I put it in Baptist preacher parlance….a boldfaced lie from the pit of hell. Sex is meant to fun and pleasurable whether it is premarital or post-marital.  Further a marriage license is no guarantee that it will be.
Dixon, by the way, is not preaching anything that is not standard operating procedure at the state accredited Columbia International University. Columbia's student handbook(pages 22, 23) states:
In keeping with the design of God and the commands of Scripture concerning sexual purity, students are required to maintain irreproachable behavior in sexual matters and to avoid situations that would unduly tempt them to compromise moral standards.

Couples should avoid being alone together in any place of residence or private area. Any sexual misconduct, including, but not limited to, adultery, homosexuality (including any same-sex physical expression of romantic affection), any form of premarital sex, indecent exposure, sexual harassment, use of sexually explicit materials for sexual gratification, and sexual abuse of children, is forbidden.

Expressions of Affection:

Hugs are to be appropriate as between brothers and sisters. Individuals involved in casual dating are to refrain from all expressions of physical affection on and off campus except for brief hugs.

Couples who have committed to date each other with a focus on the possibility of engagement and marriage should be prudent and intentional in establishing boundaries in regard to physical expressions of romantic affection. These couples are to refrain from all expressions of physical affection on and off campus except for hugs as noted above, holding hands, and a brief kiss. In addition, we strongly encourage such couples to establish accountability relationships with mature believers.

Engaged couples are also to be prudent in setting appropriate boundaries to maintain purity and a godly example. Here again, we strongly encourage the establishment of accountability relationships with mature believers. Expressions of affection on and off campus are to be limited to appropriate hugs, holding hands, and brief kisses [what about the slippery slope argument?].

Out of sensitivity to our unmarried students and campus atmosphere, married students should be exemplary models of appropriate public physical expressions of romantic affection. [Yes, you read that right. Married couples should avoid  physical contact lest they cause unmarried students to "sin."]
Prior to 2007, Columbia did not allow dating unmarried students to have ANY physical contact with the opposite sex except from for brief hugs.