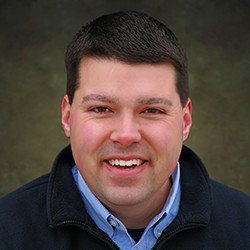 We look around and try to understand whether God understands and whether God sees. Does God see the circumstances we see, and does he see my struggles, and does he see the prosperity of the godless? The godless are wealthy and comfortable. Is God asleep? Does he watch the circumstances of the world like we watch them? Does he see the injustice of it all?
As we weigh our circumstances, we ask the cost-benefit question: Are the benefits of following Christ really worth the price?
….
he psalmist looks around and sees the faithless living opulent lives of comfort and blessing and long life. He looks around and sees that these same people are wicked oppressors of others. He thinks that they're getting away with it. The simplicity of the psalmist's challenge fuels our search for clarity and answers. Where is our sovereign, righteous God when the sex trafficker naps on his yacht?
God is good to the "pure in heart" (Psalm 73:1). That makes sense. So why doesn't he frustrate and undermine the lives of the impure in heart?
A question like that will shake your footing, and this psalmist (his name is Asaph), is losing his footing. His steps had nearly come out from under him. The ground seemed to move and the grave seemed to turn and slip under his feet (Psalm 73:2).
The God-rejecters are wealthy, healthy, and comfortable (Psalm 73:4–15). Their toxic cocktail of health and wealth and comfort becomes a prosperity "gospel" of degradation. They live pompous and arrogant lives, as they look down on everyone else and abuse others. They have tongues that strut, so they despise God as unspeaking and powerless. They have bank accounts that prosper, so they despise God as worthless. They have indulgences that abound, so they despise God as an opiate for the poor and lowly.
Asaph looked at this predicament and felt the ground of his worldview shift under his feet: "As for me, my feet had almost stumbled, my steps had nearly slipped. For I was envious of the arrogant when I saw the prosperity of the wicked" (Psalm 73:2–3).
Footing is faith, and to lose your footing is to lose your faith — or almost to lose your faith. In this world we face seasons of unbelief that hit like a dizzying spell of spiritual vertigo.
Unbelief hits so hard because our spiritual life depends so fully on faith. "Faith is the inescapable way in which we live our lives now in relation to God," wrote John Webster, a beloved theologian who passed away this summer. "We cannot get beyond it; there are, again, no other terms on which we can have God" (Confronted, 163).
— Tony Reinke, Desiring God, Why Do We Envy the Wicked?, December 12, 2016