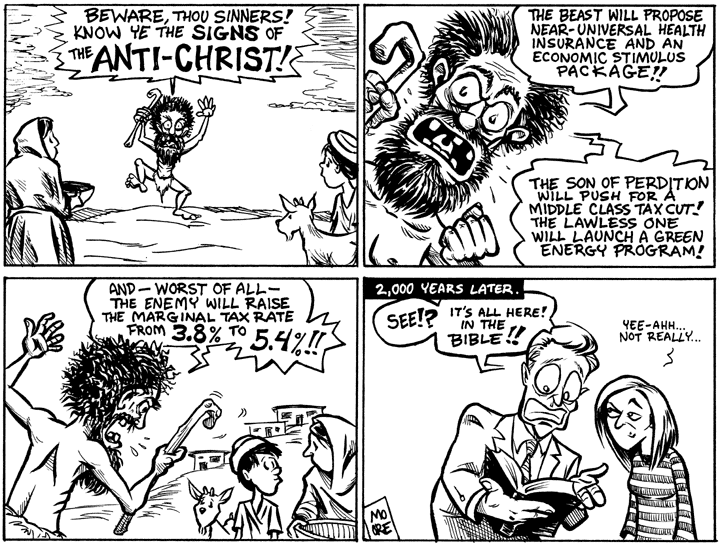 Guest Post by ObstacleChick
"I don't have a lot of friends because I'm too busy trying to be holy." — Sam, age 9
My brother and I share a biological mother, but we were not raised by the same people or in the same ways. I lived primarily with my grandparents, whose number one message was that my education should come first and that I should never be dependent on anyone else (particularly a man) for my financial stability. My brother was raised by my mom and stepdad with very little hands-on parenting. Where I was educated at an Evangelical Christian school with slightly above-average academics, he was expelled from that school in third grade for misbehavior and spent the rest of his education at an academically poor public school. Where I studied and was determined to be the top student in my class, he did as little work as possible to pass classes. I got a scholarship to a top-20 ranked secular university, and he never pursued education past high school. Our mom still retained some secular influences and ideas when I was young, but she had become more immersed in Evangelical Christianity by the time my brother came along. Where I have traveled the world, he has barely traveled within the United States. Whereas I moved 1,000 miles away from a somewhat rural suburb of Nashville to the New York City metropolitan area, my brother moved further from Nashville to an even more rural community. My progressive political leanings are counterbalanced by my brother's extremely conservative political leanings. We're both Generation X, though I am 12 years older.
Don't get me wrong, my brother is an intelligent man. Like my grandma, my mom, and me, my brother loves to read. During adulthood, my mom and brother would trade books on religion and right-wing politics and would have discussions about them. Because I live 1,000 miles away, fortunately I did not get involved in all that. But their little conservative book club served to indoctrinate them further into their right-wing conservative religion and politics as they created their own personal echo chamber. When I did visit them, it was very difficult for me to stay away from incendiary issues, but I became adept at diverting the conversation to different topics. When my mom died, my brother mourned the loss of our mom's "spiritual wisdom and guidance", something I had no use for but never could articulate to him. My mom already suspected my apostasy, but she never knew the full extent of it. My brother doesn't ask, and I'm glad because neither of us wants to face the idea that he would probably cut me (and my husband and kids) off from himself, his wife, and his two sons.
My nephews are 11 and 9 (almost 10). Though my brother is devout, his family does not attend church, mainly because he can't find a local church with which he agrees. He does a lot of reading (A.W. Tozer is his current favorite), and he has joined an online/Skype men's Bible study and prayer group. Every night, my brother teaches his sons and prays with them before bed. My older nephew doesn't talk about religion much (he doesn't talk about much except for music), but his younger, outgoing, vivacious brother does talk about it. Recently, he told my daughter that he thought other religions were bad and false and that a lot of people were led by evil spirits. He said that he knows a lot more about spirits than most adults because his dad was teaching him about them. My daughter asked him why other religions were bad, and he said it was because those religions did not promote God but were instead led by evil, deceptive spirits. She was afraid to ask him if he thought that people who followed those other religions were bad. But she did tell him that she thought there were a lot of good people in the world regardless of what religions they followed.
I suppose it should be no surprise that Sam told my son and daughter that he didn't have a lot of friends because he was too busy trying to be holy. The definition of holy is as follows: specially recognized as or declared sacred by religious use or authority; consecrated; dedicated or devoted to the service of God, the church, or religion; saintly; godly; pious; devout. My brother is indoctrinating his sons to dedicate themselves to the service of his interpretation of the Christian God. I would love to be snarky and ask him what his interpretation of God is. On social media he posts a lot of Bible verses about the mighty God who repeatedly smote humans or ordered the smiting of humans, the judgmental God who gave his people 600+ rules to follow, the God who is righteous and will send sinners to hell, the God to whom we must submit our will. He likes verses with rules for separating oneself from the world, following rules, or remaining holy and chaste. He also posts a lot of articles touting the evils of the "Godless, communist, Luciferian left" (I seriously did not know that "Luciferian" was a thing). He recently posted a Christian article about remaining "pure" in a culture saturated with sexual imagery. (I am currently reading the book Pure: Inside the Evangelical Movement That Shamed a Generation of Young Women and How I Broke Free by Linda Kay Klein, so I was particularly interested in seeing what the recommendations were in the article — basically your typical admonition regarding heterosexual sex within the confines of marriage as one would expect). I don't get the impression that my sister-in-law is as devout as my brother is, and often she will try to soften or explain away some of his most fervent comments. She just started taking college courses as she wants to pursue a degree in nursing, and I wonder how exposure to outside non-religious ideas will affect her thinking. From time to time, I see that my brother "corrects" or "instructs" some of her social media posts by commenting with a relevant Bible verse, and I wonder what she thinks about that.
As my brother has grown more devout and I see how he is instructing his sons, I have been having a lot of memories regarding my own Fundamentalist upbringing. I rarely ever talked about it with my husband. He was a "Christmas and Easter" Catholic, so he was never indoctrinated with teachings about sin and hell or taught misogynistic or anti-LGBTQ ideas. During our early years of dating and marriage, we tried out some Catholic and progressive Christian churches because that's what one does. We attended a Congregational United Church of Christ while our children were little, and this church was progressive, LGBTQ-affirming, and socially active. My husband liked the kind Jesus, the Christianity that teaches love and caring for others, the Christianity that encourages us to care for the less fortunate. We both lost our belief around the same time for different reasons, and we stopped going to church when our kids were about 7 and 5 years old, so our kids know very little about Christianity specifically or religions in general. We teach then humanistic principles.
As my brother has grown more devout and openly posts ultra-conservative articles and daily Bible verses on social media, and as we are having more contact with his family now that my daughter has enrolled in a university near where I grew up and where my brother lives, I've started sharing my upbringing with my family. In the beginning, I was sharing mostly with my daughter to make sure she understands the Bible Belt and our family members' beliefs in general. Occasionally, I would share something with my husband or with the entire family. Every story I tell is met with looks of "WTF" on their faces accompanied by a few seconds of silence. It isn't easy to leave my husband and daughter speechless, and I have been doing that frequently in the past couple of years. My husband is the most stunned as he lived with me for over 20 years without being aware of a lot of the psychologically damaging doctrines I was taught. He had no idea about the deep-seated fear of hell that cropped up unbidden for a decade after I had stopped believing in the Christian god and all associated aspects. He had no idea of twinges of fear and doubt that perhaps I was single-handedly responsible for damning my children to eternity in hell for not making sure they "got saved." He had no idea that I was taught and rejected complementarianism. He had no idea that I had to learn about evolution on my own because the Christian school would not teach it and in fact taught ridiculous counterarguments. He had no idea of the cognitive dissonance I encountered repeatedly in college courses where indirectly or directly I learned that inerrancy of the Bible is patently false. He had no idea that the school and church I grew up in were teaching eschatology that scared the living daylights out of me. He had no idea that for several years, I struggled with reconciling lessons I learned in history and science that repeatedly showed that the doctrines I had been taught were false, yet I was fearful that I was being deceived by Satan and might be bound for eternity in hell.
Bruce has written about how Fundamentalist Christianity is psychologically damaging, and I can attest that it is. Please read the series, Do Evangelical Beliefs Cause Psychological Damage?) I didn't realize that it was damaging, and I certainly did not understand the extent. I just know that I struggled through my teens and twenties with doubts, fears, self-esteem issues, and cognitive dissonance. Even when I was deeply embedded in the bubble – church and Christian school – I was inundated with doubts and fears. I actively advanced outside the rules of fundamentalist religion, each step deliberate but accompanied by the fear that I was doing something eternally damning. I chose each step, and I chose to deal with the eternal consequences. But each step required agonized examination and a great bit of courage. It took two decades for me to step away from Christianity entirely and nearly another decade to label myself "atheist", "feminist", "pro-choice", and "liberal" without flinching from the negative programming surrounding those words.
So when I see my own brother indoctrinating my nephews with these dogmas, I become more and more concerned. When I hear my nephew saying that he doesn't have a lot of friends because he is too busy being holy, it makes me sad and angry. Maybe these boys can grow away from these teachings as I did. I surely hope so. I hope that our limited influence can help these boys as they grow up.
Note:
I'm pretty sure that my husband believed in this Jesus:
Lyrics
Jesus was way cool
Everybody liked Jesus
Everybody wanted to hang out with him
Anything he wanted to do, he did
He turned water into wine
And if he wanted to
He could have turned wheat into marijuana
Or sugar into cocaine
Or vitamin pills into amphetamines
He walked on the water
And swam on the land
He would tell these stories
And people would listen
He was really cool
If you were blind or lame
You just went to Jesus
And he would put his hands on you
And you would be healed
That's so cool
He could've played guitar better than Hendrix
He could've told the future
He could've baked the most delicious cake in the world
He could've scored more goals than Wayne Gretzky
He could've danced better than Barishnikov
Jesus could have been funnier than any comedian you can think of
Jesus was way cool
He told people to eat his body and drink his blood
That's so cool
Jesus was so cool
But then some people got jealous of how cool he was
So they killed him
But then he rose from the dead
He rose from the dead, danced around
Then went up to heaven
I mean, that's so cool
Jesus was way cool
No wonder there are so many Christians