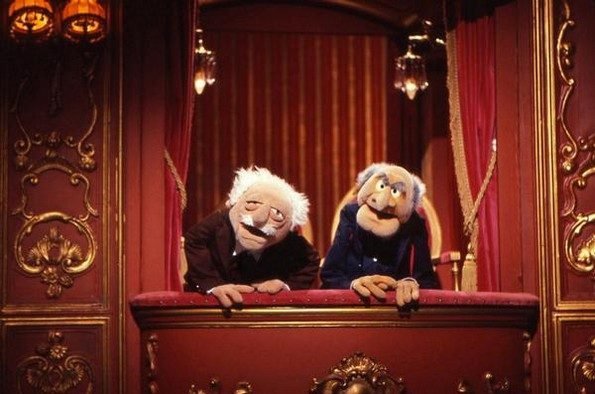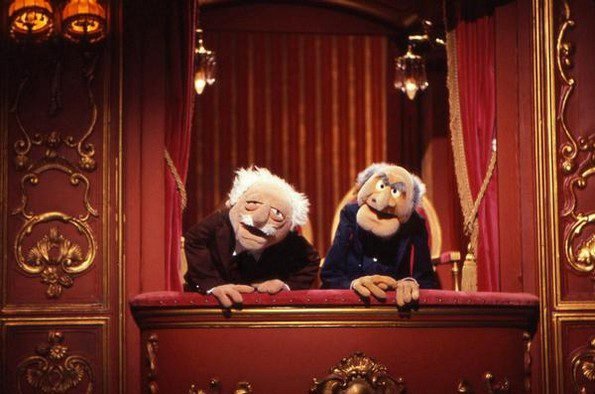 Updated 2023
I received an email several years from an eighty-year-old Evangelical man named Richard. I thought his email would make for a good post. My response is italicized and indented.
I just read your bio and find it a very sad story. (Please see the About page for context.)
Why is the course of my life a "sad story"? It is what it is. I've had all sorts of experiences — good, bad, and indifferent — over my sixty-six years of life on earth. On balance, I have lived a good life. I am happily married to Polly, father to six wonderful children, and grandfather to ten granddaughters and three grandsons. My body is wracked with pain, yet I find enough meaning and purpose in life to keep plugging away. devoted most of my life to Jesus/church/ministry/other people. Now that I am no longer a pastor or a Christian, I choose to spend my time with the people I love. Throw writing, the Cincinnati Bengals, the Cincinnati Reds, and other meaningful things into the mix, I have a life that gives me great happiness. Like all of us, I have shitty days, awful days, days where I want to die. Today, is a top five pain day, one where my pain meds aren't tamping down pain spikes. I have had to supress thoughts of suicide. But, on balance I'm satisfied with how my life has turned out.

Richard is a born-again, baptized-with-the-Holy-Spirit Christian, and I am not. From his perspective, a good life is one lived according to the teachings of Christianity. I'm not a Christian, so that means I am headed for Hell, or so Evangelicals think, anyway. I, however, reject the teaching of the Bible and have no need of a "relationship" with a dead man named Jesus. I choose to live and enjoy life among the living. Life is short, so I have no intention of wasting my time chasing a myth.
Your physical problems including depression, your obesity, and high blood pressure do not reflect someone who is doing well.
My health problems started long before I left Christianity. God never answered one prayer about my health. Either God doesn't give a shit, or he doesn't exist. My money is on the latter.

I have battled health problems since the age of fourteen. I was diagnosed with fibromyalgia twenty-five years ago. I do what I can to stay healthy. Yes, I am fat (I have lost 100 pounds over the past three years) but there's little I can do about it. I ma comforable in my Bear/Daddy/ Sexy Santa body. 🙂 In 2019, I was diagnosed with gastroparesis. Imagine being nauseous every moment of every day. Imagine frequent stomach and abdomen pain.Imagine having to daily take medication to keep from vomiting. Walk/stand/live in my body for a bit before you hurl criticism my way. Every day is a painful, debilitating struggle, but I do my best to live each day to its fullest. My diabetes and high blood pressure are managed with medication. Depression? It's primarily driven by my health problems. Less pain, less depression. I've been seeing a secular psychologist for twelve years. She has helped me immensely, reminding me that it is normal for someone with the health problems I have to be depressed.

Am I doing well? It depends on your perspective. From my perspective, I am doing the best I can. I have a lot on my plate health-wise, but I don't let these things keep me from enjoying life.
What were the causes of your turning away from believing the bible is the word of God and that Jesus is the Son of God who died on a cross to purchase our redemption?
I wish Christians such as Richard would spend time reading my story instead of just reading a few posts and then rendering judgment. My blog is well organized and information about my past is readily available to those who bother to look. The reasons for my deconversion can be found everywhere on this site, including the WHY page. Some dead guy in an ancient religious text said, seek and ye shall find. Good advice. I'm pretty open about my life, past and present. I have a few secrets, but for the most part I am honest and transparent in my writing and interactions with others. So, to Richard I say, the answers you seek are available if you are willing to do a bit of reading. If, after doing your homework you still have questions, I will be glad to answer them.
So you can know who I  am: I am 80, married to Karen for 57 years, six children, 17 grandchildren, and 7 great grandchildren. I surrendered my life to Jesus Christ in 1964, was baptized with the Holy Spirit in 1967, and like you, I pastored and planted churches as well as traveled and taught in many countries. By the grace of God, all of our family are followers of Jesus Christ. I have the joy of mentoring a group of 7 men teaching them how to live their lives in the life and power of the Holy Spirit. Since we have similar backgrounds, I would count it a privilege to connect with you.
Richard
I suspect Richard means well. He likely thinks that if he befriends me, he can bring me back into the fold. As I said numerous times before, I am a confirmed atheist. I am not, in any way, a good prospect for recruitment.

Richard wants to "connect" with me, but we really have nothing in common save being old, married a long time, and having a large family. I am at a place in life where I choose to spend my time with family and likeminded friends. That's enough for me. If I am looking make new friends, I am going to look in liberal/progressive/atheist/humanist circles.
Saved by Reason,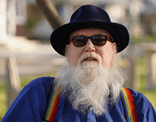 Bruce Gerencser, 65, lives in rural Northwest Ohio with his wife of 44 years. He and his wife have six grown children and thirteen grandchildren. Bruce pastored Evangelical churches for twenty-five years in Ohio, Texas, and Michigan. Bruce left the ministry in 2005, and in 2008 he left Christianity. Bruce is now a humanist and an atheist.
Connect with me on social media:
You can email Bruce via the Contact Form.
Your comments are welcome and appreciated. All first-time comments are moderated. Please read the commenting rules before commenting.