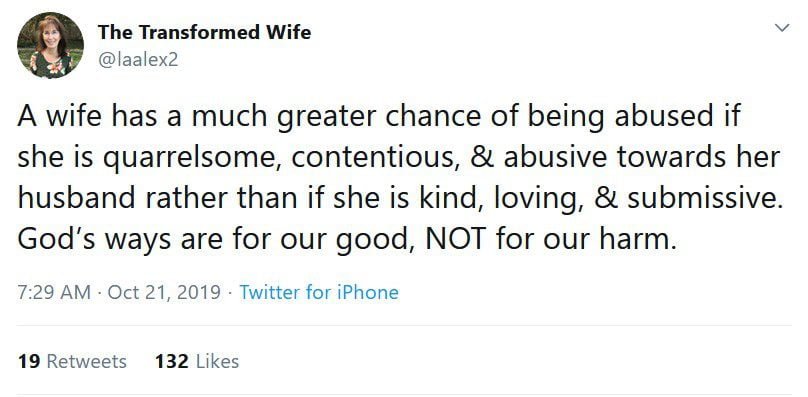 A wife has a much greater chance of being abused if she is quarrelsome, contentious, & abusive towards her husband rather than if she is kind, loving, & submissive. God's ways are for our good, NOT for our harm.
— Lori Alexander, Twitter, October 21, 2019
In other words, ladies, if your (Christian) husband beats the shit out of you, it is likely your fault. All you need to do is be kind, loving, and submissive, and your husband will not beat you.  Why, if wives would just stop being quarrelsome, contentious, and abusive towards their husbands, peace would reign supreme. Talking about blaming the victim. Just when I think Alexander can't say anything worse, she sends out a Trump-like tweet or blog post.