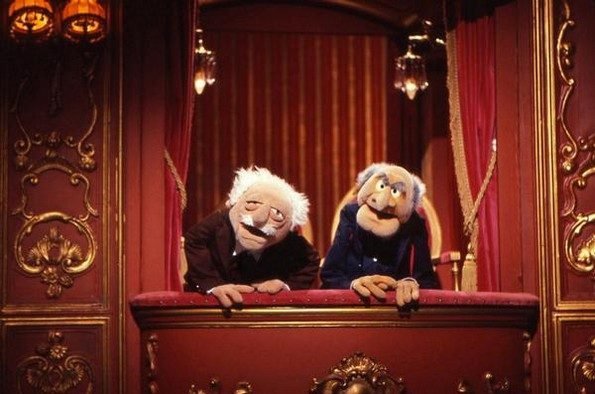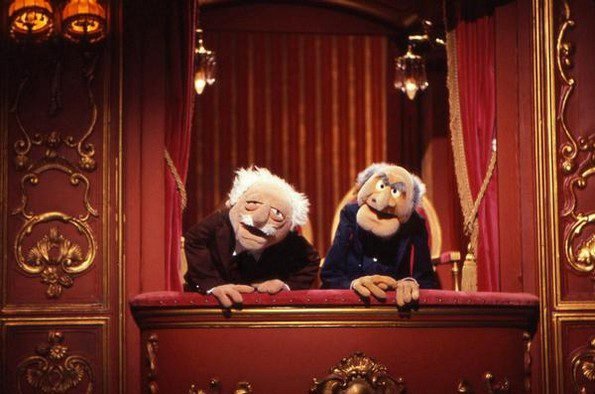 Several months ago, an Evangelical man named Will contacted me on Facebook, saying he wanted to "understand" my story. I told Will to email me, and I would respond when I had time to do so. (I'm currently weeks behind in answering email.)
Will became impatient and contacted me again on Facebook. I told him I would get to his email soon. Evidently, he was clueless to the fact that my wife was off work for two months, in the hospital for almost three weeks, and had major abdominal surgery. Either that — as you shall read in a moment — or he didn't care. My eternal destiny was at stake, fuck Polly's temporary physical problems. The risk of me burning in Hell is of far greater importance to the Wills of the world than anything that might happen to me or my loved ones in this life.
Tonight, Will had enough of me ignoring him. So, he contacted me AGAIN on Facebook. What follows is our discussion. Enjoy!
Will: Bruce, your salvation is what's important the most.
Bruce: I don't need to be saved from anything except Christians who think they need to evangelize me! I am a kind, decent human being, with a wonderful wife, children, and grandchildren! I have everything I need!
What did you hope to accomplish by sending me this?
P.S. Now I know why you wanted me to email you! No thanks!
Will: I want you to re-examine your reasons for leaving the faith. I want you to return to the love that you abandoned, Christ.
Bruce: Dude, I did that — 2006-2008. End of story. I have zero interest in your God or religion. If you have read my writing, you KNOW this.
So, unless you want to talk football, we're done here.
Will: I've read your writing, and I understand that you have left the faith. What I didn't know is that leaving it has caused you to do a 180 in the area of kindness and reason, which are traits that can be consistent with both Christians and non-Christians. I will end this, I hope and pray that you will see the truth in your lifetime. Blessings.
Bruce: Let me see if I understand you: if I refuse your underhanded attempt to evangelize me, I'm unkind and lacking reason. Since I rebuffed your attempts to engage in a fruitless conversation about Jesus, salvation, etc., I'm the problem, right?
Or maybe, just maybe, you don't respect me as a person, nor do you respect personal boundaries. If you have really read my writing, you know my story and where I am in life. You think that evangelizing me is the most important thing you can do for me; as if you can possibly tell me something I don't know, haven't preached, or heard countless times from Christian zealots.
If me telling you "no thanks" is being unkind, so be it. If me refusing to let you attempt to evangelize me is unreasonable, so be it.
Will, I have seen the "truth" in my lifetime, and that's why I left Christianity and became an atheist.
Will: Bruce, any rational being should be open to a discussion of this magnitude, where their eternal residence hangs in the balance. If I can't help you, maybe you can help me. What is truth?
Bruce: You didn't "listen" to a word I said, Will. There's no magnitude of anything. Unless you have evidence for the existence of heaven, hell, or life after death, there's nothing of "eternal" nature to discuss.
Will: Bruce, we are past that. I only asked you one simple question. What is truth?
Bruce: Dude, we aren't past anything. You think you have a fish on the hook, when in fact all you've snagged is a log.
And with that, I say "enough." My steak has arrived [We were eating at Texas Roadhouse].
Will: You read like the people who you talked about in your article, rather than convert them, they converted you. ?
Bruce: Believe what you will.
Will: Now that's truth and you know it!! Instead of the Preacher helping to convert the atheists, the table gets turned and the atheists convert the Preacher. Had to be a false preacher.
Bruce: Believe what you will.
Will: The facts are what I believe and you have demonstrated the facts by your actions.
Bruce: Believe what you will.
Will: You are running away from the truth.
Bruce: Believe what you will.
Will: I believe that there is still hope for you.
Bruce: Believe what you will.
Here's the money quote: "The facts are what I believe." Classic Evangelical arrogance. Will has the truth, and the sooner I accept that and prostrate myself before his peculiar version of Christianity, the better.
What think ye, dear readers? Did I show myself to be unkind and unreasonable?
About Bruce Gerencser
Bruce Gerencser, 62, lives in rural Northwest Ohio with his wife of 41 years. He and his wife have six grown children and twelve grandchildren. Bruce pastored Evangelical churches for twenty-five years in Ohio, Texas, and Michigan. Bruce left the ministry in 2005, and in 2008 he left Christianity. Bruce is now a humanist and an atheist. For more information about Bruce, please read the About page.
Are you on Social Media? Follow Bruce on Facebook and Twitter.
Thank you for reading this post. Please share your thoughts in the comment section. If you are a first-time commenter, please read the commenting policy before wowing readers with your words. All first-time comments are moderated. If you would like to contact Bruce directly, please use the contact form to do so.
Donations are always appreciated. Donations on a monthly basis can be made through Patreon. One-time donations can be made through PayPal.