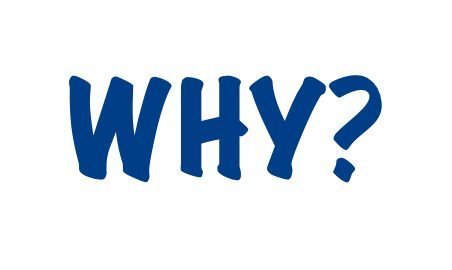 Originally posted April 2015. Edited, updated, and expanded.
A former parishioner asks:
I just don't understand how you could just decide you don't believe any longer. I as you know am a Christian and I could never or would never lose my faith in God, but if I did I would like to think that it would be some type of horrible thing that happened to me to cause me to lose my faith in God. I am not judging you I am just curious as to what happened to cause you to question and then lose your faith. You were such a good preacher, I learned so much from you I just don't understand what happened. Please help me to understand.
I am quite sympathetic to those who once called me pastor/preacher. I know my deconversion causes them great pain as they attempt to reconcile the man of God they once knew with the atheist I am today. In some cases, the pain and cognitive dissonance is so great that they can't bear to write or talk to me. One former pastor friend, the late Bill Beard, told me that I should keep my deconversion story to myself lest I cause others to lose their faith. (Please read Dear Friend.)
I try to put myself in the shoes of former parishioners. They listened to me preach, interacted with me on a personal level, and considered me a godly man. Perhaps I won them to Christ or baptized them or helped them through some crisis in their life. Maybe I performed their wedding or preached the funeral of their spouse, parent, or child. My life is intertwined with theirs, yet here I stand today, publicly renouncing all I once believed to be true; an atheist, an enemy of God. How is this possible, the former parishioner asks?
The email writer asks if some horrible thing happened to cause me to lose my faith. The short answer is no. Eleven years removed from deconverting and fourteen years since I preached my last sermon, I can now see that there were many factors that led me to where I am today. As with all life-changing decisions, the reasons are many. I could point to my disenchantment over the deadness, shallowness, and the emptiness of Evangelicalism; I could point to my loss of health and the poverty wages I earned pastoring churches. I could point to how fellow pastors and parishioners treated me when I left the ministry and later began to question my faith. (Please read Dear Family, Friends, and Former Parishioners.) I could point to my knowledge of lying, cheating, adulterous pastors. I could point to my anger towards those who readily abandoned me when I had doubts about the veracity of Christianity. I could point to the 100+ churches we visited as we desperately tried to find a church that took seriously the teaching of Jesus. (Please read But Our Church is Different.) I could point to the viciousness of professing Christians, people like my grandparents, who put on a good front but were judgmental and hateful towards my family and me. (Please read Dear Ann.) I could point to my bitter experience with Pat Horner and Community Baptist Church in Elmendorf, Texas. (Please read I Am a Publican and a Heathen.) All of these things played a part in my deconversion, but the sum of them would not have been enough to cause me to walk away from Christianity.
Several years ago, I wrote a post titled Why I Stopped Believing. I think an excerpt from this post will prove helpful in answering the question of why I no longer believe:
Since I never made much money in the ministry, there was no economic reason for me to stay in the ministry. I always made more money working outside of the church, so when I decided to leave the ministry, which I did three years before I deconverted, I suffered no economic consequences. In fact, life has gotten much better economically post-Jesus.

Freed from the ministry, my wife and I spent several years visiting over a hundred Christian churches. We were desperately looking for a Christianity that mattered, a Christianity that took seriously the teachings of Jesus. During this time period, I read countless books written by authors from a broad spectrum of Christendom. I read books by authors such as Thomas Merton, Robert Farrar Capon, Henri Nouwen, Wendell Berry, Brian McLaren, Rob Bell, John Shelby Spong, Soren Kierkegaard, and NT Wright. These authors challenged my Evangelical understanding of Christianity and its teachings.

I decided I would go back to the Bible, study it again, and determine what it was I REALLY believed. During this time, I began reading books by authors such as Robert Wright, Elaine Pagels and Bart Ehrman, These three authors, along with several others, attacked the foundation of my Evangelical beliefs: the inerrancy and infallibility of the Bible. Their assault on this foundation brought my Evangelical house tumbling down. I desperately tried to find some semblance of the Christianity I once believed, but I came to realize that my faith was gone.

I tried for a time to convince myself that I could find some sort of Christianity that would work for me. Polly and I visited numerous liberal or progressive Christian churches, but I found that these expressions of faith would not do for me. My faith was gone. Later, Polly would come to the same conclusion.

I turned to the internet to find help. I came upon sites like exchristian.net and Debunking Christianity. I found these sites to be quite helpful as I tried to make sense of what was going on in my life. I began reading the books of authors such as John Loftus, Hector Avalos, Robert M. Price, Daniel Dennett, Christopher Hitchens, Sam Harris, Jerry Coyne and Richard Dawkins.

I read many authors and books besides the ones listed here. I say this to keep someone from saying, but you didn't read so and so or you didn't read _______. So, if I had to give one reason WHY I am no longer a Christian today it would be BOOKS. My thirst for knowledge — a thirst I still have today, even though it is greatly hindered by chronic illness and pain — is what drove me to reinvestigate the claims of Christianity and the teachings of the Bible. This investigation led me to conclude that the claims of Christianity and the teachings of the Bible could not rationally and intellectually be sustained. Try as I might to hang onto some sort of Christian faith, the slippery slope I found myself on would not let me stand still. Eventually, I found myself saying, I no longer believe in the Christian God. For a time, I was an agnostic, but I got tired of explaining myself, so I took on the atheist moniker, and now no one misunderstands what I believe.

The hardest decision I ever made in my life was that day in late November of 2008, when I finally admitted to myself, I am no longer a Christian, I no longer believe in the Christian God, I no longer believe the Bible is the Word of God. At that moment, everything I had spent my life believing and doing was gone. In a sense, I had an atheist version of a born-again experience. For the past eleven years, I have continued to read, study, and write. I am still very much a work in progress. My understanding of religion and its cultural and sociological implications continues to grow. Now that I am unshackled from the constraints of religion, I am free to wander the path of life wherever it may lead. Now that I am free to read what I want, I have focused my attention on history and science. While I continue to read books that are of a religious or atheist nature, I spend less and less time reading these. I still read every new book Bart Ehrman publishes, along with various Christian/atheist/humanist blogs and publications, and this is enough to keep me up to date with American Christianity and American atheism/humanism.
For a longer treatment of my path from Evangelicalism to atheism, please read the series From Evangelicalism to Atheism.
If I had to sum up in two sentences why I no longer believe I would say this:
I no longer believe the Bible is an inspired, infallible, inerrant, God-given text. I no longer believe as true the central claims of Christianity; that Jesus is the virgin-born, miracle-working son of God, who came to earth to die for our sin, resurrected from the dead three days later, and will someday return to earth to judge the living and the dead.
The email writer comes from a Baptist background. A conundrum for her is to theologically square my past with the present. There is no doubt that I was a Christian for fifty years. I was a devoted, sincere, committed follower of Jesus. I preached to thousands of people during the twenty-five years I spent in the ministry. Not one parishioner or colleague in the ministry ever doubted that I was a Christian. I was far from perfect, but I was, in every way, a believer.
Those who say I never was a Christian make a judgment based on their theology and not by how I lived my life for fifty years. Baptists must do this because they believe that a person, once saved, cannot fall from grace. The doctrine of eternal security/once-saved-always-saved/perseverance (preservation) of the saints requires them to conclude I am still a Christian or I never was. The few former parishioners and colleagues in the ministry who are Arminian in belief have no problem explaining my trajectory from Evangelicalism to atheism. I once was saved and I fell from grace.
Here's what I know: I once was a Christian and now I am not. For those who once called me pastor/preacher, they should know that when I was their shepherd I was a Christian. What good I did and what benefits my ministry brought them came from the heart of a man who was a devoted follower of Jesus, a man who loved them and wanted what was best for them. Those experiences, at the time, were real. While I have written extensively on how I explain my past and the experiences I had, former parishioners should content themselves with knowing that I loved and cared for them. While I had many shortcomings, my desire was always to help others. This desire still motivates me to this day.
Much like the Israelites leaving Egypt and heading for the Promised Land, so it is for me. My Promised Land is atheism, agnosticism, and humanism. While I will always have great fondness for many of the people I once pastored, I will never return to Egypt, the house of bondage. Christianity and the ministry are distant sights in my rearview mirror. While I will always appreciate the love and approbation of the people I once pastored, I am not willing to "repent" of my atheistic beliefs. My mind is settled on the nature of the Bible and the claims of Christianity. I fully recognize that billions of people find value, meaning, and purpose in religion, but I do not.
I have no desire to cause believers to lose their faith. I am just one man with a story to tell. Over the past eleven years, I have not even once tried to "evangelize" believers in the hope that they will lose their faith and embrace atheism. Yes, I do write about Evangelicalism and atheism, but people are free to read or not read what I write. If they have doubts about Christianity or have recently left Christianity, then my writing is likely to be of some help to them. If they write me asking questions or asking for help, I do my best to answer their questions and help them in any way I can. Over the years, hundreds of such people have written to me. Have some of them deconverted? Yes, including pastors, missionaries, and evangelists. But, deconversion has never been my goal. Instead, I view myself as a facilitator, one who helps people on their journey. It's their life, their journey, and I am just a signpost along the crooked road of life.
Former parishioners need to understand that Bruce and Polly Gerencser are the same people they have always been, except for the Christian part. We are kind, decent, loving people. We love our children and our grandchildren. We strive to get along with our neighbors and be a good influence in the community. We are now what we were then: good people.
About Bruce Gerencser
Bruce Gerencser, 62, lives in rural Northwest Ohio with his wife of 41 years. He and his wife have six grown children and twelve grandchildren. Bruce pastored Evangelical churches for twenty-five years in Ohio, Texas, and Michigan. Bruce left the ministry in 2005, and in 2008 he left Christianity. Bruce is now a humanist and an atheist. For more information about Bruce, please read the About page.
Are you on Social Media? Follow Bruce on Facebook and Twitter.
Thank you for reading this post. Please share your thoughts in the comment section. If you are a first-time commenter, please read the commenting policy before wowing readers with your words. All first-time comments are moderated. If you would like to contact Bruce directly, please use the contact form to do so.
Donations are always appreciated. Donations on a monthly basis can be made through Patreon. One-time donations can be made through PayPal.