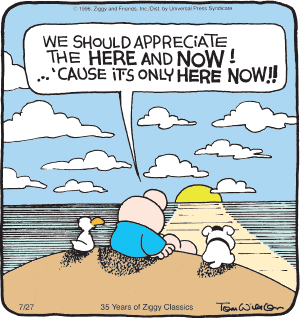 He that loveth his life shall lose it; and he that hateth his life in this world shall keep it unto life eternal. (John 12:25)
For what shall it profit a man, if he shall gain the whole world, and lose his own soul? (Mark 8:36)
Love not the world, neither the things that are in the world. If any man love the world, the love of the Father is not in him. (I John 2:15)
If any man come to me, and hate not his father, and mother, and wife, and children, and brethren, and sisters, yea, and his own life also, he cannot be my disciple. (Luke 14:26)
For those of us raised in Evangelical churches, these verses are quite familiar. We likely heard countless sermons about loving God and hating the world. We likely heard our pastors and teachers tell us that if we love our lives, we will lose them, and if we hate our lives, we will save them.
The goal was to cause believers to fear losing their eternal reward; to change the focus of their lives from the present to the afterlife. While Evangelicals say that salvation is by grace, without works, the fact remains that True Believers® will live according to the teachings of the Bible as they are interpreted by their respective churches. A failure to do so puts one's salvation at risk. So, despite all their talk about grace, Evangelical salvation is actually and effectually gained by works. Do THIS and thou shalt live. I can see outraged Evangelicals getting ready to fire me an email decrying my attack on salvation by grace. How dare I impugn the wonderful, matchless grace of Jesus! The problem with their outrage is that they really don't believe salvation comes by and through the unmerited favor of God. Every Evangelical has a list of beliefs and practices that he believes are essential to being a Christian. If a person doesn't check off all the boxes on the list, he isn't a True Christian®.
Can a True Christian® love the world and love Jesus at the same time? Can a True Christian® love money and love Jesus at the same time? Can a True Christian® live in ways no different from his non-Christian neighbors and workmates? If the True Christian® is commanded to separate from the world and live his life according to the implicit and explicit teachings of the Bible, what does that say about every Christian you know?
If a True Christian® is commanded by Jesus himself to hate his life if he expects to inherit eternal life, it is fair to ask, will there be any Christians in Heaven?
As finite humans, we naturally love and enjoy this life. Atheists rightly understand that the only life any of us have is the present one. Evangelicals believe that life this side of the grave is temporary and transitory. This life is short. Life after death is eternal. This is why Evangelical preachers emphasize the afterlife in their sermons. What if there is no afterlife; no Heaven; no Hell? What if the only life believer and unbeliever alike have is the present?
If the Cornovirus Pandemic has taught us anything, it is this: life is short, death is certain, and today could be the last day of our lives. Despite KNOWING this, Evangelicals continue to breathlessly talk about the wonders of their Savior and the mansion in Heaven that awaits them after they die. And in doing so, they cheat themselves out of the wonders, pleasures, and joys of this life.
Jesus may have commanded True Christians® to hate their lives, but cursory observation of how Evangelicals live tells me that God's chosen ones are no different from the unwashed, uncircumcised Philistines of the world. If this is so — and it is — I invite Evangelicals to join the party; to embrace the present and, without fear, guilt, or judgment, enjoy their lives. We know that the Coronavirus is no respecter of persons. Prayers to Jesus will not work when the virus knocks on the doors of our homes. Most people survive, but thousands and thousands of people will die, many of them Evangelical Christians. Surely, then, all of us would be better off living in the here and now instead of hoping that Jesus and his mighty band of mythical angels will rescue us. We can look at Jesus' track record and see that he is not one to be johnny-on-the-spot when it comes to human suffering and affliction. Much like Baal in 1 Kings 18, Jesus is AWOL. No one has seen Jesus in 2,000 years. Isn't it time for the coroner to rule that Jesus is dead? All we have is each other. Expecting deliverance from Heaven is delusional, a pipe dream that deserves relegation to the dustbin of human history. I beg you to not waste one more moment hoping that a divine payoff awaits you after death. The only payday is today. Time to cash today's check and spend it. Hopefully, there will be another check to cash tomorrow. Let me leave readers with a bit of wisdom from the Bible:
Boast not thyself of to morrow; for thou knowest not what a day may bring forth. (Proverbs 27:1)
Whereas ye know not what shall be on the morrow. For what is your life? It is even a vapour, that appeareth for a little time, and then vanisheth away. (James 4:14)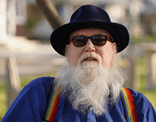 Bruce Gerencser, 64, lives in rural Northwest Ohio with his wife of 43 years. He and his wife have six grown children and thirteen grandchildren. Bruce pastored Evangelical churches for twenty-five years in Ohio, Texas, and Michigan. Bruce left the ministry in 2005, and in 2008 he left Christianity. Bruce is now a humanist and an atheist.
You can email Bruce via the Contact Form.
Your comments are welcome and appreciated. All first-time comments are moderated. Please read the commenting rules before commenting.