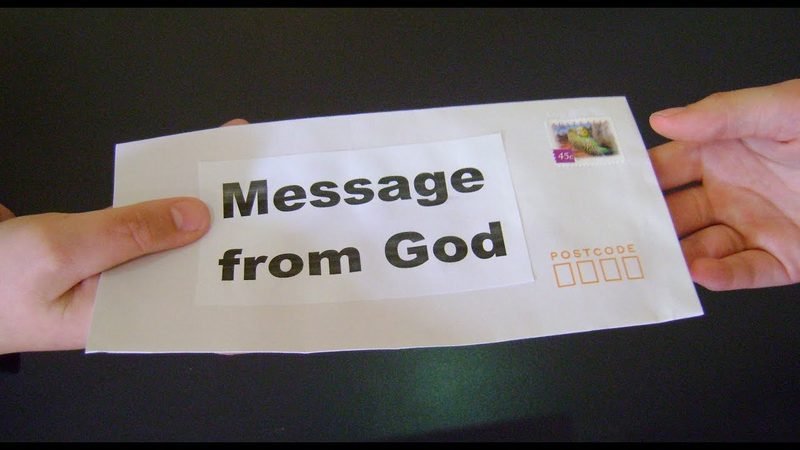 Over the past twelve years, I have received countless emails from Evangelicals, Muslims, and Catholics who say that they have a message for me from God. Yesterday, I received yet another such message, this time from Pastor Nelson, AKA Servant of Christ.
Here's what the good pastor had to say:
I hurt for what you have experienced. I know that you said that you do not want hear it, but thousands of true born-again believers/ Christians have felt like you and have experienced some of the same degree of Pain and Hurt as you have. The apathy, anger, hatred and lukewarm actions of so many who profess to be a part of God and Christ have caused millions to fall, stumble and give up on the Christian Faith. However, I Know firsthand that God is Real and that He still loves you and awaits to Restore you through Jesus Christ His Son our Redeemer. I was preparing a sermon when I came across a recent article of yours. My heart sorrows for you and others who have been damaged by so many "well meaning" believers who misrepresent the true Kingdom of Christ. In closing, I am instructed to let you know that God still Loves You and Invites you to return back to Him for Restoration & Reconciliation.


In Christ Love,
Nelson
Keep in mind, he knows "I don't want to hear it" but, since God ordered him to deliver this message, he going do it regardless of what I want.
Pastor Nelson wants me to know:
Bruce, I can tell you have been hurt
Thousands of true born-again believers/Christians have felt and experienced the same things I have
The apathy, anger, hatred and lukewarm actions of many Christians have caused other people to give up on Christianity
God is real
God still loves me
God invites me to return back to him for restoration and reconciliation
What, exactly, did Pastor Nelson read on this site?
Keep in mind, Pastor Nelson, read all these posts, save whatever he read on the front page, AFTER he emailed me with his message from the Almighty. It is also noteworthy that Pastor Nelson didn't read any of the posts on the WHY? page; no autobiographical posts. Why is that? Was his mind already made up? I suppose since God had given him a message to deliver to me, there wasn't any reason to read any of the posts I wrote that explain WHY I actually left Christianity. No need for facts when you have God talking to you, right?
Had Pastor Nelson showed the slightest bit of curiosity, he would have learned exactly why I deconverted. (Please read Curiosity, A Missing Evangelical Trait.) Instead, he ignorantly delivers to me a message he believes is straight from the lips of the thrice-holy God.
Let me state it one more time: I am not an atheist today because of some hurt in my past; that mean Christians hurt me, so I picked up my toys and went home. Anyone suggesting this is either a liar, can't read, or has no interest in letting me tell my own story.
Here's the thing, if Pastor Nelson's God is always present, all-knowing, and all-powerful, surely he is able to deliver a message to me without human middlemen, right? Surely, God can carve a few seconds out of his busy days helping baby Christian Donald Trump get re-elected to send me an email or a text. (Here's my text number, God, if you are reading: 419-666-6669.) Yet, God is silent. Why is that? Is he pissed off at me? Am I really still a Christian as once-saved-always-saved Baptists assert? Or maybe, just maybe, there is no God. Pastor Nelson says he knows for certain that his peculiar version of the Christian God is real, but he provides no evidence for this claim outside of a message he says is from Jesus. Sorry, but that's not good enough for me.
No, the fact of the matter is this: Evangelicals such as Pastor Nelson have a pathological need to be right; to evangelize; to force their beliefs on others; to scour the Internet looking for non-Christians they can bother with their religious nonsense and prattle.
Pastor Nelson, consider "God's" message delivered. I reject it out of hand. Maybe when your God cures COVID-19, ends world hunger, or a host of other things plaguing our world, I might pay attention. Until then, all I see a puppet show; one in which God is the puppet and Pastor Nelson is the puppet master.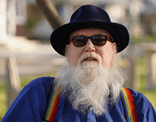 Bruce Gerencser, 64, lives in rural Northwest Ohio with his wife of 43 years. He and his wife have six grown children and thirteen grandchildren. Bruce pastored Evangelical churches for twenty-five years in Ohio, Texas, and Michigan. Bruce left the ministry in 2005, and in 2008 he left Christianity. Bruce is now a humanist and an atheist.
You can contact Bruce via email, Facebook, Twitter, or YouTube.
Your comments are welcome and appreciated. All first-time comments are moderated. Please read the commenting rules before commenting.