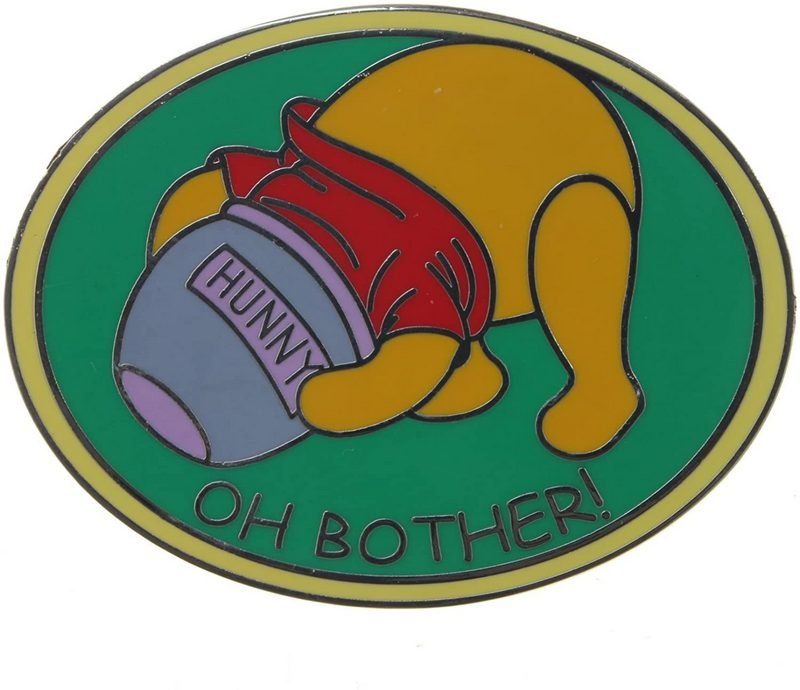 A perfect, omnipotent, omniscient, omnipresent God created a perfect universe 6,023 years ago, inhabited by two perfect humans, Adam and Eve, and a plethora of perfect animals. We know all this because a perfect inspired, inerrant, and infallible religious text compiled over thousands of years says so. These things are true because the Bible says they are true. How do we know that what the Bible says is true? Because the Bible says so . . .
This perfect God also created angels, some of whom were fallen beings, creatures who hated and despised God, creatures whose sworn mission was to overthrow and destroy God's creation. Have you ever wondered why God created fallen, sinful angels? Me too. If God is this all-knowing, all-seeing, all-powerful being, why did he create these angels to start with? This question will lurk behind everything I write in this post. If God is whom the Bible says he is, then WHY?
One of these fallen angels was a sexy, redheaded, left-handed being named Lucifer. Lucifer hated God and was determined to destroy Jehovah's perfect creation. What better way to do so than to tempt Adam and Eve to break the rule God had given them: thou shalt not eat fruit off the tree of the knowledge of good and evil.
And the Lord God commanded the man [Adam], saying, Of every tree of the garden thou mayest freely eat: But of the tree of the knowledge of good and evil, thou shalt not eat of it: for in the day that thou eatest thereof thou shalt surely die.
Lucifer, a fallen archangel — a big shot in Heaven — decided to use a walking, talking snake — either by possessing the snake or using it as a ventriloquist dummy — to tempt earth's first humans.
Now the serpent was more subtil than any beast of the field which the Lord God had made. And he said unto the woman, Yea, hath God said, Ye shall not eat of every tree of the garden? And the woman said unto the serpent, We may eat of the fruit of the trees of the garden: But of the fruit of the tree which is in the midst of the garden, God hath said, Ye shall not eat of it, neither shall ye touch it, lest ye die. And the serpent said unto the woman, Ye shall not surely die: For God doth know that in the day ye eat thereof, then your eyes shall be opened, and ye shall be as gods, knowing good and evil. And when the woman saw that the tree was good for food, and that it was pleasant to the eyes, and a tree to be desired to make one wise, she took of the fruit thereof, and did eat, and gave also unto her husband with her; and he did eat. And the eyes of them both were opened, and they knew that they were naked; and they sewed fig leaves together, and made themselves aprons. And they heard the voice of the Lord God walking in the garden in the cool of the day: and Adam and his wife hid themselves from the presence of the Lord God amongst the trees of the garden.
God is omniscient, so he knew that this would happen. God is omnipotent, so he had the power and ability to keep it from happening. And despite controlling everything, God did what, exactly? God had every choice at his disposal, yet he chose to do nothing. For those who dare to argue that Lucifer, Adam, and Eve had free will, and that's why things happened the way they did, isn't God ultimately responsible for everything? Isn't God sovereign? God could have chosen NOT to create fallen angels or give Adam and Eve free will. God could have chosen not to plant the tree of the knowledge of good and evil in the midst of the Garden of Eden. God had endless possibilities before him, yet he chose what's recorded in Genesis 1-3 and the rest of God's Word, the Bible. Think about this fact for a moment. What does it say about God's reasoning skills?
Adam and Eve's choice to eat fruit from a forbidden tree caused all the pain, evil, and suffering we see today. War, famine, and disease all trace back to Adam and Eve. Rape, sexual assault, murder, robbery, lying, and cheating, all Adam and Eve's fault. Our world and our lives could be radically different if God had gotten up off the couch, shut off the TV, and stopped the events that took place in Genesis 1-3. Instead, he did nothing. Well, we can't say "nothing" in a literal sense. God has spent the past 6,000+ years "bothered" by what we humans do. He even wrote a bestselling book, the Bible, to express how bothered he was by our "sinful" behavior.
Recently, an Evangelical man by the name of Richard left a comment on the post Dear Jesus. I responded to Richard here. Richard responded to my post via email. Here's the exchange that took place between us:
Richard:
Richard here again, thank you for your response. I dont like labels, I follow Jesus Christ thats all. In response to you comments (humbly)

There are no low hanging fruits [people more easily persuaded by Christianity], you have to toil for each and every one of them.

Just because there is no answer now does not mean, there will never be. Remember understanding without words?, I think its in Isaiah.

God always sends Richards,Pauls and Peters, (murderers, cowards and fools). They understand forgiveness and restoration.

Maybe God did tell me to write you, maybe time has come for you to return and do what you do best. He is not finished with you. There is a time for everything. God bless you and your family even though you dont believe in him…yet. Take care.
Bruce:
If you want to interact with me, please comment on the post. I have no interest in interacting with you privately. You ignored my commenting guidelines. What does that say about you and your faith?

Go away, and find someone else to bother.
Richard:
Dear Bruce,

My apologies for not following your commenting guidelines. It was not intentional. I was using my mobile. Sorry for bothering you and I will not bother you again but I hope this tells you something about my faith, I am able to admit to making mistakes. God bless.
Richard is what I call a God-botherer. My friend Zoe had this to say about Richard:
Sorry to bother you, yet, is he? I don't think so. The person who is bothered is Richard himself. He's only following the story about a God who is bothered. And I can't blame Him. The whole story is quite bothersome.
As always — okay 99.9 percent of the time 🙂 — Zoe is right.
The Bible is the written record of all the human behaviors that bother God. In the Old Testament alone, there are 613 God-given laws pertaining to human behavior. Dozens and dozens of laws are added to this list in the New Testament. God is bothered by how people cook, what they eat, and how they grow their crops. God is bothered by how people build their homes, what type of clothing they wear, and how they keep their hair. God is also bothered by how, when, where, and why people have sex. Taking the Bible as a whole, it's clear that God spends every moment of every day being bothered by human behavior — behavior he created and could have made differently. If God didn't want LGBTQ people to have sex, he could have changed their DNA in a way that would have eliminated the want, need, and desire to fuck. The same goes for heterosexuals. If God didn't want humans to commit adultery or fornication, could he not have created them in such a way that they wouldn't do so? With God, all things are possible, right? I heard countless preachers say that nothing is too hard for God. Were they lying?
I am the vine, ye are the branches: He that abideth in me, and I in him, the same bringeth forth much fruit: for without me ye can do nothing.
Does nothing include the human behaviors that bother God? Without me [Jesus] you can't do anything, the man, the myth, and the legend says. Did Jesus mean what he said, or must this verse be properly interpreted?
The Apostle Paul said: I can do all things through Christ which strengtheneth me (Philippians 4:13). Implication? Without Christ, we can't do anything. Does that include human behaviors that bother God? Just taking the Word of God literally.
Paul also said: God that made the world and all things therein, seeing that he is Lord of heaven and earth . . . For in him we live, and move, and have our being (Acts 17: 24, 28). According to my Evangelical pastors and professors, it is God who gives us our breath; it is God who gives us the ability to live and move. Without God, we would all instantly die. Everything necessary to live comes from God. Peter said in 2 Peter 1:3 that Jesus [according as his divine power] hath given unto us all things that pertain unto life and godliness. ALL things. Doesn't it stand to reason, then, that every human behavior comes from God; that God is bothered by behaviors he gave us?
If God didn't want to be bothered by human behavior, he could have created us differently. If anyone is to blame for how things are, God is. Paul, the first Calvinist, says in Romans 9 that God is the potter and we are the clay; that God alone determines who will and won't be saved. By extension, does this not mean that God is in control of e-v-e-r-y-t-h-i-n-g?
Richard, along with his fellow God-botherers, believe the Bible is a supernatural book written by a supernatural God; that its words are straight from God's mouth to their ears; that every word is to be practiced, enforced, and believed. Thus, whatever bothers God bothers the Richards of the world. One need only pay attention to the current culture wars to see that Evangelicals are bothered by all sorts of human behaviors. And that means if they are bothered, God is bothered. Isn't it interesting that God is bothered by the same human behaviors as Evangelicals? Canny how the mind of God and the minds of Evangelicals always agree. Why this would almost make you think humans created God and wrote the Bible.
I grew up in the Independent Fundamentalist Baptist (IFB) church movement. IFB churches and pastors are bothered by just about every human behavior you can think of. Here's a list of some of the behaviors I heard condemned by IFB preachers (and later condemned myself):
Watching MTV
Watching HBO
Listening to secular radio
Listening to contemporary Christian music
Listening to rock and roll music
listening to country music
Long hair on men
Short skirts on women
Pants on women
Shorts on women
Wearing wire-rimmed glasses
Men having facial hair
Smoking
Drinking alcohol
Going to the movie theater
Voting Democratic
Attending a liberal Christian college
Female preaching
Effeminate male preachers
Effeminate men
Hen-pecked men
Haughty women
Church members who disagree with the pastor
Premarital sex
Extramarital sex
Getting an abortion
Practicing Christmas/Halloween/Easter
Reading any Bible translation but the KJV
Dancing
Card Playing
Attending non-IFB churches
Shall I go on? The list of human behaviors that bother IFB preachers is as vast as the human mind. Every church and every pastor have their own list of human behaviors that bother them. While many Christians call such extremism legalism, isn't it a matter of degree? Don't all Christians have at least a mental list of human behaviors that bother them; that they believe are contrary to the Bible's teachings? Isn't that what sin is: human behaviors that bother God? And shouldn't Christians love what God loves and hate what God hates? No shellfish for you, Richard.
Let me conclude this post with a short Disney video that perfectly illustrates the point I am trying to make in this post.
The Bible says that Christians have the mind of Christ [God]. Winnie the Pooh, then, is the God of the Bible, and representative of millions and millions of Evangelical Christians. Oh, bother . . .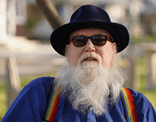 Bruce Gerencser, 65, lives in rural Northwest Ohio with his wife of 44 years. He and his wife have six grown children and thirteen grandchildren. Bruce pastored Evangelical churches for twenty-five years in Ohio, Texas, and Michigan. Bruce left the ministry in 2005, and in 2008 he left Christianity. Bruce is now a humanist and an atheist.
Connect with me on social media:
You can email Bruce via the Contact Form.
Your comments are welcome and appreciated. All first-time comments are moderated. Please read the commenting rules before commenting.