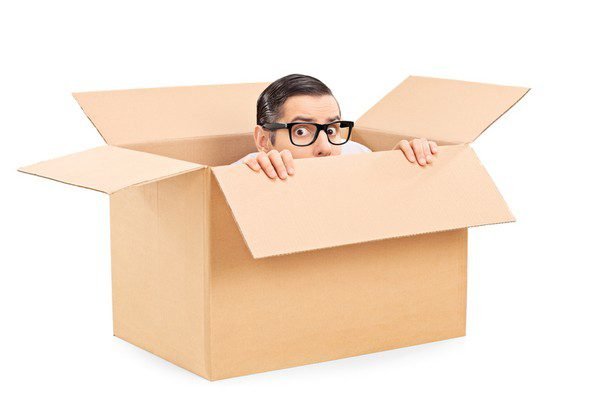 Love not the world, neither the things that are in the world. If any man love the world, the love of the Father is not in him. For all that is in the world, the lust of the flesh, and the lust of the eyes, and the pride of life, is not of the Father, but is of the world. And the world passeth away, and the lust thereof: but he that doeth the will of God abideth for ever. (KJV, 1 John 2:15-17)
Don't love the world's ways. Don't love the world's goods. Love of the world squeezes out love for the Father. Practically everything that goes on in the world—wanting your own way, wanting everything for yourself, wanting to appear important—has nothing to do with the Father. It just isolates you from him. The world and all its wanting, wanting, wanting is on the way out—but whoever does what God wants is set for eternity. (The MESSAGE, 1 John 2:15-17)
As an Evangelical for fifty years, I believed the Bible was the inspired, inerrant, infallible Word of God. I believed saved people — those bought and redeemed by the blood of the virgin-born, sinless, crucified, and resurrected Son of God, Jesus — should (must) follow the teachings, commands, and laws of the Protestant Christian Bible. I was an all-in kind of believer. And I expected my wife, children, and the members of the churches I pastored to be all-in too.
The Bible condemns "lukewarm," cultural Christianity. For example, Revelation 3:16-17 says:
I know you inside and out, and find little to my liking. You're not cold, you're not hot—far better to be either cold or hot! You're stale. You're stagnant. You make me want to vomit. You brag, 'I'm rich, I've got it made, I need nothing from anyone,' oblivious that in fact you're a pitiful, blind beggar, threadbare and homeless. (The MESSAGE)
According to 1 John, God commanded me to not love the "world," neither the things that are in the "world." In Evangelicalism, particularly the Independent Fundamentalist Baptist (IFB) church movement, the "world" was anything contrary to the teachings of the Bible. Well, that's not true. The "world" was anything contrary to your pastor's interpretation of the Bible. As an Evangelical pastor for twenty-five years, I defined for congregants what it meant to "not love the world" through my preaching, teaching, and lifestyle. While my preaching moderated on this subject over the years, I always believed that Christians were to stand with God, the Bible, and their church against Satan and the world.
I stood against the "world" in my preaching and way of life, as did Polly and our six children. We certainly were, at times, hypocrites, but we genuinely tried to live lives separate from the evil influences of the "world." This way of life governed where we went, what we wore, who we associated with, what we read, and virtually every other aspect of our lives. That's why we were in our late 40s before we drank alcohol for the first time. Polly was 45-years-old before she wore her first pair of pants. Outside of our two oldest children attending public school for two years, all of our children either attended a private Evangelical school or were homeschooled. Our three youngest children were homeschooled from kindergarten through grade 12. We didn't own a TV for the first 20 years of our marriage, and even after we let Hellivision into our home, I fought numerous "spiritual" battles over whether we should have one. (Please see The Preacher and His TV.) The TV and Satan won. 🙂
Being teetotalers, we tried to avoid businesses that sold alcohol. This proved to be an exercise in futility. If you only want expensive goods and lousy food, shop and eat at places that don't sell alcohol. We finally gave up, believing that God would protect us from infection by the "world" when we occasionally shopped or ate at worldly establishments.
Our lives were surrounded by God, Christians, the Bible, and the church. We lived in a bubble that insulated us from the "world." I have had lifelong atheists (just today) tell me that Evangelical Christians are stupid, ignorant, and numerous other pejorative words (missing the fact that they were insulting me). I have had atheists tell me that there must have been something wrong with me for it to take 50 years for me to leave Christianity. What these atheists fail to understand is that many people are born into Evangelical families. They grow up in Evangelical homes, attend Evangelical churches every time the doors are open, attend Evangelical colleges, marry Evangelical spouses, and start the indoctrination and conditioning all over again with their children.
When you are in the Evangelical bubble, everything within makes perfect sense. It is only when you step outside of the bubble that you see how insane many of the things within the bubble actually are. (Please see What I Found When I Left the Box and The Danger of Being in a Box and Why It Makes Sense When you Are in It.) Is it any wonder that many ex-Evangelicals require years of therapy to come to terms with and overcome the indoctrination and conditioning of their past? Worse yet, people who leave the "one true faith" often lose many, if not all, of their friends and experience fractured relationships with their parents, grandparents, siblings, and extended family. For lifelong Evangelicals, deconverting is an excruciating, painful process.
One of the things I had to learn on my journey from Evangelicalism to atheism (please see From Evangelicalism to Atheism Series) was that the "world" was not the problem I thought it was. I had been told a lie, and I repeated that lie over and over to the people I pastored. My life, and that of my family, was wrapped up in a lie — that the "world" was inherently wicked/evil/sinful and must be avoided at all costs.
Polly and I left Christianity in November 2008. We gathered our children together and told them of our decision, that they were free to choose their own paths. Then, in early 2009, I sent out a letter to hundreds of people titled Dear Family, Friends, and Former Parishioners.
I wrote (edited for grammar, spelling, and readability on July 29, 2021):
Dear Family, Friends, and Former Parishioners,
I have come to a place in life where I can no longer put off writing this letter. I have dreaded this day because I know what is likely to follow after certain people receive it. I have decided I can't control how others react to this letter, so it is far more important to clear the air and make sure everyone knows the facts about Bruce Gerencser.
I won't bore you with a long, drawn-out history of my life. I am sure each of you has an opinion about how I have lived my life and the decisions I have made. I also have an opinion about how I have lived my life and the decisions I made. I am my own worst critic.
Religion, in particular Baptist, Evangelical, and Fundamentalist religion, has been the essence of my life from my youth up. My being is so intertwined with religion that the two are quite inseparable. My life has been shaped and molded by religion, and religion touches virtually every fiber of my being.
I spent most of my adult life pastoring churches, preaching, and being involved in religious work to some degree or another. I pastored thousands of people over the years, preached thousands of sermons, and participated in and led thousands of worship services.
To say that the church was my life would be an understatement. But, as I have come to see, the church was actually my mistress, and my adulterous affair with her was at the expense of my wife, children, and my own self-worth. (Please see It's Time to Tell the Truth: I Had an Affair.)
Today, I am publicly announcing that the affair is over. My wife and children have known this for a long time, but now everyone will know.
The church robbed me of so much of my life, and I have no intention of allowing her to have one more moment of my time. Life is too short. I am dying. We all are. I don't want to waste what is left of my life chasing after things I now think are vain and empty.
I have always been known as a reader, a student of the Bible. I have read thousands of books in my lifetime. The knowledge gained from my reading and studies has led me to some conclusions about religion, particularly the Fundamentalist, Evangelical religion that played such a prominent part in my life.
I can no longer wholeheartedly embrace the doctrines of Evangelical, Fundamentalist Christianity. Particularly, I do not believe in the inerrancy of Scripture, nor do I accept as true the common Evangelical belief of the inspiration of Scripture.
Coming to this conclusion has forced me to reevaluate many of the doctrines I have held as true over these many years. I have concluded that I have been misinformed, poorly taught, and sometimes lied to. As a result, I can no longer accept as true many of the doctrines I once believed.
I point the finger of blame at no one. I sincerely believed and taught the things that I did, and many of the men who taught me were honorable teachers. Likewise, I don't blame those who have influenced me over the years, nor do I blame the authors of the many books I have read. Simply, it is what it is.
I have no time to invest in the blame game. I am where I am today for many reasons, and I must embrace where I am and move forward.
In moving forward, I have stopped attending church. I have not attended a church service since November of 2008. I have no interest or desire to attend any church regularly. This does not mean I will never attend a church service again, but it does mean, for NOW, I have no intention of attending church.
I pastored for the last time in 2003. Almost six years have passed by. I have no intentions of ever pastoring again. When people ask me about this, I tell them I am retired. With the health problems that I have, it is quite easy to make an excuse for not pastoring, but the fact is I don't want to pastor.
People continue to ask me, "what do you believe?" Rather than inquiring about how my life is, the quality of that life, etc., they reduce my life to what I believe. Life becomes nothing more than a set of religious constructs. A good life becomes believing the right things.
I can tell you this . . . I believe God is . . . and that is the sum of my confession of faith.
A precursor to my religious views changing was a seismic shift in my political views. My political views were so entangled with my Fundamentalist beliefs that when my political views began to shift, my beliefs began to unravel.
I can better describe my political and social views than I can my religious ones. I am a committed progressive, liberal Democrat, with the emphasis being on the progressive and liberal. My evolving views on women, abortion, homosexuality, war, socialism, social justice, and the environment have led me to the progressive, liberal viewpoint.
I know some of you are sure to ask, what does your wife think of all of this? Quite surprisingly, she is in agreement with me on many of these things. Not all of them, but close enough that I can still see her standing here. Polly is no theologian. She is not trained in theology as I am. (She loves to read fiction.) Nevertheless, I was able to get her to read Bart Ehrman's book Misquoting Jesus and several others. She found the books to be quite an eye-opener.
Polly is free to be whomever and whatever she wishes. If she wants to start attending the local Fundamentalist Baptist church, she is free to do so and even has my blessing. But, for now, she doesn't. She may never believe as I do, but in my new way of thinking, that is okay. I really don't care what others think. Are you happy? Are you at peace? Are you living a good, productive life? Do you enjoy life? Answering in the affirmative to these questions is good enough for me.
I have six children, three of whom are out on their own. For many years, I was the spiritual patriarch of the family. Everyone looked to me for answers. I feel somewhat burdened over my children. I feel as if I have left them out on their own with no protection. But, I know they have good minds and can think and reason for themselves. Whatever they decide about God, religion, politics, or American League baseball is fine with me.
All I ask of my wife and children is that they allow me the freedom to be myself, that they allow me to journey on in peace and love. Of course, I still love a rousing discussion about religion, the Bible, politics, etc. I want my family to know that they can talk to me about these things, and anything else for that matter, any time they wish.
Opinions are welcome. Debate is good. All done? Let's go to the tavern and have a round on me. Life is about the journey, not the destination, and I want my wife and children to be a part of my journey, and I want to be a part of theirs.
One of the reasons for writing this letter is to put an end to the rumors and gossip about me. Did you know Bruce is/or is not_____________? Did you know Bruce believes____________? Did you know Bruce is a universalist, agnostic, atheist, liberal ___________?
For you who have been friends or former parishioners, I apologize to you if my changing beliefs have unsettled you or has caused you to question your own faith. That was never my intent.
The question is this: what now?
Family and friends are not sure what to do with me.
I am still Bruce. I am still married. I am still your father, father-in-law, grandfather, brother, uncle, nephew, cousin, and son-in-law. I would expect you to love me as I am and treat me with respect.
Here is what I don't want from you:
Attempts to show me the error of my way. Fact is, I have studied the Bible and read far more books than many of you. So what do you really think you are going to show me that will be so powerful and unknown that it will cause me to return to the religion and politics of my past?
Constant reminders that you are praying for me. Please don't think of me as unkind, but I don't care that you are praying for me. I find no comfort, solace, or strength from your prayers. So be my friend if you can, pray if you must, but leave your prayers in the closet. As long as God gets your prayer message, that will be sufficient.
Please don't send me books, tracts, or magazines. You are wasting your time and money.
Invitations to attend your church. The answer is NO. Please don't ask. I used to attend church for the sake of family, but no longer. It is hypocritical for me to perform a religious act of worship just for the sake of family. I know how to find a church if I am so inclined: after all, I have visited more than 125 churches since 2002. (Please see But Our Church is DIFFERENT!)
Offers of a church to pastor. It is not the lack of a church to pastor that has led me to where I am. If I would lie about what I believe, I could be pastoring again in a matter of weeks. I am not interested in ever pastoring a church again.
Threats about judgment and Hell. I don't believe in either, so your threats have no impact on me.
Phone calls. If you are my friend, you know I don't like talking on the phone. I have no interest in having a phone discussion about my religious or political views.
Here is what I do want from you: I want you to unconditionally love me where I am and how I am.
That's it.
Now I realize some (many) of you won't be able to do that. My friendship or familial relationship with you is cemented with the glue of Evangelical orthodoxy. Remove the Bible, God, and fidelity to a certain set of beliefs, and there is no basis for a continued relationship.
I understand that. I want you to know I have appreciated and enjoyed our friendship over the years. I understand that you cannot be my friend anymore. I even understand you may have to denounce me publicly and warn others to stay away from me for fear of me contaminating them with my heresy. Do what you must. We had some wonderful times together, and I will always remember those good times.
You are free from me if that is your wish.
I shall continue to journey on. I can't stop. I must not stop.
Thank you for reading my letter.
Bruce
— end of letter —
Thoughtful readers will see and feel my pain and anguish in this letter. The David Tees of the world will see more reasons to criticize me and condemn me to the flames of Hell. To the former I say, thank you for listening and walking along with me on my journey. To the latter? Read my mind 🙂
As I reentered the world, I lost all of my friends, save two. All of my former colleagues in the ministry wrote me off. My best friend wrote me several scathing emails, never inquiring about how I was doing or how my family was doing. (In retrospect, I grossly underestimated how our deconversion would affect our children.) I received letters and emails from angry or confused former parishioners. (Please see the Letters section on the WHY? page.) I even had a former church member and Christian Union pastor drive from southeast Ohio to my home in the hope of convincing me of the error of my way. (Please see Dear Friend.) Our 25-year friendship ended that day.
Even though I worked secular jobs while pastoring, I was ill-prepared to totally immerse myself into the wild, wooly world. The world can be a dangerous place, especially for naive sheep turned goats. I had to learn how to navigate an environment that was foreign to me. I had to determine what it was I really believed about, well, everything. After fifty years of governing my life by the teachings of the Bible, I was left with the task of developing a moral and ethical framework for my life — a work that continues to this day.
In many ways, life was easier in my Christian days. The Bible was God's divine blueprint and rulebook for my life and that of my family. God said it, and that settled it! No need to think, reason, or wrestle, — just believe and obey. Life is so different now. There's no blueprint or rulebook to follow. I am on my own, and armed with skepticism, reason, and common sense I chart a new course for my life. I have made a lot of mistakes post-Jesus. However, each day is another opportunity for me to be a better "worldly" humanist.
Bruce Gerencser, 66, lives in rural Northwest Ohio with his wife of 45 years. He and his wife have six grown children and thirteen grandchildren. Bruce pastored Evangelical churches for twenty-five years in Ohio, Texas, and Michigan. Bruce left the ministry in 2005, and in 2008 he left Christianity. Bruce is now a humanist and an atheist.
Connect with me on social media:
Your comments are welcome and appreciated. All first-time comments are moderated. Please read the commenting rules before commenting.
You can email Bruce via the Contact Form.