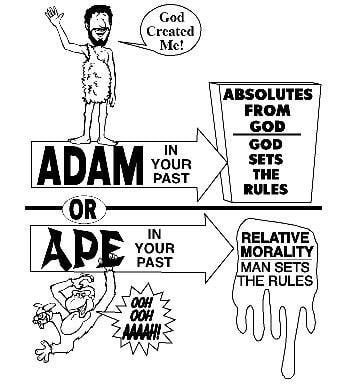 Published on March 18, 1999. At the time, I was pastor of Our Father's House in West Unity, Ohio. This is a good example of how I used to think about life, God, the Bible, sin,  and culture. I encourage readers to read a letter to the editor I wrote on January 19, 2016, about the same the subject. You will quickly see that my viewpoint has changed a wee bit over the past 17 years.
Bryan Times:
I am writing in response to the recent editorial that suggested evolution is not being taught in public schools because teachers fear right-wing religious zealots. The zealots are portrayed as being anti-science and intellectually stunted. Nothing could be further from the truth.
Evolution is a theory. Even the writer of the editorial admits such. Yet, just a few paragraphs later, he advocates teaching the theory as fact. He then states that man cannot understand biology without evolution.
What arrogant presumption and distortion of truth. Evolution is a theory of "how" things came into existence. It is, at its root, a faith religion that suggests a random existence apart from a divine being. Evolution demands that there is no God, no creator, and that man is nothing more than the most evolved of creatures. Man becomes nothing more than an animal that has evolved to a more mature state than that of other animals.
Evolution is incompatible with Christianity. Christianity begins with the premise that God is, and whatever God says is true. The Bible is God's revelation to man, and he reveals in the first three chapters of Genesis how this world came into existence. To deny the biblical record is to deny God and his revelation, and the result is eternal damnation. Christians fear being viewed as ignorant if they deny the teachings of evolution. They become just like the schoolteachers who fear the religious zealots. If God is who he says he is, and he meant what he said in the Scriptures, then let us not fear, but instead declare boldly "Thus saith the Lord."
Bruce Gerencser, Pastor
West Unity, Ohio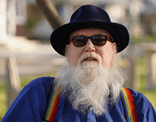 Bruce Gerencser, 65, lives in rural Northwest Ohio with his wife of 44 years. He and his wife have six grown children and thirteen grandchildren. Bruce pastored Evangelical churches for twenty-five years in Ohio, Texas, and Michigan. Bruce left the ministry in 2005, and in 2008 he left Christianity. Bruce is now a humanist and an atheist.
Connect with me on social media:
You can email Bruce via the Contact Form.
Your comments are welcome and appreciated. All first-time comments are moderated. Please read the commenting rules before commenting.