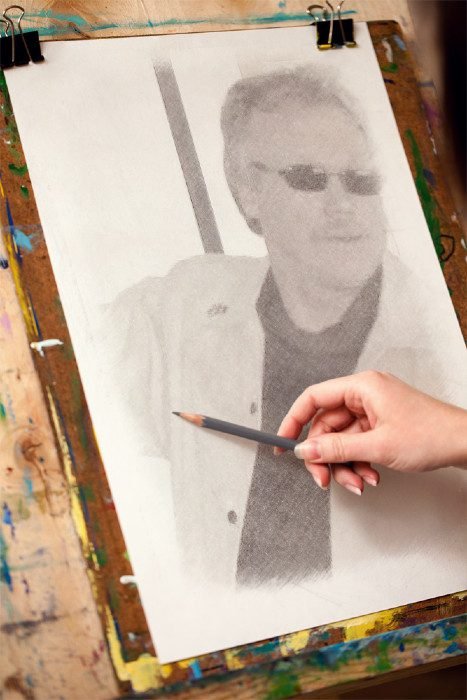 Since my last post about "Dr. David Tee (David Thiessen, Theology Archeology, TEWSNBN), "Dr." David Tee Continues to Obsess Over My Writing, the defender of Fundamentalist Christianity from a dank, poorly lit basement somewhere in the Phillipines has written six more posts that are either about me directly or mention me in passing.
Typically, I ignore Tee's stalker-like obsession with me, but his next-to-last post about me (and atheists in general), Are Evangelicals Responsible for the Culture Wars? demands some sort of response from me. My response is indented and italicized. All spelling and grammar in the original.
The answer according to BG [ Tee is too lazy to type out my name] and other atheists seems to be a resounding 'yes'. Just read his words as BG speaks for himself and other atheists:
"It seems that Donald can't or won't understand why atheists might want to challenge Evangelical beliefs, especially since those beliefs directly affect and harm unbelievers."
This concept is held by atheists world wide. Instead of taking the blame for their own actions, it is easier and more convenient to blame someone else. The easiest target is the Evangelical or the RCC or some other protestant religion that goes against atheist ideals.
The history of the modern culture war is clear. One need only look at the history of the Moral Majority and other Evangelical groups who followed in their steps to see the people and beliefs behind the current iteration of the "culture war." The same can be said of conservatives within Roman Catholicism and Mormonism. (Many other culture wars have been fought throughout America's history — prohibition comes to mind, as does the pro-slavery movement. I am specifically talking about the post-Roe vs. Wade culture war.)

What behaviors, exactly, do atheists refuse to take responsibility for? Besides, there's no such thing as "atheism" or the "religion of atheism." Wikipedia defines atheism this way:

"Atheism, in the broadest sense, is an absence of belief in the existence of deities. Less broadly, atheism is a rejection of the belief that any deities exist. In an even narrower sense, atheism is specifically the position that there are no deities."

Atheists are individuals. There's no sect or church atheists belong to. Each atheist simply denies the existence of deities. That's it.

There's also no such thing as "atheist ideals." Aside from their common belief about the non-existence of deities, atheists have all sorts of political and social beliefs. Sure, many atheists are humanists, holding liberal/progressive ideas. Others, however, are card-carrying conservatives, many of whom voted for Donald Trump.

It should go without saying that I do NOT represent all atheists. The only person I represent is Bruce Gerencser. Do many of the readers of this blog generally agree with me? Sure. But, more than a few of my atheist readers wish I wouldn't write about politics. To suggest that I am representative of a typical atheist is not only untrue, but dishonest.
BG repeats himself and makes his accusation even clearer: "Evangelicals are the primary force behind the culture war."
Then he goes on to list the 'crimes' [I do not use the word "crimes" in my post.] being committed by Evangelicals that not only supposedly started this culture war but fuels [sic] it. Those are strong words to hurl against a group of people who look to help everyone in the nation in which they live.
Evidently, Tee is responding to what I said in my second response to Donald, Yet Another Evangelical Asks Me Why I Am So Bitter — Part Two:

"I spent significant time in my first response to Donald explaining to him why I do what I do. It seems that Donald can't or won't understand why atheists might want to challenge Evangelical beliefs, especially since those beliefs directly affect and harm unbelievers. My God, we need only to look at the January 6 insurrection or the election of Donald Trump to see how Evangelicals harm others. Evangelicals are the primary force behind the culture war. These warriors for Jesus want to criminalize abortion, outlaw same-sex marriage, marginalize LGBTQ people, and establish a Christian theocracy where the Bible is the law of the land. These things materially cause harm, so it would be irresponsible for me not to speak out on these (and other) issues. I suspect Donald wants the freedom to do the same. Again, I ask why does Donald want privileges for Evangelicals that he is unwilling to grant to atheists, agnostics, humanists, pagans, and other unbelievers?"

Tee asserts that Evangelicals "look to help everyone in the nation in which they live." Really? I mean, REALLY? Everywhere I look, I see Evangelicals who want to cause harm to others: women, LGBTQ people, immigrants, atheists, and Muslims to name a few. What religious sect is behind the current war against masks and vaccinations? What religious sect was front and center during the January 6, 2021 insurrection? What religious sect is threatening violence toward people who refuse to bow to their theocratic demands? What religious sect has forsaken following after Jesus for fascism? (I am, of course, speaking generally. I am well aware of the fact that there are Evangelicals who take seriously the teachings of Christ and love their neighbors as themselves. They are, however, the exception to the rule.)

Evangelicals are an existential threat to our Republic. Left to their own devices, blood will be shed, people will die, and the Christian flag will stand proud and tall above the U.S. flag at the Capitol. In their minds, there is no king but Jesus and no law but the Bible.
But when you look at the crimes Evangelicals are supposed to be guilty of it really makes you wonder where the minds of atheists are at. How is it wrong to stop abortion and make that act of murder illegal?
How is making abortion illegal a far worse crime than killing innocent people? If a Christian stops a man from killing a woman on the street he is praised, yet when it comes to protecting unborn children from their parents somehow that act of sparing a life is worse than the atrocities committed by Stalin, Mao, and Hitler put together.
Abortion is not murder, need I say more? Eighty-eight percent of abortions take place in the first trimester — sixty-five percent in the first eight weeks. If Tee cannot or will not see the difference between a zygote and a child, I don't know what to tell him.

Here are twenty-five questions I have for anti-abortionists, also known as forced-birthers:

Does life begin at conception? How do you know it does? Is your view based on science or is it based on a religious belief?

If life begins at conception, why are you supporting an Ohio bill that makes it illegal to have an abortion once a heartbeat is detected? Does life begin at conception or at first heartbeat?

Do you support the use of emergency contraception (morning after) drugs? Why or why not?

Should a pro-life pharmacist have the right to not dispense emergency contraception drugs? Should I be allowed to opt out of anything that goes against my moral or ethical beliefs, regardless of their foundation?

Is abortion murder?

Do you believe murderers should be prosecuted?

Do you believe that driving the get-away car makes a person just as guilty as the person who robbed the bank?

Do you believe a woman who has an abortion should be prosecuted for murder? How about the doctor who performs the procedure? How about the nurse that assisted in the procedure? How about the person who drove the woman to the clinic? If you believe in the death penalty, do you support the execution of murderers?

Do you use birth control pills?

Should you be prosecuted for murder since birth control pills can, and do, cause spontaneous abortion?

Should abortion be allowed for reasons of rape, incest, or saving the life of the mother?

If you answered yes to question eleven, do you support murdering the fetus if it is the product of rape or incest?

Should a fetus be aborted if the mother's life is at risk?

Do you support murdering the unborn if it saves the life of the mother?

Is your viewpoint on abortion a religious belief?

What passage in the Bible prohibits abortion? Does this passage define life beginning at conception?

Has God ever killed the unborn?

In Genesis, God destroyed every human save eight by drowning them in a flood. Were any of the women who drowned pregnant? Did God kill the fetuses they were carrying? (Kill the mother, kill the fetus.)

Do you support the death penalty? Do you support war? Should women who survive self-induced abortions be charged with attempted murder?

If you answered yes to question nineteen, why do you oppose the killing of the unborn but support the killing of those already born?

Why do you believe that killing the unborn is murder but consider an American bomb killing a baby 3 hours old a tragic result of war, collateral damage, but not murder?

Do you support birth control being readily available in every school? If your objective is to reduce or eliminate the need for an abortion, wouldn't easily available, free access to birth control reduce the abortion rate?

Do you believe it is better for a severely deformed child to live for a day and die than for the fetus to be aborted? If so, explain why it is better for the child to suffer needlessly?

Do you believe that God is in control of everything? Does everything include children being born deformed or with serious defects that will result in a life of extreme suffering and pain?

Is someone a Christian if he or she supports abortion?

I'm sure Tee will take these questions as some sort of test for him to answer. Can't wait for that. (That's sarcasm, by the way.)
Obviously, atheists have a warped sense of what is fueling these so-called culture wars. The same questions can be put to the support of same-sex marriage.
How is it wrong to stop people from being perverts, mocking traditional marriage, and wanting to preserve that rite of life for everyone? Why should an institution become a laughingstock simply because some people do not want to follow the rules of marriage that have been in place since the beginning of time?
Where is the crime in limiting the institution to only those who will follow the rules? There is no law stating that same-sex couples cannot love each other outside of marriage.
However, there are certain rules in place that prohibit non-married partners from benefiting from certain aspects of life when a same-sex partner dies, is injured, and so on. To change those rules one does not have to destroy the institution of marriage but the LGBTQ community doesn't care about that.
They are very selfish and only think of their own selves. It is not the Evangelical that fired the first shot in this battle and they have the right to defend the institution of marriage and keep it holy, sanctified, and pure.
After all, it is the sick and perverted that is invading the domain of marriage and they were not invited to join. In this case, the LGBTQ community is the one to blame for the war over marriage.
Tee says LGBTQ people are sick, selfish, and perverted. That should tell you all you need to know about the man. Thou doth protest too much, "Dr." Tee.

Marriage is a state-sanctioned contract between two people. The state grants certain privileges to people who enter into such contracts. Tee can provide no rational reason outside of quoting the Bible to prohibit two people of the same sex from marrying. Their marriages do not affect Tee and his fellow moralizers in any way. What drives Tee's outrage is his lifelong homophobia (and perhaps latent desire for gay sex). Tee covers up his homophobia with moral pronouncements and Bible verses, but make no mistake about it, underneath his facade is a homophobe (and I am using the word in a colloquial sense).
Then BG states the next crime to be marginalize LGBTQ people, yet how so? He does not go into detail here and in reality, homosexuals were never really marginalized. One of the codebreakers of the German enigma machines was a homosexual.
They got to help in the War and they got to work, live in homes, and so on. People draw the line when special rights are being granted. The selfish and greedy reach of the LGBTQ knows no boundaries.
….
Oh my, LGBTQ people get to serve in the military, have jobs, and own homes — rights Tee would deny to them if he and his fellow theocrats were in charge. LGBTQ people demand equal rights and protection under the law. Instead of thinking about anal sex all the time, I suggest Tee ponder why it is right to deny LGBTQ citizens the same rights heterosexual Americans have? What legal basis is there for denying LGBTQ people the same civil rights everyone else has? LGBTQ people want equal rights, not superior rights — unlike Evangelicals with their Christian nation beliefs.
But these crimes may only be the smoke screen for the most important 'crime' held against the evangelical- establish a Christian theocracy where the Bible is the law of the land.
What is being said here is that the atheist really wants to make their own rules and live by them. They do not want to humble themselves and say to God, 'okay, we will obey you…' They want to be masters of the world and live their own ways.
They do this regardless of how much harm and hurt their alternative lifestyles do to other people. It is not the Christian or Evangelical that is harming people, it is the atheist.
….
Well, at least Tee finally admits he is a Christian nationalist.
Everyone is being hurt by the atheist support of the LGBTQ agenda.
Who is being hurt and how? How does wanting equal rights and protection under the law for everyone cause harm to others? No answers will be forthcoming
Finally, the atheist and their fellow unbelievers have not created a great society to live in with their rules.
Crime is out of control, injustice is being done daily, people are being killed, shot, robbed far more now than when God's rules were on the books. Also, criminals are not being punished for their crimes. How is this better than a God-centered nation?
Uh, the overwhelming majority of Americans are Christian. Christians control the levers of government and the U.S. Supreme Court. If crime is out of control (and it's not) who is to blame? Most of the crime committed in this country is committed by people who believe in the existence of the Christian God, and who, to some degree or another, believe the Bible is the Word of God. Surely, Tee doesn't think it's atheists commiting most of the crimes in this country?

Tee lives in a dystopian Christian alternate reality, one where atheists roam the land murdering, raping, stealing, and burning churches to the ground. Much like many of his fellow Evangelicals, Tee has a persecution complex extraordinaire — detached from reality.
When you look closely at the facts, the atheist is merely blaming Christians for what they are actually doing.
Please provide those "facts" you are talking about, David. We would all love to look at them "closely."
Oh, and the atheist says that those who make extraordinary claims need to produce the physical evidence to support those claims. Well. BG says God does not exist, there is no sin, and many other anti-biblical claims. He has yet to produce any real physical evidence to support his extraordinary claims.
I am an agnostic atheist, David. You know this. So, please quit misrepresenting my views. Sin? A religious construct used to induce fear, keeping asses in the pews and money in the offering plates. My real "evidence" can be found in the almost 4,000 posts on this site. Feel free to rage blog away, David. In fact, I encourage you to start a new blog with the express purpose of deconstructing my writing. Or, you can continue to whine and complain over my refusal to accept your irrational, unscientific, immoral, anti-human claims.
We challenge him to do so on his blog instead of declaring how many years he has been in ministry, how many sermons he has preached, or how he has trouble going to the bathroom (way too much information there).
The solution to your existential angst David is this: don't read my blog. I have explained to you why I use autobiographical statements in my writing several times. Yet, you continue to whine about me doing so. I have come to the conclusion that you are jealous. You have come out on the losing end of a dick-measuring contest and don't like it. You don't like the fact that I have garnered a large following over the years. Instead of plowing your own fields, you stand along the fence row complaining about my farming techniques. You, my friend, are a petty man.

You are the only person who has ever complained about my use of autobiographical material or mentions of my health problems. Why is that, David? Let me state once again: you are a petty man.

Why are you so opposed to natural bodily functions such as sex and shitting? I assume you do both. If you don't want to talk about your fucking and pooping, fine. However, I will continue to do so. Maybe I'll even share photos. You can use them free of charge. 😂 Don't like it? Don't read my blog.
On a side note, BG has this to say:
"If Donald has not done so, I encourage him to read one or more of Dr. Bart Ehrman's books on the history and nature of the Biblical text."
We know [a real Dr. unlike you] Bart Ehrman through his books, lectures, and debates. How could anyone think he has the truth about the Bible? He makes a lot of declarations but we are yet to see him produce any hard, verifiable, physical evidence that any of his declarations are true.
….
His books are the same way. It is all his point of view not facts from archaeology or history. All you get from Bart Ehrman is lies and misrepresentations.
sigh

Let's see, "Dr." David Tee's books have sold how many copies, exactly? Surely Tee will provide his sales numbers for all to see? Something tells me his sales numbers will be 2,000,000 books less than Dr. Ehrman's.

Tee thinks that by slanderously attacking Bart Ehrman he can get at me. After all, I'm a fanboy and I frequently suggest Evangelicals read Dr. Ehrman's books.

Most Evangelicals believe the Bible is inerrant and infallible. Tee most certainly does, though I suspect he thinks his interpretations are superior to the original text. He is the pope of Evangelicalism. He's never been wrong about a-n-y-t-h-i-n-g.

You can't honestly read Dr. Ehrman's books and come away believing the Bible is without error. If facts and evidence matter, inerrancy (as typically defined by Evangelicals) has to go. Tee "says" he had read Ehrman's books, yet never mentions them on his site. I suspect he is overstating his Ehrman prowess. Tee remains a staunch defender of inerrancy, so either he hasn't read Ehrman's books or his "faith" stands in the way of intellectual honesty. One can certainly remain, as many have, a Christian after reading Ehrman's books, but inerrancy cannot be rationally sustained.
Saved by Reason,

Bruce Gerencser, 66, lives in rural Northwest Ohio with his wife of 45 years. He and his wife have six grown children and thirteen grandchildren. Bruce pastored Evangelical churches for twenty-five years in Ohio, Texas, and Michigan. Bruce left the ministry in 2005, and in 2008 he left Christianity. Bruce is now a humanist and an atheist.
Connect with me on social media:
Your comments are welcome and appreciated. All first-time comments are moderated. Please read the commenting rules before commenting.
You can email Bruce via the Contact Form.