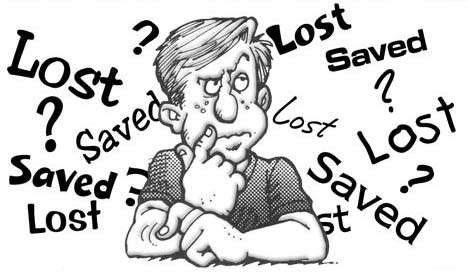 I spent a great deal of time around Calvinists and though they preached security they never possessed it. They claimed "faith" but were not secure in it. One moment they are saved/the elect. The next moment, meh, not so sure.
— Zoe
Calvinists believe that human salvation is predetermined by God from before the foundation of the world. Calvinists posit God in eternity past predestined some humans to salvation, leaving everyone else as they are, dead in trespasses and sin. Some Calvinists believe in double predestination. God actively chooses who will be saved and does the same for those who won't. Those God chooses to save must persevere in the faith until death. Some Calvinists don't like the term "perseverance of the saints," thinking it makes salvation a "work," so they use the phrase "preservation of the saints" instead.
I was a Calvinistic Baptist pastor for years. I associated with Reformed Baptist and Sovereign Grace Baptist pastors and churches. For several years, I published the Sovereign Grace Reporter and operated the CHARIS Tape Library. My library was filled with books written by Calvinistic authors. I even read John Calvin's Institutes of the Christian Religion — a set of books widely quoted in Calvinistic circles, but rarely read. All told, I pastored three Calvinistic churches, including Community Baptist Church in Elmendorf, Texas. (Please see the series I am a Publican and a Heathen — Part One.) I am partially responsible for giving to the world Tim Conway and Craig Musselman pastors of Grace Community Church in San Antonio. Conway (and Musselman) was a member of Community Baptist while I was there. He and his wife Ruby helped me plant Calvinistic churches in Stockdale and Floresville, Texas.
I say these things because this post will likely attract the attention of Calvinistic apologists. They will likely challenge whether I truly "understand" Calvinism. If I use the wrong word or be imprecise in any way and Calvinistic apologists will see that as "proof" I wasn't a "real" Calvinist. So, if you are a Calvinistic apologist, please forward the test questions to me so I can answer them, proving that I am indeed a circumcised five-point Calvinist.
While Calvinists prattle on endlessly about salvation by grace, a closer examination of how the doctrines of grace work themselves out in the lives of Calvinistic church members reveals a works-based salvation scheme. In once-saved-always saved (sometimes called one point Calvinism) Independent Fundamentalist Baptist (IFB) churches, sinners are:
For by grace are ye saved through faith; and that not of yourselves: it is the gift of God: Not of works, lest any man should boast. (Ephesians 2:8,9)
Once a person is saved, there is nothing he or she can do to lose their salvation. That's why many IFB preachers believe I am still a Christian. No matter what I say about God, Jesus, Christianity, or the Bible, I am forever a born-again Christian. At age fifteen, I prayed the sinner's prayer, and that, in their minds, sealed my eternal destiny.
Calvinists, of course, repudiate and despise once-saved-always-saved soteriology. According to their theology, salvation is conditional. Those who are truly saved must persevere until the bitter to enter Heaven after death. And even then, they could be unsaved and land in Hell. You see, some Calvinists can think they are "saved," but they are not. They are temporary Christians, people under the common grace of God, but not his special, discriminate grace. In other words, God lets some Calvinists go through life thinking they are Christians, only to tell them when they draw their last breath, ha! the joke is on you. I never chose you, and now you will burn in the Lake of Fire for e-t-e-r-n-i-t-y. What an awesome deity, right?
For these reasons, and others, Calvinists have a lot of angst over the state of their souls. Am I truly saved? Am I one of the elect? Calvinists are implored to make their calling and election sure. They are encouraged to plumb the depths of their hearts, searching for anything that might be leading them astray. Calvinists spend inordinate amounts of time carefully examining what they believe and why. And even after doing so, they might still go to Hell in the end because they aren't one of the elect. Is it any wonder that many Calvinists doubt their salvation and stress out over whether they are truly "in the faith"?
What Zoe stated above is very much my experience pastoring Calvinistic church members. Sincere, thoughtful congregants would seek me out after church or make an appointment to see me so I could give them spiritual counsel about the state of their souls. While I couldn't tell anyone if they were one of the elect, I could encourage them to avail themselves of the means of grace. Much like once-saved-always-saved IFB preachers, I would encourage congregants to: attend church unless providentially hindered, read and study the Bible, pray without ceasing, fast, partake of communion, and any anything else that would bring spiritual challenge, correction, and strength. I encouraged people, and I quote, "to put themselves in the way of God." Yet, despite doing all of these things, I had church members who still doubted their salvation. These people were, in every way, committed followers of Jesus. They were the backbone of the churches I pastored.
I have no doubt that my preaching helped encourage doubt among naturally introspective people. To this day, I struggle with a lack of self-esteem. Why? A lifetime of perverse introspection; an inability to accept myself as I am. Even though I am now an atheist, Calvinism, with its obsessive introspection, made a deep, lasting mark on my psyche. Now, instead of wondering whether I was one of the elect, I struggle with believing I am a good person. Decades of self-denial and daily inventories of my life robbed me of any sense of worth. Just because I am an atheist doesn't mean the psychological harm caused by Calvinism has gone away. That's what therapy is for.
Were you a Calvinist? Did you have doubts about your salvation? Did you wonder if you were truly one of the elect? Please share your thoughts in the comment section.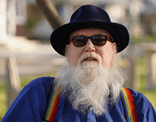 Bruce Gerencser, 65, lives in rural Northwest Ohio with his wife of 44 years. He and his wife have six grown children and thirteen grandchildren. Bruce pastored Evangelical churches for twenty-five years in Ohio, Texas, and Michigan. Bruce left the ministry in 2005, and in 2008 he left Christianity. Bruce is now a humanist and an atheist.
Connect with me on social media:
You can email Bruce via the Contact Form.
Your comments are welcome and appreciated. All first-time comments are moderated. Please read the commenting rules before commenting.