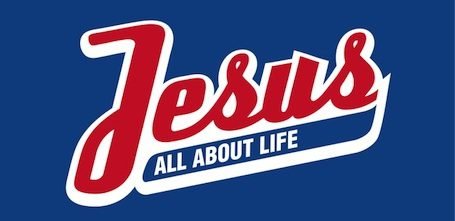 Repost from 2015-2016. Edited, updated, and corrected.
Do we need to believe in the Christian (Evangelical) God for our lives to have meaning? Larry Dixon, a former professor of theology at Columbia International University in Columbia, South Carolina thinks so. In a post titled Man's Significance, Dixon stated:
Why does man consider himself such a "big screaming deal"? Is there no basis for our thinking we are unique in the universe, that there is something about man that shouts "You have value! You have worth!"

Evolutionary theory essentially argues that man makes up his own significance. The Bible teaches that we are made in the image and likeness of GOD — and we, therefore, have meaning.

How sad to miss that fundamental truth of our creation, and to simply sit back in despair and entertain ourselves to death with our machines!
Listen carefully to what Dixon is saying: Those who deny that meaning is derived from belief in God, live lives of despair, spending their brief sojourn on this earth entertaining themselves. Dixon, an Evangelical, shows that he is clueless about how secularists, atheists, agnostics, humanists, and other non-Christians find meaning and purpose. One can reject a created by God anthropocentric view of life and still find great satisfaction in living life to its fullest. In fact, it is unbelievers who often value and cherish life the most because they only get one opportunity to walk the path of life. If you have taken the time to read my ABOUT page, you likely read my answer to the question If you had one piece of advice to give me, what would it be? Here is what I said:
You have one life. There is no heaven or hell. There is no afterlife. You have one life, it's yours, and what you do with it is what matters most. Love and forgive those who matter to you and ignore those who add nothing to your life. Life is too short to spend time trying to make nice with those who will never make nice with you. Determine who are the people in your life that matter and give your time and devotion to them. Live each and every day to its fullest. You never know when death might come calling. Don't waste time trying to be a jack of all trades, master of none. Find one or two things you like to do and do them well. Too many people spend way too much time doing things they will never be good at.

Here's the conclusion of the matter. It's your life and you best get to living it. Some day, sooner than you think, it will be over. Don't let your dying days be ones of regret over what might have been.
Another explanation of how non-believers view life can be found in the Humanist Manifesto:
Humanism is a progressive philosophy of life that, without supernaturalism, affirms our ability and responsibility to lead ethical lives of personal fulfillment that aspire to the greater good of humanity.

The lifestance of Humanism—guided by reason, inspired by compassion, and informed by experience—encourages us to live life well and fully. It evolved through the ages and continues to develop through the efforts of thoughtful people who recognize that values and ideals, however carefully wrought, are subject to change as our knowledge and understandings advance.

This document is part of an ongoing effort to manifest in clear and positive terms the conceptual boundaries of Humanism, not what we must believe but a consensus of what we do believe. It is in this sense that we affirm the following:

Knowledge of the world is derived by observation, experimentation, and rational analysis. Humanists find that science is the best method for determining this knowledge as well as for solving problems and developing beneficial technologies. We also recognize the value of new departures in thought, the arts, and inner experience—each subject to analysis by critical intelligence.

Humans are an integral part of nature, the result of unguided evolutionary change. Humanists recognize nature as self-existing. We accept our life as all and enough, distinguishing things as they are from things as we might wish or imagine them to be. We welcome the challenges of the future, and are drawn to and undaunted by the yet to be known.

Ethical values are derived from human need and interest as tested by experience. Humanists ground values in human welfare shaped by human circumstances, interests, and concerns and extended to the global ecosystem and beyond. We are committed to treating each person as having inherent worth and dignity, and to making informed choices in a context of freedom consonant with responsibility.

Life's fulfillment emerges from individual participation in the service of humane ideals. We aim for our fullest possible development and animate our lives with a deep sense of purpose, finding wonder and awe in the joys and beauties of human existence, its challenges and tragedies, and even in the inevitability and finality of death. Humanists rely on the rich heritage of human culture and the lifestance of Humanism to provide comfort in times of want and encouragement in times of plenty.

Humans are social by nature and find meaning in relationships. Humanists long for and strive toward a world of mutual care and concern, free of cruelty and its consequences, where differences are resolved cooperatively without resorting to violence. The joining of individuality with interdependence enriches our lives, encourages us to enrich the lives of others, and inspires hope of attaining peace, justice, and opportunity for all.

Working to benefit society maximizes individual happiness. Progressive cultures have worked to free humanity from the brutalities of mere survival and to reduce suffering, improve society, and develop global community. We seek to minimize the inequities of circumstance and ability, and we support a just distribution of nature's resources and the fruits of human effort so that as many as possible can enjoy a good life.

Humanists are concerned for the well being of all, are committed to diversity, and respect those of differing yet humane views. We work to uphold the equal enjoyment of human rights and civil liberties in an open, secular society and maintain it is a civic duty to participate in the democratic process and a planetary duty to protect nature's integrity, diversity, and beauty in a secure, sustainable manner.

Thus engaged in the flow of life, we aspire to this vision with the informed conviction that humanity has the ability to progress toward its highest ideals. The responsibility for our lives and the kind of world in which we live is ours and ours alone.
That Evangelicals can't wrap their minds around this fact is their problem, not ours. Perhaps Evangelicals are unable to comprehend a meaningful, purposeful life without God is because life before death is viewed — in theory — as little more than:
I say in theory because — as observers of Evangelicalism know — God's chosen ones love THIS life as much as atheists do. Christians profess to be ready to go home (Heaven), but few of them are lining up to board the next bus to the pearly gates. Blissful, pain-free eternal life might await Christians once they cross to the other side, but they don't seem to be in a hurry to experience the pleasures of Club Heaven®. Simply put, Evangelicals say one thing and do another.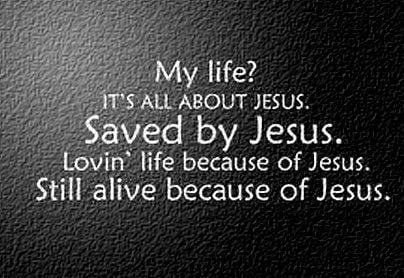 Believers and unbelievers should alike admit that this life matters, and how each of us finds meaning and purpose is no one's business but ours. My wife's mother is in her 80s. Her world (and that of her husband, who died in 2020), revolves around Jesus, the Bible, and her church — the Newark Baptist Temple. Six years ago, Polly's father had his hip replaced. The surgery proved to be a disaster and he spent most of the last years of his life in a nursing home. My in-laws were forced to sell their home — a place they have lived for thirty-eight years. Knowing that they had to move, Polly suggested to her Mom that they move near our home so we could take care of them (We live 3 hours northwest of their home in Newark, Ohio). Polly's Mom replied, I can't. My church is here. I have known Polly Shope Gerencser for forty-six years and I have NEVER seen her so devastated as she was by her Mom's words.
Polly's sister was tragically killed in a motorcycle accident in 2005. (Please see If One Soul Gets Saved It is Worth it All)  Polly is her parents' only living child. Both Polly and I thought that they would not only want to be closer to their daughter (we see them two-three times a year), but also near our children, daughters-in-law, and grandchildren. When Polly's Mom said I can't. My Church is here, Polly heard, My Church is more important than you! My "real" family is my church.
Polly's parents have the right to choose what matters most to them. When Polly and I returned to rural Northwest Ohio, we did so because we made a conscious choice to be near our children and grandchildren — all of whom live less than twenty minutes from our home. Family matters to us. For me personally, I know that chronic illness and pain have likely shortened my life expectancy. Knowing this, I want to spend as much time as I can going to races with my sons, watching my grandchildren's school and sporting events, and doing all I can to leave those I love with a lasting memory of a husband, father, and grandfather who lived life to its fullest. Some days, all I can do is sit quietly by and watch my grandchildren play. Other days, infused with a false sense of energy and vitality, I play hard, laugh, argue and debate, and remind my children that I am still the intellectual king of the hill (I can hear them snickering). Regardless of how I feel, it is my family that gives my life meaning and purpose. It saddens me that my in-laws chose a contrived family — one that will dump them if they ever fail to bow in obeisance to Jesus — over a flesh-and-blood family that loves them. It is, however, their choice, so I must live with it. Their decision is yet another reminder of the fact that Christians often forsake the earthly for what they think will improve their room size in God's mansion in the sky.
Now, let me get back to aimlessly living a life of despair.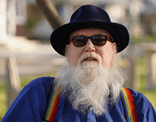 Bruce Gerencser, 65, lives in rural Northwest Ohio with his wife of 44 years. He and his wife have six grown children and thirteen grandchildren. Bruce pastored Evangelical churches for twenty-five years in Ohio, Texas, and Michigan. Bruce left the ministry in 2005, and in 2008 he left Christianity. Bruce is now a humanist and an atheist.
Connect with me on social media:
You can email Bruce via the Contact Form.
Your comments are welcome and appreciated. All first-time comments are moderated. Please read the commenting rules before commenting.