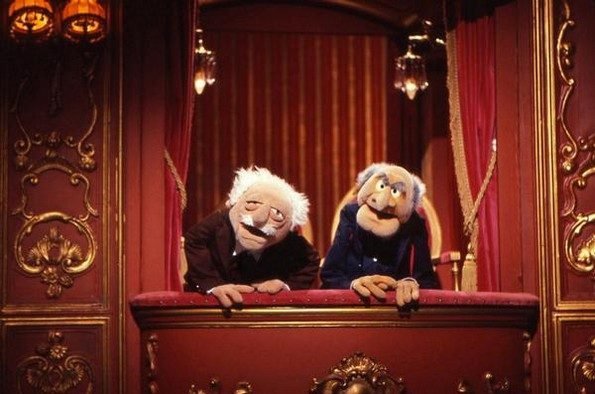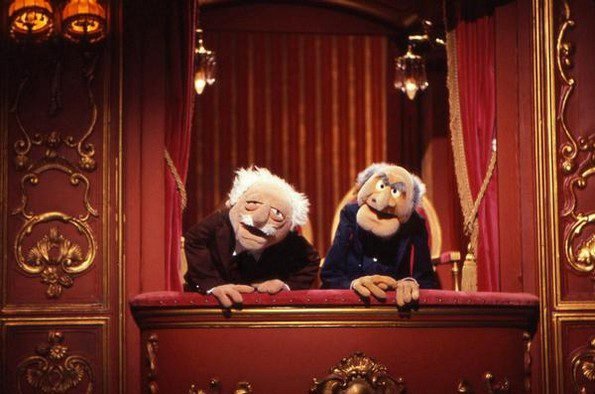 Yesterday, I responded to an email from a Christian woman named D.S. Mullis. You can read my response here. As is my custom, I sent her a link to my response. Today, Mullis sent me another email, which follows below, along with my response.
Dear Mr. Gerencser:
Thank you for replying to my one line comment.
I suspect that Mullis wants to point out that my voluminous response was to a one line sentence. It is what she implied, as she makes clear in this email, that mattered to me. Why would anyone seek out a complete stranger on the Internet, make no effort to get to know them, read a handful of posts, and then say to them "I truly feel sorry for you"? I am sixty-six years old. I have never behaved in such a manner. I do NOT seek out Christian strangers on the Internet and comment on their blogs, telling them that I feel sorry for them. This seems like boorish behavior to me. Certainly, I respond to people who respond to something I've written or who have decided to deconstruct my life, but I don't roam the Internet looking for confrontation with followers of Jesus.

I must say I was a little taken aback at your comments.
Why? You came into my home and overstepped a boundary — one that should have been clear to you according to what is written on the contact page. Maybe you are not used to having strangers you criticize bite back. I'm known for biting back. If you didn't know that, now you do
But, then again, as I continued to read your words it seemed you were defending your stance of atheism, which is truly your privilege.
My email was not a defense of atheism. That you missed the point of my response to you is astounding. My point is that you had no foundation for feeling sorry for me; that you made a moral judgment about me without knowing anything about me. My post should have led you to read more of my writing, especially my autobiographical material, but you chose not to. (Remember, the server logs of this site tell me exactly what posts you clicked on and how much time you spent reading them.)

This leads me to conclude that your mind is already made up.
My statement was not condemning…it was factual. I do feel sorry for you. I have sympathy, not empathy; for through all the trials and misfortunes, weaknesses and disappointments in my 70+ years, I've never found a place of denouncing the faith that was once delivered to the saints, and to my heart intentionally. So I can't empathize with your reasoning for turning your back on God after having been in ministry for 25 years, nor for any other reasons you state as justification.
Nice attempt to escape accountability for your words. Surely you know that someone can be factual and condemning at the same time. You, however, weren't being factual. You literally knew NOTHING about me when you sent me your first email. Any opinions you might have about my atheism or my humanism come AFTER I responded to you.
I won't weary you with my words, as you have your mind made up to live this life without the One who loved you so, He gave His all that you might not only have a earthly life filled with wonder amidst the sorrows, but one day in the not so distant future you could spend eternity with Him and all those who have gone before.
You realize these words mean nothing to me; that I see no evidence of "the One" who loves me or gave "his all for me." These are claims, not evidence for the existence of God. I don't concern myself with eternity because I see no evidence for its existence. Just because the Bible says something doesn't make it true. I am convinced we all have one life and then we die, end of story. I shan't waste my time on heavenly promises for which there is no evidence except that preachers say so.

As an atheist, I understand both sorrow and wonder. I have had a lot of both in my life — no God needed. Your problem is that you lack imagination. You can't imagine any worldview but your own. For my life, and that of my wife, children, and grandchildren to have meaning, purpose, and value, we must embrace and worship D.S. Mullis' God.
As I read your biography of where you once walked, it was apparent that there was an element of animosity toward God, the church, religion, etc.
When did you read my autobiography? The server logs don't show this activity from you, and they are infallible. 🙂 How about you admit that you really aren't interested in my story; that all you wanted to do is make a snarky comment and move on?

Instead, you say there "was an element of animosity toward God, the church, religion, etc." You just can't help yourself, can you? What posts informed you in such a way that you felt justified in making this claim; a false claim, I might add. Ask long-time readers of this blog — some of them have been reading for sixteen years — if what you say rings true to them. I think you will find that most, of not all of them, will say no.
What I have possessed for over 50 years isn't based on anything except the personal experience that was imparted to me in an altar of prayer. Then as I was taught to study God's Word, learn it, apply it, and live by it, I found what Paul referred to in Colossians 1- "Christ in you, the hope of glory…"
So as the old song says, "I'll tell the world that I'm a Christian", by Baynard L. Fox, and never be ashamed of the gospel of Christ, for it is the power of God unto salvation to everyone who believes it.
Okay? What's your point? Are you justifying your first email to me; that you will tell the world you are a Christian by seeking out non-Christian strangers on the Internet and telling them you feel sorry for them? Proverbs 18:13 is clear: Answering before listening is both stupid and rude. Not my words, but God's. Instead of admitting that you overplayed your hand and probably shouldn't have emailed me, you double down and justify your behavior.
As Jack on the Titanic stated, "I figure life's a gift, and I don't intend on wasting it. You don't know what hand you're gonna get dealt next. You learn to take life as it comes at you—to make each day count."
Yes, and isn't that exactly what I explained to you in my first email; as an atheist, I only have one life to live, and I plan to take what comes my way and make each day count. Oh wait, that does not compute for you because you can't fathom a life that matters without Jesus.
May you and your wife enjoy her upcoming retirement.
Respectfully,
D. S. Mullis
Saved by Reason,

Bruce Gerencser, 66, lives in rural Northwest Ohio with his wife of 45 years. He and his wife have six grown children and thirteen grandchildren. Bruce pastored Evangelical churches for twenty-five years in Ohio, Texas, and Michigan. Bruce left the ministry in 2005, and in 2008 he left Christianity. Bruce is now a humanist and an atheist.
Connect with me on social media:
Your comments are welcome and appreciated. All first-time comments are moderated. Please read the commenting rules before commenting.
You can email Bruce via the Contact Form.