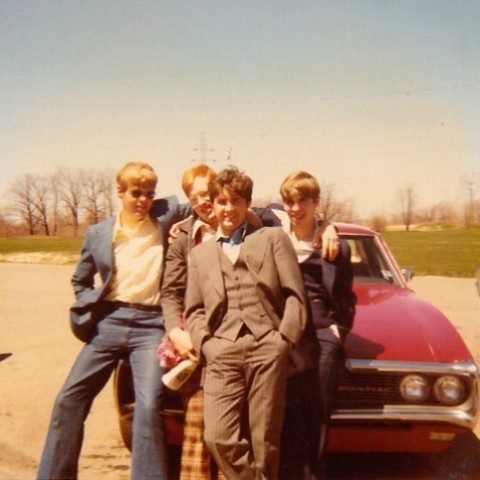 Last Monday, I tested positive for COVID, as did my wife and our oldest daughter. Thanks to vaccines — we are triple-vaxxed, having received our last vaccination in May — and, in my case, Paxlovid, an anti-viral drug, we avoided hospitalization and possible death (a likely outcome for me without the vaccines). While Bethany is back to her ornery self and Polly is mostly recovered, save for a nagging cough and sinus drainage, my recovery, as expected, has been much slower. I still have a good bit of congestion and I am quite weak. Much better? Absolutely! All praise be to science! But, I suspect it will take some time before I return to my normal sickly self where pain is my biggest problem.
I have spent a lot of time in bed over the past nine days trying to combat weakness and fatigue. Of course, spending time in bed doesn't necessarily lead to sleep. Pain often precludes me from sleeping, and when it does, I try to "rest," watching YouTube videos, catching up on recorded TV programs, and surfing the Internet. Sometimes, resting eventually brings sleep, other times it doesn't. I learned long ago to not fight my body when it comes to sleep.
Last night, I stumbled upon the Facebook profile of a man I knew back when both of us studied for the ministry at Midwestern Baptist College in the 1970s. This man, a megachurch pastor's son, was an usher for my wedding. After perusing his Facebook wall, I took a look at his friend list. (Yes, his list was public, a really bad idea.) I noticed that he was friends with lots of people who were also students at Midwestern back in the day. With lots of time on my hands — after all, how much time can you spend reading the Bible and praying 🙂 — I started stalking my former college friends, looking at what they had posted on their Facebook walls. Click, scroll, click, scroll, click, scroll . . . and as I did so, I found myself becoming increasingly depressed. After looking at three dozen or so profiles, I concluded that I had made a mistake; that knowledge wasn't power.
Every person — and I mean EVERY — was still either an Independent Fundamentalist Baptist (IFB) Christian, or, at the very least, a right-wing Evangelical. The hatred and vitriol toward the "world," atheists, liberals, progressives, Democrats, socialists, Joe Biden, and Barack Obama was on full display. To the person, they were Trump-loving, gun-loving, forced birthers, anti-LGBTQ Republicans. And proudly so. I looked in vain for anyone who was a Democrat, a member of a mainline Christian denomination, or who had lost their faith altogether. Taken together, what I found was a monoculture, a cult-like enclave where fealty to rigid, narrow, unbending beliefs was required for admission. What troubled me the most was the devotion to Trump. Even after two impeachments and the January 6th hearing, they still supported the disgraced immoral ex-president.
This shouldn't surprise me, but it does. If I could break free from IFB thinking, why can't others? What is it that insulates Fundamentalists from reality? Is there nothing that can change their minds? I recognize that I am, for whatever reason, an exception to the rule, as is my wife. Sure, scores of IFB congregants exit stage left, moving on to friendlier confines, but it seems that few pastors, evangelists, missionaries, and professors are willing to do so, especially once they have been in the ministry for decades. Why is that?
While I found myself depressed over what I saw, I also felt gratitude. I escaped. I found a way to break free. Am I special? Nope, I am lucky. While I continue to struggle with guilt and regret over the harm I caused my family, my counselor reminded me that life could be a lot worse for me and my family had I remained Pastor Bruce Gerencser, the family patriarch. Imagine how life might be for Polly and our children had I remained in the ministry; had I maintained my rigid Fundamentalist beliefs and practices? I can't think of any way in which that would have been a good thing. So, while it depresses me that my former college friends have matured very little from the days we roamed the hallways of the Midwestern dormitory, I am grateful that I escaped.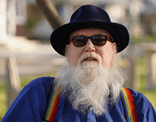 Bruce Gerencser, 65, lives in rural Northwest Ohio with his wife of 44 years. He and his wife have six grown children and thirteen grandchildren. Bruce pastored Evangelical churches for twenty-five years in Ohio, Texas, and Michigan. Bruce left the ministry in 2005, and in 2008 he left Christianity. Bruce is now a humanist and an atheist.
Connect with me on social media:
You can email Bruce via the Contact Form.
Your comments are welcome and appreciated. All first-time comments are moderated. Please read the commenting rules before commenting.