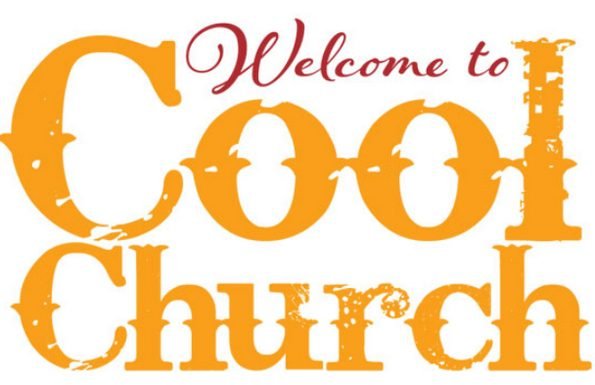 If where you live is anything like northwest Ohio, new Evangelical churches are sprouting up like weeds in a gravel parking lot. You know — the weeds that keep returning no matter how much Roundup you spray on them. Here in Defiance County, they have spiffy new names, hiding the fact that they are generic, mostly Baptist or Charismatic churches. They present themselves as fresh, new, exciting places to worship God, complete with a relational pastor and the best damn worship band in town (props to the Ohio State marching band). One local new church called itself Fresh Life. Two years later, "Fresh Life" turned into the same old shit, different building, and the pastor felt called to go somewhere else.
Here in Defiance County, Ohio, there is zero need for new churches. We already have more than one hundred churches for 37,000 people. The population is aging and in decline, and almost everyone professes to be a Christian. God, guns, and Republican politics are on display everywhere one looks. Out-of-the-closet atheists are few, and even traditionally liberal churches tend to be conservative. Why, then, is there a plethora of new Evangelical churches?
I'll give the Independent Fundamentalist Baptist (IFB) church movement credit for one thing: their churches are initially and primarily built on evangelism. Granted, they think everyone who doesn't believe as they do is non-Christian and headed for Hell, but they do make a concerted effort to evangelize the "unchurched."
I was taught in Bible college that the best way to start a church was to find the meanest, baddest man in town and win him to Jesus. If this man became a Christian and started living for Jesus, it would be the best possible advertisement for the church. Here in Defiance County, I am not the meanest, baddest man in town, but I am considered the resident atheist who hates God and Christianity. I would think that pastors would be lining up at my door trying to win the preacher-turned-atheist to Jesus. In the sixteen years my wife and I have lived in the shadow of five Evangelical churches, not one preacher has knocked on our door. Why is that?
In the 1970s, the Charismatics came to this area and began pillaging established churches. Overnight, churches lost membership and income. In the 1980s and 1990s, these new churches experienced meteoric membership and income growth. Today, these same churches are in decline as their members move on to the latest, greatest churches in town. You see, it's not about Jesus, worship, or even doctrine. It's all about getting the best show for the dollar.  Entertainment-driven Evangelicals want to be pampered and have their "felt" needs met. Fail to do this and they will leave, complaining that they are not being fed or God is leading them elsewhere. If you want to study religiously-driven narcissism, just stop by one of these new Matt Chandler-Rick Warren-Joel Osteen-Ed Young-Andy Stanley-Perry Noble-Tim Keller-John Hagee-Rod Parsley-Steven Furtick-wanna-be churches. Services are consumer-driven buffets for fat Christians who are only interested in having their "felt" needs met.
Where do most of the members of these types of churches come from? Other local churches. Overwhelmingly, their growth is transfer growth. One new church in Defiance has multiple services filled with people who used to attend other local congregations. Church leaders think they are being blessed by God, but what they are really doing is cannibalizing other churches. I am sure there are a few new converts, but, for the most part, the growth is driven by people changing pews.
And here's the thing . . . a decade or so from now, another new, glitzy, we-have-the-most-awesome-hip-preacher-in-town church will come to town and Christians will leave the old-new church for the new-new one. I have watched this happen time and again, like the rising and setting of the sun. Evangelicalism is driven not by devotion to God, concern for the lost, or care for the sick and hungry, but by a narcissistic need to be relevant. This is why they spend enormous amounts of money on buildings, staff, technology, and feed-lot fattening programs for Christians.
What's really happening is that wandering Evangelicals are changing which club they belong to. And that's fine as long as Evangelicals are willing to admit "why" they are doing so. However, they aren't willing to acknowledge that their new hippity-hoppity church is just their old church with a bigger sound system, better drum player, more charismatic worship leader, better coffee, and a preacher who can really "speak" to them.
I watch from afar, amused at the self-absorbed attempts of churches to be churches in a culture that increasingly has no interest in what they are selling. Much the same as when a town becomes saturated with fast-food restaurants and they begin trying to steal each other's customers, new Evangelical churches come to areas already saturated with Jesus and steal members from other churches. It's fun to watch. May the best band win.
Bruce Gerencser, 66, lives in rural Northwest Ohio with his wife of 45 years. He and his wife have six grown children and thirteen grandchildren. Bruce pastored Evangelical churches for twenty-five years in Ohio, Texas, and Michigan. Bruce left the ministry in 2005, and in 2008 he left Christianity. Bruce is now a humanist and an atheist.
Connect with me on social media:
Your comments are welcome and appreciated. All first-time comments are moderated. Please read the commenting rules before commenting.
You can email Bruce via the Contact Form.