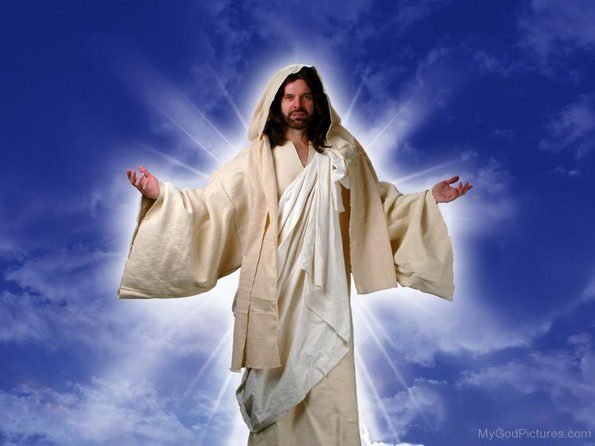 Church of Christ preacher Al Shannon believes that the Christian God is impartial. Quoting Acts 10:34 and Romans 2:11, Shannon states:
Our God is impartial. "For there is no respect of persons with God" (Rom.2:11); "God is no respecter of persons" (Acts 10:34). Since all men are his creation, he must make no difference in them.
Shannon goes on to give seven examples of God's impartiality:
He has declared all under sin.
God has provided a common Savior and gospel for all.
God extends the same invitation [of salvation] to all men.
God requires the same conditions of pardon be met by all men if they are to be saved.
God has given one standard [the Bible] to be followed.
God has provided one church [Church of Christ] for all.
God will judge all as individuals and upon their own life.
Is Shannon right? Does the Christian God act impartially towards people, giving everyone the same opportunities to believe in and worship the right God? Is God really an equal opportunity deity, dispensing to one and all the wonders of his grace?
Calvinists, of course, would reject Shannon's proofs out of hand. In the Calvinistic scheme of things, the Christian God, through a divine lottery, predestined certain people to be saved. These "winners" — also known as the elect — are the only people who will be saved. Before the first humans were created, God, through a process known only to him, chose to save certain people. Over the thousands of years humans have lived on planet Earth, this God has been regenerating (giving spiritual life) only the people on his will call list. These lucky winners will, at some point in their lives, be given eyes to see and ears to hear the glorious gospel of Jesus Christ, and upon hearing it they will — without fail — repent and call on Jesus to save them from their sins. And if they are truly saved, these elect people will persevere in faith until they die. Failing to persevere to the end means that those who failed were not truly elect. (See Can Anyone Really Know They Are Saved?)
For Calvinists, then, God is quite discriminating. God only chooses to save some people. Thus, when Jesus died on the cross for human sin, his atonement was only on behalf of the elect. No true Calvinist will ever say that Jesus died for everyone. There are "Calvinists" who adopt Amyraldianism, believing that Jesus' atonement was "sufficient" to save everyone, but only "efficient" for the elect. Realizing that particular redemption/limited atonement makes God look bad, these four-point Calvinists attempt to put a better face on their deity's partiality towards a very small portion of the human race — past, present, and future. Regardless of how the atonement is viewed, ALL Calvinists believe that only a certain number of people will be saved. All others need not apply.
Shannon, of course, is not a Calvinist. In fact, as most Church of Christ preachers do, Shannon considers Calvinism to be heretical — a cult. (Calvinists return the favor, saying that the Churches of Christ are a cult that preaches works salvation.) According to Shannon, every person who has ever been born has an equal opportunity to be saved. Shannon's God makes an indiscriminate offer to all: repent, be baptized, persevere in good works, and you shall be saved.
While there are certainly Bible verses that suggest that God is impartial, there are other verses that suggest otherwise. As I mentioned above, Calvinists can make a strong case for the notion that God's love, grace, and salvation is discriminating, and reserved only for those upon whom God has chosen to bestow his favor. Calvinists and non-Calvinists alike spend significant amounts of time and energy challenging each other's Biblical interpretations — proving that the Bible can be used to prop up virtually any system of belief.
We don't have to get into the theological minutia of this internecine war to conclude that Shannon's claim — God is impartial — is false. In fact, the Old Testament provides overwhelming proof of the partiality of God. For those of us raised in Sunday School, we heard numerous stories and lessons about God choosing Abraham and his seed to be his chosen people. Abraham's seed was later renamed Israel (the Jews). According to Deuteronomy 7:6-8:
For thou art an holy people unto the Lord thy God: the Lord thy God hath chosen thee to be a special people unto himself, above all people that are upon the face of the earth. The Lord did not set his love upon you, nor choose you, because ye were more in number than any people; for ye were the fewest of all people: But because the Lord loved you, and because he would keep the oath which he had sworn unto your fathers, hath the Lord brought you out with a mighty hand, and redeemed you out of the house of bondmen, from the hand of Pharaoh king of Egypt.
A special people. So much for the impartiality of God. Showing that he indeed had a favorite, God commanded the Israelites to commit genocide, killing countless non-Jewish men, women, children, and unborn fetuses. So much for God being pro-life! God wanted ethnic and theological purity, going to great lengths to ensure that the only people left living were his "special" people.
In Genesis 6 through 9, the Bible records the mythical story of Noah and his gopher wood and pitch floating zoo. It is likely that millions of people lived on the face of the earth at the time God opened the windows of heaven and flooded the earth, killing everyone save Noah, his wife, sons, and daughters-in-law. Out of millions of people, God only found eight people he was willing to save. So much for the impartiality of God. Imagine the poor sinners living on the island of what is now called Japan. One day it started raining and in a matter of days everyone on the island died. On judgment day, these people, having never heard of the Jewish/Christian God will stand before Jehovah and be judged for their "sins." I can only imagine their confusion. Born at the wrong time, in the wrong place, these resurrected drowning victims will be told that they should have known what they could not possibly know: that there is one true God and Jesus is his name. Off to Hell they go without ever clearly understanding why. Perhaps a Calvinist will pipe up on that day and say, Ha! You weren't chosen by God! Burn motherfuckers, burn! Oh, sorry, Lord about saying motherfucker. I forgot about that "thing" with you and Mary.
Even in the New Testament, we see a Jesus who had no interest in anyone save his chosen people — the Jews. It was not until the writing of the Apostle Paul that we hear of non-Jews being saved and made a part of God's family. Jesus' disciples, all of whom were circumcised Israelites, spent their time preaching the gospel to only the Jews. Deeply versed in the teaching of the Old Testament, the Apostles knew that the Jews were God's chosen people. While Christianity (Paul's version) certainly spread to the outposts of the Roman Empire, it is clear that Jews were the intended target. In Romans 11, Paul reminds Gentiles that the Jews were God's original chosen people. Gentiles were, according to Paul, grafted into the Jewish branch. Gentiles should feel lucky that God became upset over Israel's unbelief and decided to let them in on salvation and eternal life. In other words, God is similar to a jilted lover. Spurned by his one true love, he seeks out and marries another person.
Most of the people who have and yet will grace the pages of human history will die in their sins without ever knowing Jesus Christ as their Lord and Savior. Born at the wrong place and time, these "sinners" will worship the God of their culture, thinking that their devotion will be enough to grant them favor with God and an eventual home in Heaven. Most of these people will never "hear" about Jesus or the "right" Christian gospel. (See Is There Only One Plan of Salvation?, Does the Bible Contain Multiple Plans of Salvation?, One, Two, Three, Repeat After Me: Salvation Bob Gray Style, and Church of Christ Preacher Al Shannon Says There are Only 2 Million Christians in the Whole World). They will die in ignorance, yet Al Shannon's God and the God of millions of Christians will eternally torture billions of people in the flames of Hell for things over which they had no control. For the people God saved, all they can say is lucky me, it sucks to be you. Those who are saved will owe all praise, glory, and honor to Jesus.
Every Christian sect believes that God alone saves. Those who find themselves on the winning side of the ledger will have no reason to boast. It is God, through the merit and work of Jesus, who saves sinners. This is, contrary to Shannon's assertions, the perfect example of partiality and discrimination. It is also one of the reasons many people reject Christianity and its God. These unbelievers see God as a capricious deity, a divine bully who is running some sort of cosmic scam — one in which he allows billions of people to think they are on the right path to salvation, forgiveness, and eternal life, only to find out that God was just playing with them. Similar to a cat catching a mouse in his mouth and letting it go, only so he can catch it again, the Christian God toys with the human race, knowing that just as sure as the cat eventually will kill the mouse, he will sentence the vast majority of people to a life worse than death — eternal torture in the flames of the Lake of Fire.
As with the idea that God loves everyone unconditionally (see Does God Love Us Unconditionally?), the idea that God is impartial sounds good to those who value fairness and justice; actually reading the Bible proves otherwise.
Bruce Gerencser, 66, lives in rural Northwest Ohio with his wife of 45 years. He and his wife have six grown children and thirteen grandchildren. Bruce pastored Evangelical churches for twenty-five years in Ohio, Texas, and Michigan. Bruce left the ministry in 2005, and in 2008 he left Christianity. Bruce is now a humanist and an atheist.
Connect with me on social media:
Your comments are welcome and appreciated. All first-time comments are moderated. Please read the commenting rules before commenting.
You can email Bruce via the Contact Form.