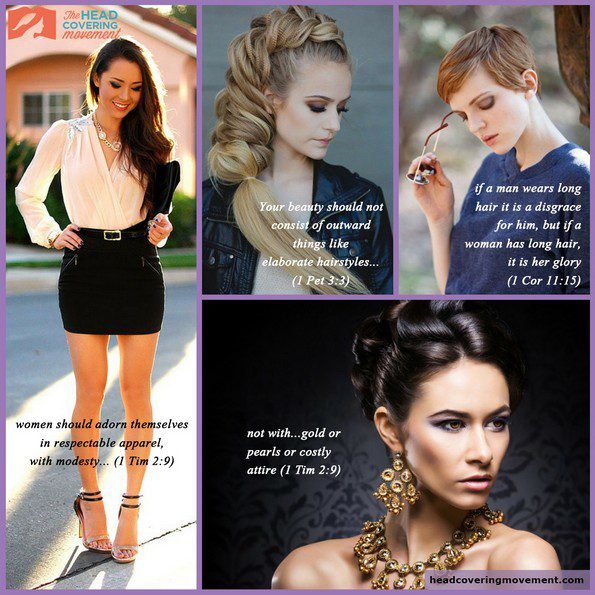 Church of Christ preacher Al Shannon wants pubescent teen girls and women to know that if they dress "immodestly" and are raped it is their fault. And if parents don't teach their girls to dress modestly and they end up being impregnated by Christian horndogs it is the fault of lax mothers and untrained daughters. Shannon writes:
Mothers with young girls will do them a real favor by teaching them while little to learn to dress in modest apparel. It just may keep your unmarried daughter from being raped or getting pregnant out of wedlock.
Shannon also wants sexually aware girls and women to know that if they dress inappropriately and some poor, hapless, weak, pathetic teenage boy or man lusts after them, it is their fault. Shannon writes:
The Bible teaches that we must dress in modest apparel. "In like manner also, that women adorn themselves in modest apparel, with shame facedness and sobriety" (1 Tim. 2:9). A failure to dress properly induces others to sin. Mary Quant, the London fashion designer and mother of the miniskirt said, "Mini-clothes are symbolic of those girls who want to seduce a man . . . and leads to sex.
Modesty Enforcer Shannon also wants teen girls and women to know that if they wear skimpy bathing suits they shouldn't be surprised if teen boys and men lust after them and want to fuck them. Shannon warns:
Women on board the hi-jacked pleasure ship Santa Maria left off wearing "enticing clothing of shorts, halters and swim suits" and stayed out of the ship's pool for fear the rebels might have designs on them sexually! This was in the 1960's. If you plan on swimming, you need to pick a place other than where there is mixed swimming. When women dress in such a way as to entice men, don't be surprised when they want to do more than just look! Women of the millennium wear macro [sic] bikinis that reveal every aspect of he [sic] human anatomy. In other words, women of today parade themselves naked before the eyes of the world to see and cause them to lust after their bodies.
What about how teen boys and men dress, Preacher Shannon?  Here's what he had to say:
Fathers need to also talk to their boys about proper attire. Way too often today we see boys wearing their underwear on the outside of their pants and revealing the imprint of a certain body part. This is totally indecent.
Oh my God, teen boys are showing off their underwear by wearing it outside of their pants and this somehow indecently shows the imprint of "certain" body parts! I wonder what that "certain body part could be? Penis? Dick? Or any of the dozens of euphemisms men have for their rod? Is Preacher Shannon ashamed to say the word "penis," lest he corrupt the minds of his readers? How does wearing underwear outside of your pants show off your penis any more than wearing underwear inside of your pants?  And why doesn't Shannon mention men's bathing suits?
While women continue to make inroads outside of the Evangelical church, within its walls they are still viewed as the keepers of zippers. If teenage boys and men are to keep their "certain" body parts in their pants, it is up to teen girls and women to make sure that they never dress in ways that will cause lustful Johnny to reach for his package. Once Johnny unzips his pants and lets loose his manhood, why, there's no telling what he might do. And if he impregnates or rapes a woman he's not to blame!  Remember, the Bible says in Proverbs 7:
 For at the window of my house I looked through my casement, And beheld among the simple ones, I discerned among the youths, a young man void of understanding, Passing through the street near her corner; and he went the way to her house, In the twilight, in the evening, in the black and dark night: And, behold, there met him a woman with the attire of an harlot, and subtil of heart. (She is loud and stubborn; her feet abide not in her house: Now is she without, now in the streets, and lieth in wait at every corner.) So she caught him, and kissed him, and with an impudent face said unto him, I have peace offerings with me; this day have I payed my vows. Therefore came I forth to meet thee, diligently to seek thy face, and I have found thee. I have decked my bed with coverings of tapestry, with carved works, with fine linen of Egypt. I have perfumed my bed with myrrh, aloes, and cinnamon. Come, let us take our fill of love until the morning: let us solace ourselves with loves.For the goodman is not at home, he is gone a long journey: He hath taken a bag of money with him, and will come home at the day appointed. With her much fair speech she caused him to yield, with the flattering of her lips she forced him. He goeth after her straightway, as an ox goeth to the slaughter, or as a fool to the correction of the stocks; Till a dart strike through his liver; as a bird hasteth to the snare, and knoweth not that it is for his life. Hearken unto me now therefore, O ye children, and attend to the words of my mouth. Let not thine heart decline to her ways, go not astray in her paths. For she hath cast down many wounded: yea, many strong men have been slain by her.
Never, ever forget that when men lust women are ALWAYS to blame. If teen girls and women would just dress like they did in the days of Little House on the Prairie or wear some sort of Christian burka, burning male lust would be extinguished, women would no longer be raped, and no children would be born out of wedlock. Or so say the Al Shannons of the world. Perhaps the real solution is for women to stay away from Evangelical churches, much as they would dimly-lit alleys late at night. If Christian men are so easily aroused that exposed cleavage, legs, or tight clothing causes them to lust and have thoughts of rape, wouldn't women be safer if they spent Sundays at home?