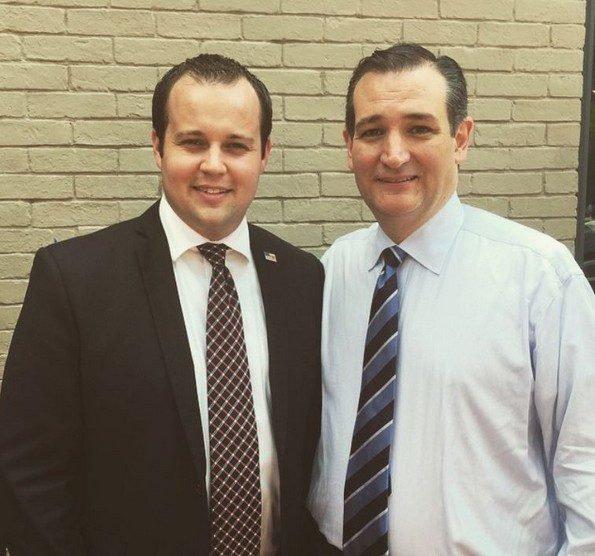 A few readers are surprised I haven't written anything of substance about Josh Duggar sexually molesting five girls when he was a teenager. One reason for not writing anything is because there are plenty of news stories and blog articles about the matter, so all I would be doing is repeating what others have said. Suzanne, my dear friend at No Longer Quivering, has posted numerous articles on Josh Duggar. I urge you to check them out:
Dear Victims of Josh Duggar
Here's what I think:
The Duggar family have a closet full of secrets
Josh Duggar committed felony sexual assault when he molested five little girls
The Duggar family covered up Josh Duggar's crimes
Their church and elders covered up Josh Duggar's crimes
Advanced Training Institute covered up Josh Duggar's crimes
The police covered up Josh Duggar's crimes
TLC ignored rumors of Josh Duggar's crimes
The Duggar family, all of them, have long been publicity whores, allowing the public unprecedented access to their life. They should have made sure there were no skeletons in their closet. They didn't, and now they are paying the price. They will be remembered in the same light as June, Honey Boo Boo's Mom. While I derive a small bit of perverse pleasure from seeing House Duggar brought to the ground, I remind myself of Josh Duggar's victims and the Duggar children. They are the innocent ones and they will ultimately be affected the most. Their lives, from this day forward, will never be the same. Their parents didn't ask their permission when they started pimping them out to TLC. They are collateral damage left in the wake of their older brother's criminal acts and their parents willingness to use/misuse them for material gain.
One good thing to come from Josh Duggar's crimes is that a bright light is now shining on the Quiverfull and home schooling movement. What was once done in secret is now known by all. This is a good thing. Duggar's crimes also shines the light on Bill Gothard and Advanced Training Institute. Again, this is a good thing. The only way to kill the fundamentalism of the Duggar family, Bill Gothard, and the Quiverfull movement, is to continue to expose their deceit, hypocrisy and, in some cases, crimes.
Let the defenders and supporters of the Duggar family whine, complain, fume, and object. Their words fall on deaf ears. They are more interested in maintaining things as they are than they are defending those who are harmed by fundamentalist Christian beliefs and practices. Those of us who daily make known the foibles of fundamentalist Christians know that our greater objective is to help those harmed by the pernicious teachings of people like the Duggars, their church, and the religious circles they are a part of.