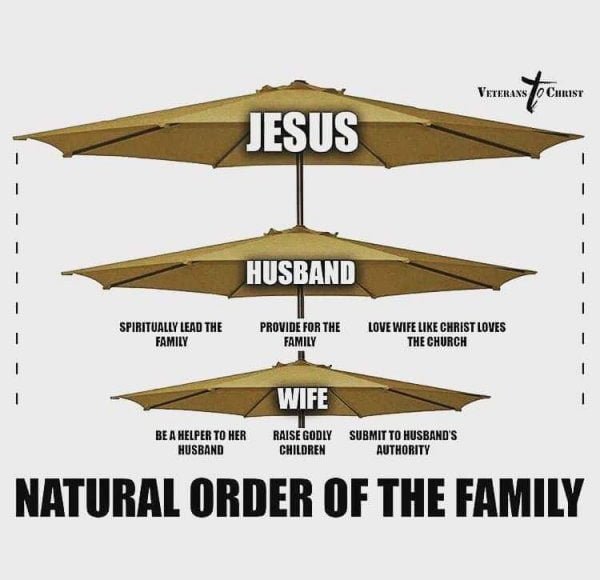 "Wives should submit to their husbands in everything" is a fundamental command for all those who want to do marriage God's way. One can never arrive at a point where two have truly become one flesh until the two are in union and harmony with each other. This is not to say that a wife leaves wisdom behind once she takes her vows, nor does it mean she is to follow her husband into sin. Submission is to be the natural response of a godly wife to a loving husband, and when he is not loving her as he should, submission is still the response of the wife who desires to obey her Lord and Savior in everything.
God's Word is very plain and straightforward but each verse of the Bible is informed by its immediate context and the Bible as a whole. So what are some of those times that "in everything" does not mean "EVERYTHING?"
For the few Christians who are bent on taking a wooden literal approach to this passage. it is important to understand that language and literature are intended to be understood as the common reader would understand it. Imagine all the qualifiers the apostles under the influence of the Spirit would have to give in order to communicate if they were not free to assume that the readers would be reasonable and informed in their understanding of what they are writing.
….
The twists and excuses that many Christian wives, and too often Christian pastors, use to get around the clear instructions for a wife to submit in everything, often consign the Christian marriage into a structure that God does not intend for marriage. In these marriages a husband leads only so far as the wife allows him to lead, and he must relegate his decision making to his wife's final authority as to whether he is being loving towards her or meets her test of how she feels about God's leading her on the matter. Both of these concepts clearly violate the intent of "in everything." So the fear that any exception to the rule will be turned by a wife into rendering the passage meaningless is not without merit, nor without common day practice in many Christian marriages today.
Even recognizing the proclivity of women to twist and turn a clear passage like this one into meaninglessness, Lori and I are not going to insist that the "in everything" means EVERYTHING when it clearly does not endorse following a husband into sin or abuse. Our job as teachers is not to wrestle wives into a box of submission because it is best for them, especially when married to godly guys, but instead to try and lead Christian women to choose to willingly submit to the one they chose to marry, to love and to lead them. This fear of "give a wife an inch and she will take a yard" is not what should dictate our understanding of God's Word.
Instead, love demands that a husband patiently wait on his wife to grow up into a marriage where is she is willing to follow him into everything he leads her in so long as it is "as to the Lord" and without sin. She must learn that unless the Bible is clearly against what her husband desires of her she is to submit if she wants to do marriage God's way. If she is unsure as to whether she should submit or not, she should not rely on her own individual interpretation of the Word, nor on her feelings of what God is telling her, but test if it is sin or not by speaking to an older godly woman or an elder's wife.
— Ken Alexander, The Transformed Wife, Does Submitting to Husbands in everything mean EVERYTHING?, March 6, 2017