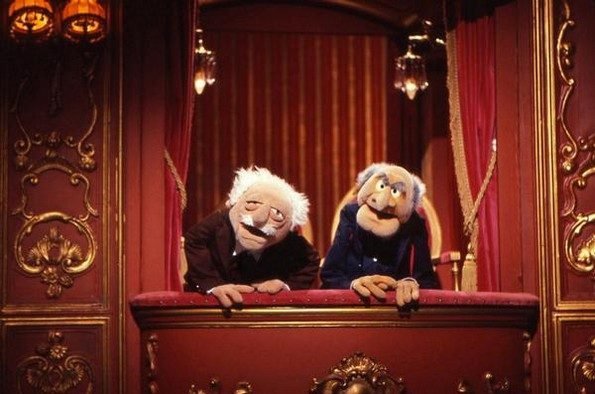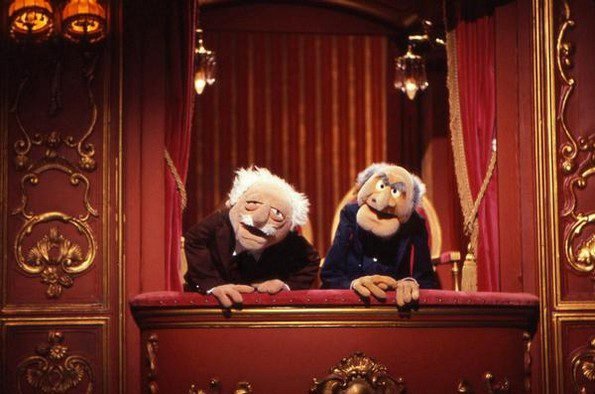 I received yet another email from an Evangelical man named Joseph. I mentioned him previously in the post titled, Email From the Peanut Gallery. Today's nutty email said (all spelling/grammar in the original):
Wow! You really believe this is truth, that the universe and the world always existed. Physics, without debate points to a beginning of time. The REAL QUESTION is, what existed before time began? And let me point out, if time had a beginning then it logically has an end. Maybe God, the creator, is the eternal one, as scripture tells us, and He is the one who was there before time began! I agree that it takes faith to believe this, but everything in creation points to a creator, a master designer. And, as you know, and so conviently  avoid, is it possible that the evil and wickedness of mankind is the reason for all the wickedness in the world! If, as you say, there is no God ( and you seem to blame God for all the ills of the world), then how can you blame someone who doesn't exist for all the ills of the world? I find this article intellectually dishonest and really a denial of reality. We, the people are responsible! And one day each of us will have to give an account of our time here on earth to the Creator of this universe, especially those who say they are christians! Those who misuse christianity  and present a false christ to this world, will be held accountable on that day. And let me say, I also hate this false christ! But, as you know, God in His mercy and love expressed to us through the life, death and resurrection of Jesus Christ, has made it possible to live a godly life of love for Him and others. I have found this to be true in my own life as He has given me true peace and hope and joy as I've learned to live a life of service to others and to God. All I see in your posts is someone who is bitter towards God, and I sense, is belittling to my faith. I find this to be hateful and discriminating and judgemental. But I am praying for you and your beautiful family. I think one of the purposes of your blog is to convince yourself of your own self-righteousness and serves as a boost to your pride. I may be wrong, and if I am I apologize. But this is how it seems to me. May the peace and love of God be with you.
Joseph's comment was in response to Bertrand Russell's dismantling of Christianity in his seminal tract Why I Am Not a Christian. Joseph fails to understand both Russell's writing style and my own. I write from the perspective of someone who believes in the Christian God. I argue from that perspective so Christians will understand what I am talking about and know that I am conversant in their "language." It's not that I believe in the Christian God, I don't. My objective is to show the irrationality and inconsistency of arguments used to defend Christianity. What better way to do so than to use the words of Christians and the words of the supposedly inspired, inerrant, infallible Protestant Christian Bible. I am not a fan of esoteric or never-ending philosophical arguments, so I choose, instead to use the Bible as my weapon of choice. It is that which is most familiar to me.
Joseph seems hell-bent on defending his God's character from all attacks. God's not to blame for the evil in the world, man is. Yet, at the same time, Joseph says that his God is the Creator, the first cause of everything. If that is so, then God, by necessity, is culpable for EVERYTHING that follows, including sin. Joseph, yet again, fails to understand my writing style and approach. It's not that I actually believe God is responsible for sin, I don't. What I am saying is this: if you believe God is the first cause, then he is totally responsible for everything that follows. That's the rational, logical conclusion one comes to when believing the Christian God is the first cause. From my perspective, Christian apologists have miserably failed in their attempts to answer the problem of evil. Theodicy remains a noose around the neck of believers who attempt to explain how God is Creator, the first cause, and sovereign over all, yet he is not, in any way, culpable for the behavior (sin) of humans. If Ford manufacturers an automobile and a customer buys it and the wheels later fall of the car, who's to blame? The driver (human)? The salesman (pastor)? The dealership (the church)? No, Ford is responsible for the wheels falling off. As the company (God) who designed the auto, produced the parts, and assembled them, is not Ford (God) ultimately responsible for the wheels falling off the car? So it is with God. If the Christian God is the manufacturer of everything, then he, and not the church, its pastors, or humans, is responsible for any failures.
The problem for people such as Joseph is that they believe that Bible is a perfect book inspired by God and it is their duty to square all the contractions found within its pages. These internal contradictions force Christians to defend conflicting beliefs. One need only sit in the stands and watch Calvinists and Arminians fight to the death to see how these contradictions have affected Christianity over the past two thousand years. Here it is 2018, and the various Christian sects can't even agree on the basics: salvation, baptism, communion. Yet, the Josephs of the world would have us believe they have found ways to neatly fit the square peg in the round hole. Only by shaving off (explaining away) these contradictions do Evangelical apologists make everything "fit."
Joseph seemingly forgets that I was part of the Christian church for fifty years. I spent twenty-five of those years pastoring Evangelical churches. I spent thousands and thousands of hours reading and studying the Bible. I KNOW the Bible inside and out. I can argue multiple theological positions. Why? Because the Bible is a hopelessly contradictory book, and it can be used to "prove" every theological system from Pelagianism to hyper-Calvinism. I remember hearing John Loftus say years ago that he had come to the conclusion that ALL the various and peculiar systems of belief were right. Each and every one of them goes to the Bible to find justification for their beliefs. I agree with John. The Bible is similar to a paint-by-number picture, with each sect deciding which number corresponds to which paint. Colorful, to be sure, but what viewers of the work of art are left with is a Jackson Pollock painting. Nice colors, but what the hell is it?
Joseph fails to understand that I totally agree with him on who is culpable for human behavior. I am an atheist, a humanist, so I without question believe that each of us is responsible for what we do. Certainly there can be mitigating factors — genetics, mental illness, drug addiction, poor upbringing, to name a few — but at the end of the day each of us bears the weight of our choices and actions. I can believe these things to be true without believing in the existence of God or accepting what the Bible says about human nature and sin. Orthodox Christian teaching on human sinfulness, redemption, and the forgiveness of sin actually make humans less culpable for their behavior. After all, according to the Bible, humans are broken and in need of fixing; sinners in need of salvation and the forgiveness of sins. This leads to dependency on God for right behavior. The Bible says of humans, without me (God), you can do nothing. The Bible also says that humans are so helpless that unless God gives them the breath to breathe and the muscle strength to walk, they would all be dead.
As far as Joseph's attack on my character; that I am bitter, self-righteous, and only write to boost my pride, I have a standard reply to such caricatures: go fornicate with yourself. I know the kind of man I am, as do those who know me well. Years ago, such judgments would drive me wild. Not any longer. Christians are going to say what whatever they want about me. I can't stop them from doing so. All I can do is limit their access to this site and hopefully get them to STOP emailing me. Joseph seems to think that telling me that I have a beautiful family somehow ameliorates everything else he said. It doesn't. The Josephs of the world want to shit on my doorstep while pointing out to me that there is a silver dollar buried in their offering. How about saving the shit for the outhouse, and stick to polite, reasoned comments? Leave my motivations for doing what I do to those who know and understand me. And Joseph is most certainly not part of that group.
Joseph says that he could be wrong , and if he is, he apologizes. If there is the possibility of being wrong in judgment about someone's character and motivations, why say anything? Doesn't the Bible command believers to defer such judgments until they know the whole story and have all the facts? Why does Joseph ignore what the Bible says about uninformed judgment? The reason is simple. Joseph doesn't believe he is wrong, and no matter what I say, he will remain certain in his judgments of the Evangelical-pastor-turned-atheist Bruce Gerencser. And it is for this reason I no longer cast my fifty millimeter pearls before swine.
Note
After writing this post, I received yet another email from Joseph. Here was my response:
Joseph,

You wrongly thing that I am the least bit interested in receiving emails/sermonettes from you. I am not. Please stop emailing me. I have no interest in hearing from you or corresponding with you. I turned your previous email into a post. It will be live later tonight after my editor goes over it. You will have one opportunity to respond to what I have written. Please use this one opportunity wisely. After you have said what you feel God has laid upon your heart, I will approve no further comments from you. That's the commenting rules, which I am sure you have read.

Thank you.
About Bruce Gerencser
Bruce Gerencser, 61, lives in rural Northwest Ohio with his wife of 40 years. He and his wife have six grown children and twelve grandchildren. Bruce pastored Evangelical churches for twenty-five years in Ohio, Texas, and Michigan. Bruce left the ministry in 2005, and in 2008 he left Christianity. Bruce is now a humanist and an atheist. For more information about Bruce, please read the About page.
Bruce is a local photography business owner, operating Defiance County Photo out of his home. If you live in Northwest Ohio and would like to hire Bruce, please email him.
Thank you for reading this post. Please share your thoughts in the comment section. If you are a first-time commenter, please read the commenting policy before wowing readers with your words. All first-time comments are moderated. If you would like to contact Bruce directly, please use the contact form to do so.
Donations are always appreciated. Donations on a monthly basis can be made through Patreon. One-time donations can be made through PayPal.