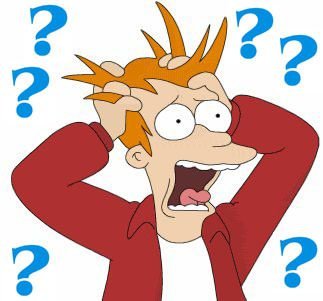 I recently asked readers to submit questions to me they would like me to answer. If you would like to submit a question, please follow the instructions listed here.
Troy asked, "How Was the Quality of the Education You Received From an IFB College?"
I attended Midwestern Baptist College in Pontiac, Michigan from the fall of 1976 to the spring of 1979. Midwestern was a small, unaccredited Independent Fundamentalist Baptist (IFB) institution started by Dr. Tom Malone — who had an earned doctorate in education from Wayne State University — in the 1950s. Dr. Malone called Midwestern "a character building factory." It existed for the express purpose of training pastors, evangelists, and missionaries (and providing them with wives). Most of the professors were either men and women with degrees (and honorary doctorates) from Midwestern or men and women with degrees from other Fundamentalist Christian institutions. Malone preferred having Midwestern men teach Midwestern students. It was quite incestuous.
Were the classes I took at Midwestern inferior? I guess I would have to ask, inferior to what? I took some classes out at the local community college, and I found that they were every bit as superficial and worthless as some of the classes I took at Midwestern. I found at both institutions that the quality and depth of a particular class depended on the professor's commitment to excellence. My world history professor at Midwestern basically read the book to the class and had us take tests. Yawn. I had similar classes at the community college. The best teachers were men and women who loved teaching and enjoyed engaging students in raucous discussions. Such discussions were rare at Midwestern because what teachers could teach and talk about was limited by the college's commitment to certain doctrinal beliefs. For example, ministerial students were required to take one year of Greek. Good idea, right? However, the professor was only allowed to talk about certain manuscripts — those that supported the Midwestern's King James-only position. Discussions about minority texts, alternate translations, etc., were verboten.
Generally, Midwestern's classes were easy (as were the classes at the local community college). Part of the reason for this was that Midwestern was unaccredited. Students received NO financial aid. Most students worked their way through college. I worked a forty-hour-a-week job while taking classes full time. I also attended church three times a week, taught Sunday School, worked on a bus route and took out my girlfriend twice on the weekends. A truly rigorous academic program would have been too much for most students, considering all they had to do outside of school. As it was, most students washed out, and by their senior year, seventy-percent of students had dropped out of college. This wash-out rate, in the eyes of the school administration, was God winnowing the chaff from the wheat. Married, with a child on the way, and laid off from work, I dropped out in the spring of my junior year. That said, Dr. Malone publicly said of me at a pastor's conference, Bruce, we would probably have ruined you had you stayed in college. At the time, I was pastoring a fast-growing IFB church in Southeast Ohio. I was told when I left college that God would NEVER use me, yet here I was pastoring a successful church — a sure sign that God was indeed using me.
Most of my theological education came post-Midwestern. I read countless religious tomes and studied the Bible for hours on end. I committed myself to being a student of the Bible, and spent two decades educating myself in the finer points of Christian belief. In one church I pastored, one of the congregants was a PhD candidate at Westminster Theological Seminary. I was able to intelligently converse with him, and I never felt educationally inferior. In my mind, it's not the degrees that matter as much as what you know. In 2005, I saw a young family medicine doctor for treatment of Fibromyalgia. He was honest, telling me that his whole knowledge of Fibromyalgia came from one class period on the subject. He knew that I had read virtually every book on the condition, so he asked me to recommend books for him to read. He was a humble man who had sense enough to know when he didn't know something. He quickly got up to speed and was able to meaningfully help me with my condition.
I learned very little "Bible" at Bible college. Ironic, I know, but most of my Bible classes were Sunday School level survey classes. Study the text, take a few tests, write a few papers, done. On to the next one. There were two classes that did help me tremendously as a pastor: speech class and homiletics. My speech teacher was Gary Mayberry, He taught me how to structure and deliver a speech. My homiletics teacher was a southern preacher by the name of Levi Corey. On the first day of class, he said, forget everything you learned in speech class. Corey taught me how to craft a sermon and deliver it with personality and passion. I owe much of my preaching success to him.
Evangelical colleges such as Midwestern do not exist to educate men as much as they exist to indoctrinate another generation in dogma. Unfettered intellectual inquiry is never permitted, and professors who dare to foster such a climate are summarily dismissed. The goal is purity of belief and practice. The only way to achieve this goal is to stifle teaching and discussion that challenges or contradicts the approved narrative.
Midwestern did give me one thing: Polly. Whatever my current opinion of Midwestern might be, I am indeed grateful that the college was the vehicle that brought Polly and me together. I may not have gotten a good education, but I sure got a wonderful wife, lover, and friend. I'll take that any day!
About Bruce Gerencser
Bruce Gerencser, 61, lives in rural Northwest Ohio with his wife of 40 years. He and his wife have six grown children and twelve grandchildren. Bruce pastored Evangelical churches for twenty-five years in Ohio, Texas, and Michigan. Bruce left the ministry in 2005, and in 2008 he left Christianity. Bruce is now a humanist and an atheist. For more information about Bruce, please read the About page.
Bruce is a local photography business owner, operating Defiance County Photo out of his home. If you live in Northwest Ohio and would like to hire Bruce, please email him.
Thank you for reading this post. Please share your thoughts in the comment section. If you are a first-time commenter, please read the commenting policy before wowing readers with your words. All first-time comments are moderated. If you would like to contact Bruce directly, please use the contact form to do so.
Donations are always appreciated. Donations on a monthly basis can be made through Patreon. One-time donations can be made through PayPal.