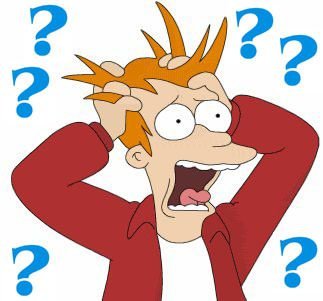 I recently asked readers to submit questions to me they would like me to answer. If you would like to submit a question, please follow the instructions listed here.
Sgl asked:
Can you re-create an example of one of your fire-and-brimstone fundamentalist sermons (well, just a few minutes, not an entire sermon), the kind of sermon and theology you had at the beginning of your career? And a few minutes of something like your more progressive sermons that you gave before you left the ministry?

Just curious because you say there are no extant recordings of your sermons. and from listening to some of the interviews you've done, your voice is too mild mannered for me to envision what I surmise that "fire and brimstone" is supposed to sound like. So it's less about your actual theology, because you've covered that in all your posts, but about how you actually delivered this to the audience that I'm curious about.
I no longer have the voice necessary to recreate a sermon from back in my Independent Fundamentalist Baptist (IFB) preaching days. Twenty-five years of preaching sermons has caused a good bit of damage to my voice, especially my singing voice. I used to have a pleasant tenor voice. Polly and I would often sing musical specials and for many years I led the congregational singing. Thanks to repeatedly misusing and overusing my voice, I no longer can sing.
I started out as a fire and brimstone preacher. Loud, animated, and I moved around a lot, including coming down from the platform to where the crowd was seated. I primarily preached topical (choose a topic and find Bible verses to support your conclusions) or textual (start with a passage of Scripture) sermons. I remained a fire and brimstone preacher into the mid-1990s.
Once I became a Calvinist, my style of preaching dramatically changed. While I could still be animated, I didn't move around as much. I abandoned topical and textual preaching, and began preaching expositional sermons — sermons that are generally verse-by verse and allow the text to determine what is emphasized. I became more of a Bible teacher than a Baptist evangelist. I preached through numerous books of the Bible, including most of the New Testament. I preached over 100 sermons from the gospel of John (my favorite gospel). I also preached numerous sermons from 1 John, James, Hebrews, and Revelation (from a posttribulational, amillennial viewpoint). I suspect that the way I do interviews today is similar to preaching style post-IFB.
About Bruce Gerencser
Bruce Gerencser, 61, lives in rural Northwest Ohio with his wife of 40 years. He and his wife have six grown children and twelve grandchildren. Bruce pastored Evangelical churches for twenty-five years in Ohio, Texas, and Michigan. Bruce left the ministry in 2005, and in 2008 he left Christianity. Bruce is now a humanist and an atheist. For more information about Bruce, please read the About page.
Bruce is a local photography business owner, operating Defiance County Photo out of his home. If you live in Northwest Ohio and would like to hire Bruce, please email him.
Thank you for reading this post. Please share your thoughts in the comment section. If you are a first-time commenter, please read the commenting policy before wowing readers with your words. All first-time comments are moderated. If you would like to contact Bruce directly, please use the contact form to do so.
Donations are always appreciated. Donations on a monthly basis can be made through Patreon. One-time donations can be made through PayPal.