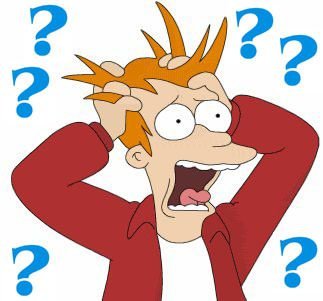 I recently asked readers to submit questions to me they would like me to answer. If you would like to submit a question, please follow the instructions listed here.
Geoff asked: Bruce, in your many years of pastoral ministry have you ever come across what you would consider demonic possession or any strange paranormal stuff? Have you ever heard of anything that you would consider legitimate?
I had no exposure to or experience with demonic possession until the mid-1990s. Before then, I didn't put much stock in demon possession. I thought it was an excuse used to cover up bad or bizarre behavior. In 1994, I left Somerset Baptist Church in Mt. Perry, Ohio and moved to San Antonio, Texas to become the co-pastor of Community Baptist Church. Community's other pastor, Pat Horner, was a big believer in demon possession. He even believed that Christians could be oppressed by demons. This openness to all-things-demonic caused congregants to believe all sort of outlandish things. One woman thought that every time she heard a coyote howl, it was her unsaved husband. Another woman believed in generational curses; that demonic possession and oppression could be passed down from generation to generation. What I learned during the short time I was at Community was that if a pastor believed in demonic possession, so would his people. I remember in the early 1990s when I embraced Calvinism, I thought I would have mutiny on my hands, but what I found was that church members changed their beliefs to fit mine (with a few notable exceptions). Most Evangelicals believe whatever their pastor believes. Their theology is borrowed from the men who teach them. This is not surprising since Evangelicals are taught to seek out like-minded churches. What's fellowship? It is a bunch of fellows in a boat rowing in the same direction. Diversity of belief is discouraged or condemned.
I have attended a number of charismatic churches where the "gifts of the Spirit" were supposedly in full operation. These full-gospel churches had all sorts of demonic activity going on their midst; or so they said, anyway. Again, if you are looking for demons, you will find them. There's a religious version of McCarthyism practiced by many Evangelical pastors and churches. Here a demon, there a demon, everywhere a demon.
As an atheist, not only do I reject the notion of the existence of the Christian God, I also reject the belief that there is a tangible, real Devil. People can't be demon possessed because there are no demons to possess them. The behaviors that are called demonic possession are either fake, learned behaviors, or signs of mental illness.
I have never seen any sort of paranormal activity. I have experienced several things for which I have no explanation. When these things happened, I attributed them to God or Satan. Now? I am content with saying, I don't know. I take the same approach with prayer. Almost all of my "answered" prayers came from human intervention. The few I can't explain? I don't know, but they are not enough to convince me that there is a God. Evangelicals see God in the unexplainable, but I all see a question without, so far, an answer.
About Bruce Gerencser
Bruce Gerencser, 61, lives in rural Northwest Ohio with his wife of 40 years. He and his wife have six grown children and twelve grandchildren. Bruce pastored Evangelical churches for twenty-five years in Ohio, Texas, and Michigan. Bruce left the ministry in 2005, and in 2008 he left Christianity. Bruce is now a humanist and an atheist. For more information about Bruce, please read the About page.
Bruce is a local photography business owner, operating Defiance County Photo out of his home. If you live in Northwest Ohio and would like to hire Bruce, please email him.
Thank you for reading this post. Please share your thoughts in the comment section. If you are a first-time commenter, please read the commenting policy before wowing readers with your words. All first-time comments are moderated. If you would like to contact Bruce directly, please use the contact form to do so.
Donations are always appreciated. Donations on a monthly basis can be made through Patreon. One-time donations can be made through PayPal.