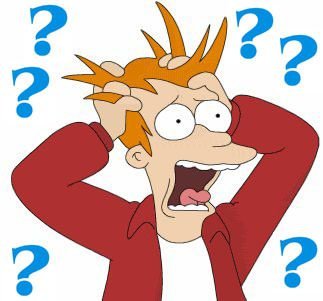 I recently asked readers to submit questions to me they would like me to answer. If you would like to submit a question, please follow the instructions listed here.
Mary asked, "Bruce, How Do You Handle Fear of God's Wrath and Hell?"
Those of us raised in Evangelical and Catholic churches heard countless Sunday school lessons and sermons on God's judgment and wrath and the hell  that awaits those who refuse to repent of their sins and follow after Jesus. From preschool forward, well-meaning adults threatened us with Bible stories about God's judgment and wrath. By the time we reached our teenage years, we had been thoroughly indoctrinated in Christian theology with its beliefs that humans are broken and in need of fixing; that those who refuse to be fixed by Jesus will spend eternity being tortured in a fiery lake of fire and brimstone. Most of us can remember feeling fear and terror when evangelists would warn us of the danger of not believing in Jesus Christ and following the teachings of the Bible. Most of us made numerous professions of faith and faced uncounted struggles over the surety of our salvation. Our pastors would preach on this or that sin — the very sins we were committing! — and fear and dread would fill our hearts. We would wonder, "am I really a Christian?" Every time we took communion we were reminded to examine ourselves and make sure we were in the faith. Not being "in the faith" exposed us to the wrath and judgment of God, our pastors said. God was not one to be trifled with, we were told. The safest thing any of us could do was immerse ourselves in the church and his teachings.
Many people exposed to Fundamentalist Christianity abandon it in their teenage years or when they go off to college. Others, such as myself and many of the readers of this blog, spent decades dutifully and faithfully serving the Christian God. I was part of the Christian church for fifty years, and I pastored Evangelical churches for twenty-five of those years. Every crevice of my mind was saturated with Evangelical belief. The Bible said it is a fearful thing to fall under the hands of the living God, and I certainly feared God. In times of feeling guilt over my "sins" I felt that God was just around the corner waiting to mete out his wrath upon my life and my family. God lurked in the shadows, ready, able, and willing to chastise me for my sins. I may have been saved, but there were days I felt as if I was dangling over the pit of hell, and the only thing that kept me from falling in was God's long-suffering patience.
It should come no surprise then, that people who grow up this way are indoctrinated and conditioned in such a manner that they have a deep reverence and fear of God. He was touted as the creator of all things who holds the entire universe in the palm of his hand. God was not one to be messed with. Yet, despite all of this, many of us left Christianity and embraced atheism, agnosticism, humanism, or some other non-Christian religion. We are so glad to be free from the bondage and chains of our Christian past. You couldn't pay us enough money to return to our religious past. We are free! Thank Loki, we are free, free at last! And yet, despite knowing we are free, many of us find that we are in bondage to our past because of residual thoughts about God's wrath and hell. These thoughts are most often coupled with the question, what if I am wrong?
It's natural for us to have doubts about the rightness of our divorce from Jesus. Our minds are flooded with snippets of sermons we've heard and Bible verses we have read about the existential and eternal danger of unbelief. We remember the stories preachers told us about people who refused to believe that Jesus was the WAY, the TRUTH, and the LIFE. One story sticks in my mind, even to this day. Charles Keen, a graduate of the same college I attended and the pastor for many years of First Baptist Church in Milford, Ohio, told a story about a man he repeatedly witnessed to. One day, the man was standing on a downtown street corner in Cincinnati. Shortly before this, Charles Keen had, yet again, witnessed to this man. As he took a step off of the street corner, the man had a massive coronary and dropped dead right in the street. He had heard the gospel for the last time, Pastor Keen said. And now, he is in hell! Stories such as this made a deep impression upon my life, and even today I remember them. I know that most, if not all, of these stories were lies or exaggerations, but they were told in such a way that caused me never to forget them.
Those of us who are unbelievers rationally know that fear of God's wrath and hell are vestiges from our past; irrational leftovers from our days as followers of Jesus. When people first deconvert, it is not uncommon for them to struggle with fear and doubt. Did I make the right decision? What if the Christian God really is the true and living God? Man, if I'm wrong, I am going to burn forever in hell! If your deconversion was based on an honest examination of the claims Christians make for their religion, God, and the Bible, there is nothing to fear. As time goes on, thoughts of God's wrath and hell will become less and less. It's been ten years since divorce papers were served on Jesus. At first, I had more than a few sleepless nights when I struggled with the ramifications of my unbelief. But as time went along, these struggles became less and less. Now, Evangelical zealots will tell me that my struggles were the Holy Spirit trying to draw me back into the fold. Just remember, the Spirit of God will not always strive with man, these zealots say. There's coming a day when God will stop talking to you and when that happens you have committed the unpardonable sin, crossing a line of no return. You have become the reprobate of Romans 1 and 2. Such warnings and threats no longer work with me. Once the Bible lost its authority over me, the spell was broken. Once I realized that the Bible was not what Christians claim it is and that their God was a myth, Jesus' hold on me was forever severed. Once I was disconnected from the Borg collective, my mind was free to wander and roam the wonders of human knowledge and existence. Once I successfully scaled the walls of the box and fell over the side, I was free of the clutches of Evangelical Christianity. (See The Danger of Being in a Box and Why it Makes Sense When You are in it  and What I Found When I Left the Box.) All that's left is my KJV Oxford preaching Bible on the shelf. Well that, and a passel of regrets.
It has been ages since I have had a thought about God's wrath or hell. As a sixty-one-year-old man who daily battles chronic illness and unrelenting pain, I do have thoughts about death, but not in a religious context. My thoughts tend to focus on the brevity of life and human existence. I have thoughts about going to sleep one night and never waking up; the loss of family and friends and all the things that matter to me. My thoughts are about how much more I wish I had accomplished and how much of my life I wasted chasing after a nonexistent God and hallucinatory eternal life. No one can reach my age without a few regrets. Nothing I can do about them except turn them into blog posts. The past has nothing for me, but today, tomorrow, and next year, if fate allows, are everything — the land of hope and promise. I choose to focus on seven things: my relationship with my wife, my children and grandchildren, my friends, my photography, this blog, and eating good food — in that order. I have no time for thoughts of a Bronze Age God's wrath. I have no time for thoughts of a mythical heaven or hell. And when, on those rare moments in the dark of night when I have a stray thought about how much the Christian God is pissed off at me and how he is going to make me pay in hell, all I can do is chuckle and remind myself that such thoughts are residuals of a life I have long left behind; no different from thoughts of an old girlfriend I dated in high school or a car I once owned. I know my mind is filled with all sorts of clutter and detritus, and, at times, this junk might make a passing appearance in my thoughts. Nothing to worry about.
If you have similar feelings, just laugh, and then utter an atheistic prayer of gratefulness and thankfulness; grateful that you are no longer in bondage and thankful that your mind is no longer in shackles. Ponder how good you have it. Billions of people are enslaved by religion, yet you are free. Free! Free to wander the path wherever it leads. Free to love whomever you want to love. I can think of no better life than one built upon the humanistic ideal. Focusing on the awesomeness of the life you now have can and will drive fear of God's wrath and hell away. Live long enough, and your religious past will become a distant memory.
About Bruce Gerencser
Bruce Gerencser, 61, lives in rural Northwest Ohio with his wife of 40 years. He and his wife have six grown children and twelve grandchildren. Bruce pastored Evangelical churches for twenty-five years in Ohio, Texas, and Michigan. Bruce left the ministry in 2005, and in 2008 he left Christianity. Bruce is now a humanist and an atheist. For more information about Bruce, please read the About page.
Bruce is a local photography business owner, operating Defiance County Photo out of his home. If you live in Northwest Ohio and would like to hire Bruce, please email him.
Thank you for reading this post. Please share your thoughts in the comment section. If you are a first-time commenter, please read the commenting policy before wowing readers with your words. All first-time comments are moderated. If you would like to contact Bruce directly, please use the contact form to do so.
Donations are always appreciated. Donations on a monthly basis can be made through Patreon. One-time donations can be made through PayPal.