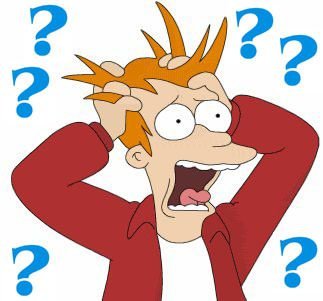 I recently asked readers to submit questions to me they would like me to answer. If you would like to submit a question, please follow the instructions listed here.
ObstacleChick asked, "Did You Understand the Trinity?" OC also asked, "If God the Father is an incorporeal spirit, what's the need for another incorporeal spirit, the Holy Spirit/Ghost?
Most Christians are Trinitarians, believing that God is three persons in one, each equal with the other. Some Christian sects — deemed heretics by Trinitarians — believe, as God's chosen people, the Jews, do, that God is one. Battles have historically been fought and continue to be fought over Trinitarianism, but most Christians believe the God they worship consists of God, the Father, God, the Son, and God, the Holy Spirit. Ask them to explain their belief, most Christians will give you a blank look and say, it's a mystery.  The reason for this is that nowhere in the Bible does it say that God is a triune being. In fact, outside of 1 John 5:7: For there are three that bear record in heaven, the Father, the Word, and the Holy Ghost: and these three are one, there is not one verse in the Bible about the Trinity (and 1 John 5:7 is considered by many scholars to be a scribal addition to the text). Bart Ehrman says of the text:
As it turns out, the three passages are handled differently. The first, the affirmation of the doctrine of the Trinity (1 John 5:7-8), is not in any of our most ancient manuscripts at all. It shows up in one manuscript of the fourteenth century, one of the fifteenth, another of the sixteenth, and finally one of the eighteenth. Yes, that's right, the eighteenth. Scribes were producing manuscripts long after the invention of printing (just as my students today take notes with pen and paper, even though they all own laptops). It can be found in the margins of four other, equally late, manuscripts, as a possible variant reading. The result, though, is that no one except the most avid fundamentalist thinks that the verses have any claim to belong to the "original" text of the New Testament.
ObstacleChick asks if, as a pastor, I understood the doctrine of the Trinity? Of course not. No Evangelical pastor truly understands the doctrine. It's a mystery, pastors tell congregants, but true nonetheless. That's one answer, but I can think of another one: Christians actually worship three Gods; thus they are polytheists (or henotheists), and not monotheists.  Maintaining Trinitarianism requires all sorts of Bible gymnastics. Pull a verse from this book and a verse from another book, and there ya have it, God is triune being. Evangelicals will object to my characterization here, but none will dare to argue otherwise because outside of a stream of disconnected proof texts, there's no Biblical proof for the notion that the Christian God is a triune being.
In closing, consider 1 Corinthians 15: 24-28:
Then cometh the end, when he [Jesus, the son] shall have delivered up the kingdom to God, even the Father; when he shall have put down all rule and all authority and power. For he must reign, till he hath put all enemies under his feet. The last enemy that shall be destroyed is death. For he hath put all things under his feet. But when he saith all things are put under him, it is manifest that he is excepted, which did put all things under him. And when all things shall be subdued unto him, then shall the Son also himself be subject unto him that put all things under him, that God may be all in all.
If Jesus, the Son is equal in power and substance to God, the Father and God, the Holy Spirit, why then does he subject himself in an inferior way to the Father? Perhaps Jesus was a created being; that there was a time when he did not exist; that God, the Father created him (much like Satan) so he could come to earth and show humans through violence that God had a wonderful plan for their lives, and now that it is MISSION ACCOMPLISHED, Jesus, the man, the myth, and the legend is no longer needed.
Evangelicals would have you believe the Bible narrative is a cohesive, perfect masterpiece. It is, however, a hopelessly contradictory book, and while Trinitarianism can be inferred from its pages, so can polytheism and henotheism. In this sense, the Bible is a book that just keeps on giving, endless in its fanciful doctrines stories. ObstacleChick's second question only illustrates this point. If God, the Father is a spirit, when then is there a need for God, the Holy Spirit? Seems like a waste of a God to me.
About Bruce Gerencser
Bruce Gerencser, 61, lives in rural Northwest Ohio with his wife of 40 years. He and his wife have six grown children and twelve grandchildren. Bruce pastored Evangelical churches for twenty-five years in Ohio, Texas, and Michigan. Bruce left the ministry in 2005, and in 2008 he left Christianity. Bruce is now a humanist and an atheist. For more information about Bruce, please read the About page.
Bruce is a local photography business owner, operating Defiance County Photo out of his home. If you live in Northwest Ohio and would like to hire Bruce, please email him.
Thank you for reading this post. Please share your thoughts in the comment section. If you are a first-time commenter, please read the commenting policy before wowing readers with your words. All first-time comments are moderated. If you would like to contact Bruce directly, please use the contact form to do so.
Donations are always appreciated. Donations on a monthly basis can be made through Patreon. One-time donations can be made through PayPal.