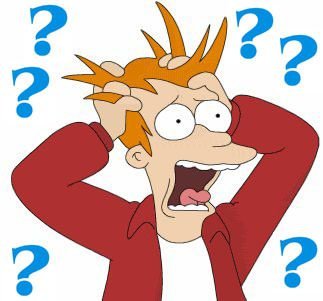 I recently asked readers to submit questions to me they would like me to answer. If you would like to submit a question, please follow the instructions listed here.
ObstacleChick asked, "What did you learn about the Bible as a college student?" Specifically, ObstacleChick wants to knows what I was taught about the origin of the Bible, the existence of "other" texts, and why the Apocrypha was excluded from the Protestant Bible. ObstacleChick also asked what I taught congregants about these things.
Most Evangelicals believe the Bible is the inspired, inerrant, infallible Word of God. The college I attended. Midwestern Baptist College in Pontiac, Michigan, believed the Bible was a divinely written, supernatural, one-of-a-kind book; a text by which all things were to be measured. My professors took one of two approaches to how the Bible came to be:
God dictated the exact words of the Bible to its authors.
God used fallible humans, with their cultures and experiences, to write the Bible, and supernaturally, through the Holy Spirit, made sure that what they wrote was exactly what he intended for them to write. (2 Peter 1:21)
Of course, appeals were made to the Bible itself to "prove" that the Bible was indeed what my professors claimed it was. In other words, the Bible was a supernatural book because it said it was; the Bible was inerrant because it said it was. There were no errors, mistakes, or contradictions in the Bible because its author, God, is incapable of making mistakes.
These presuppositions were laws that students were expected to obey without question. Questioning the nature of the Bible brought swift, certain expulsion. Midwestern was also King James-only and it only used certain Greek texts in its Greek classes. The premise upon which every class was taught was the belief that the Bible was inspired, inerrant, and infallible.
I can't remember a time when one of my professors talked about non-canonical texts or variants. Many of my classes were little more than glorified Sunday school classes, a common problem found in Evangelical colleges to this day. The goal was teach minsters-in-training how to properly preach and teach the Bible. The Bible, then, was viewed a book of divine knowledge, an instruction manual for life.
The IFB church movement is inherently and proudly anti-Catholic. To many IFB preachers, the Catholic church is the great whore of Babylon described in Revelation 17; a false religion that will one day be used to by the Antichrist to control the masses. Thus, the Apocrypha was rejected because of its inclusion in the Catholic Bible. It was not until much later that I learned the 1611 version of the King James Bible included the Apocrypha and that the men who put together what is now the Bible were Catholics. Facts that didn't fit the approved narrative were ignored or banned.
Most of the students at Midwestern came from IFB churches that had similar beliefs as those of the college. Thus, college classes reinforced beliefs students brought with them from home. The New International Version (NIV) came out in 1978, and students were not allowed to have a copy of it in their possession. Midwestern was a King James school — no corrupt, Satanic Bibles allowed. I remember having a discussion with the Greek professor's son who was home on break from Baptist Bible College in Springfield, Missouri. He had a brand spanking new copy of the NIV. I remember thinking of how "liberal" he was and that if word got out about his use of the NIV it could cost his father his job. By the next academic year, the Greek professor was gone. Rumor had it he was dismissed because he refused to toe the party line on the King James Bible. (Keep in mind the Greek professor was Fundamentalist in every other way — and still is today — but his refusal to use only the King James Version of the Bible branded him as a heretic.)
I carried the aforementioned beliefs into the ministry, and I wouldn't question them for many years. I expected congregants to embrace without question the belief that the Bible was a God-inspired, inerrant, infallible text. At the churches I pastored, we were people of the BOOK! Questions and doubts were viewed as tools used by Satan to lead Christians astray and to render churches powerless. Alleged contradictions were "explained" and those that couldn't be were relegated to the land of Trust God. He never makes mistakes.
It wasn't until the late 1990s that I came to see that what I had been taught about the history and nature of the Bible was a lie; that all translations had errors, mistakes, and contradictions; that there were no such things as inerrant manuscripts. My exposure to higher textual criticism forced me to conclude that the Bible was very much a man-made book; a fallible book used by God to convey truth. I believed then that God could use human means to convey his truth, even if the Bible itself was fallible.
As far as the churches I pastored were concerned, I never said anything from the pulpit that would cause people to doubt that the Bible was the Word of God. Towards the end of my time in the ministry, I would mention variants in the Greek texts and why some Biblical texts might not say what we Christians have traditionally thought they said. No one seemed to have a problem with these admissions. As is often the case in Evangelical churches, congregants trusted me. They believed that whatever I told them from the pulpit was the Truth. Of course, the truth I was preaching was shaped and molded by my presuppositions about the Bible. Telling congregants the REAL truth would have resulted in conflict and loss of faith. Can't have that! Remember, most people attend church so they can feel affirmed, so they can have their felt needs met. No one wants a pastor who casts doubt on the Bible and its teachings. Congregants want cheerleaders, not truth tellers.
About Bruce Gerencser
Bruce Gerencser, 61, lives in rural Northwest Ohio with his wife of 40 years. He and his wife have six grown children and twelve grandchildren. Bruce pastored Evangelical churches for twenty-five years in Ohio, Texas, and Michigan. Bruce left the ministry in 2005, and in 2008 he left Christianity. Bruce is now a humanist and an atheist. For more information about Bruce, please read the About page.
Bruce is a local photography business owner, operating Defiance County Photo out of his home. If you live in Northwest Ohio and would like to hire Bruce, please email him.
Thank you for reading this post. Please share your thoughts in the comment section. If you are a first-time commenter, please read the commenting policy before wowing readers with your words. All first-time comments are moderated. If you would like to contact Bruce directly, please use the contact form to do so.
Donations are always appreciated. Donations on a monthly basis can be made through Patreon. One-time donations can be made through PayPal.