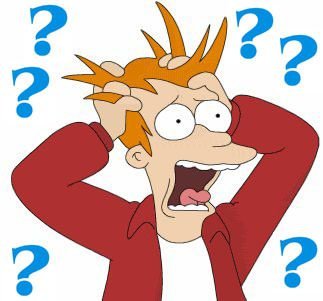 I recently asked readers to submit questions to me they would like me to answer. If you would like to submit a question, please follow the instructions listed here.
Konnie asked, "Bruce, have you heard of The Clergy Project?"
I am quite familiar with The Clergy Project. My writing is occasionally posted on Rational Doubt: With Voices From The Clergy Project. This blog is listed on the Resources page for The Project.  Established in 2011, The Clergy Project exists to provide help and support to men and women who are unbelieving clergy. Many of these clerics are still active pastoring congregations or involved in other church-related work. The Clergy Project provides a safe, secure place for unbelieving pastors to talk with fellow unbelieving clergy — both those who are still pastoring and those who have successfully exited the ministry.
I deconverted in 2008, and from the start was an out-of-the-closet ex-Evangelical-pastor-turned-atheist. When The Clergy Project was ramping up, I was asked to help with interviewing prospective members. I have also sent a number of unbelieving clergy to The Project. While I am still a member of the Project, due to time constraints, I am not involved in its day-to-day machinations. I fully support their work.
Konnie also asked, "Bruce do you listen to any atheist podcasts or read atheist blogs?"
I listen to very few podcasts. I simply do not have the time to do so. On occasion, I will listen to the Freethought Radio podcast. I do follow and read more than one hundred agnostic/atheist/humanist blogs. I also follow and read more than two hundred Christian/Evangelical blogs. Of course, I do not read every post on every site. I use an RSS reader to organize and read the blogs I follow. Several times a day, I scroll through the post titles and read those which sound interesting. This allows me to keep up with what is going on in both the atheist and Evangelical communities.
About Bruce Gerencser
Bruce Gerencser, 61, lives in rural Northwest Ohio with his wife of 40 years. He and his wife have six grown children and twelve grandchildren. Bruce pastored Evangelical churches for twenty-five years in Ohio, Texas, and Michigan. Bruce left the ministry in 2005, and in 2008 he left Christianity. Bruce is now a humanist and an atheist. For more information about Bruce, please read the About page.
Bruce is a local photography business owner, operating Defiance County Photo out of his home. If you live in Northwest Ohio and would like to hire Bruce, please email him.
Thank you for reading this post. Please share your thoughts in the comment section. If you are a first-time commenter, please read the commenting policy before wowing readers with your words. All first-time comments are moderated. If you would like to contact Bruce directly, please use the contact form to do so.
Donations are always appreciated. Donations on a monthly basis can be made through Patreon. One-time donations can be made through PayPal.