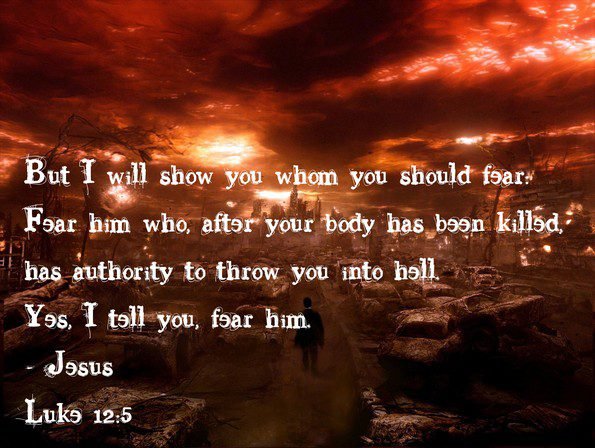 Several times a month, I get emails from Evangelicals who want to let me know that they are not like "other" Evangelicals. They want me to know that there are Evangelicals who are nice, polite, decent, kind, and respectful people. That's great, their mothers taught them well. However, these "nice" Evangelicals aren't really as nice as they would have me believe. They desperately want to be viewed in a good light, thinking if I just knew that there are "nice" Evangelicals, I would fall on my knees and call to Jesus to save me. As if my entire deconversion hangs on how I was treated while I was an Evangelical pastor.
When I am feeling up to it, I respond to the "nice" Evangelical's email with a few questions. Questions like:
Do you believe that humans are inherently "sinful"; that humans are broken and in need of fixing?
Do you think believing in Jesus is the only way for people to have their sins forgiven?
Do you believe there is one true God, and that all other deities are false?
Do you believe the Bible is an inspired, inerrant, infallible text?
Do you believe that a person must be saved/born again/become a follower of Jesus to go to Heaven when he dies?
Do you believe that a person who is not saved/born again/a follower of Jesus goes to Hell when he dies?
The answers to these questions will quickly reveal that the "nice" Evangelical is no different from Fred Phelps, Pat Robertson, Steven Anderson, Jack Hyles, Jack Schaap, Bob Gray, Sr., Bryan Fischer, James Dobson, or Franklin Graham. The "nice" Evangelical and the nasty/hateful Evangelical, both share the same beliefs. The former comes in a nicer, more pleasing package, but inside the package are the same abhorrent, vile beliefs.
Sometimes, a "nice" Evangelical will be coy about his beliefs. When pressed on the question of God torturing non-Christians in Hell/Lake of Fire for eternity, he often replies that he leaves such things up to God. A "nice" Evangelical want me to know that he doesn't judge, he just unconditionally l-o-v-e-s others. However, if he believes the Bible is the inspired, inerrant Word of God, then he already knows what God says on the matter. Fact: non-Christians will go to Hell when they die. Fact: atheists, agnostics, secularists, and humanists will go to Hell when they die. Fact: most of the readers of this blog will go to Hell when they die. Fact: most of my Facebook friends will go to Hell when they die. Fact: most of my Twitter followers will go to Hell when they die. Fact: and, to make it quite personal, Bruce and Polly Gerencser and most of their children will go to Hell when they die.
The "nice" Evangelical, if he is truly a Bible-believing, Jesus-loving Evangelical, is boxed in by his beliefs. There is one God — the Christian God; one way of salvation — Jesus; and Hell awaits all of those who reject him. This is why I respect someone like the late Fred Phelps more than I do a "nice" Evangelical. Phelps just tells non-Christians how it is. He makes no effort to hide his beliefs. The forwardness of such Evangelicals allows me to know exactly where I stand with them. No need for us to play the pretend-friend game or make nice with each other.
Sometimes, "nice" Evangelicals will take a psychological approach. They view me as one who has been wounded by the nasty, hateful, judgmental Evangelicals. They read a few of my blog posts and determine that I have been hurt in some way, and that this is the reason I am not a Christian. In their minds, they think if they are just really, really, really nice to me that I will be overwhelmed by their niceness and fall in love with Jesus all over again. Since "nice" Evangelicals think Jesus is w-o-n-d-e-r-f-u-l, they can't imagine someone NOT wanting to become a follower of Awesome Jesus. A "nice" Evangelical sees Jesus patiently knocking on the door of my heart, pleading for me to let him in. Isn't this the same Jesus who says that if I DON'T open the door, he is going to torture me for eternity in a lake that burns with fire and brimstone, a place where the worm dieth not? Isn't this the same Jesus who will fit me with a special body after death so that no matter how severely he tortures me I can never die?
While there is certainly a truckload of harm and hurt in my Evangelical past, the reason I am not a Christian is because I do not believe the central claims of Christianity to be true. I don't believe the Bible is an inspired, inerrant text. I don't believe Jesus was God, virgin-born, a miracle worker, or resurrected from the dead. I don't believe God created the world, nor do I believe in "sin." Simply put, I reject everything one must believe to be a Christian. No matter how "nice" an Evangelical is to me, I do not buy what he is selling. Salvation requires faith, a faith I do not and will not have.
Look, I am glad that many Evangelicals are nice people. I am glad they treat me and others like me with kindness, decency, and respect. Their behavior certainly makes the world a better place. That said, I suspect their behavior is a reflection of their tribal training and culture more than it is their Evangelical beliefs. I am glad someone taught them to be decent, thoughtful people. I do, however, wish they would stop wasting their time by trying to "nice" me to Jesus. I have no interest in Jesus, and I think their time would be better spent teaching Evangelicals how to behave in public. As blog comments, news articles, blogs, social media,  and personal emails show, there are a lot of Evangelicals who don't the first thing about the fruit of the Spirit: love, joy, peace, longsuffering, gentleness, goodness, faith, meekness, and temperance. Instead of trying to save people who don't want to be saved, "nice" Evangelicals should spend their time getting fellow Evangelicals saved.
Bruce Gerencser, 66, lives in rural Northwest Ohio with his wife of 45 years. He and his wife have six grown children and thirteen grandchildren. Bruce pastored Evangelical churches for twenty-five years in Ohio, Texas, and Michigan. Bruce left the ministry in 2005, and in 2008 he left Christianity. Bruce is now a humanist and an atheist.
Connect with me on social media:
Your comments are welcome and appreciated. All first-time comments are moderated. Please read the commenting rules before commenting.
You can email Bruce via the Contact Form.