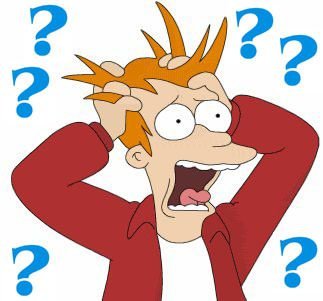 I put out the call to readers, asking them for questions they would like me to answer. If you have a question, please leave it here or email me. All questions will be answered in the order in which they are received.
This is a follow-up question from the post Questions: Bruce, What Bible Do Evangelicals in Non-English- Speaking Countries Use?
I grew in the Independent Fundamentalist Baptist (IFB) church movement in the 1960s and 1970s. I attended an IFB college in the mid-1970s. I married an IFB pastor's daughter. After leaving college in the spring of 1979, we moved to Bryan, Ohio. I became the assistant pastor of an IFB church in nearby Montpelier. I later helped my father-in-law start an IFB church in Buckeye Lake, Ohio. From there, I spent eleven years pastoring an IFB church in Mt. Perry, Ohio. It was six years into my tenure at Somerset Baptist Church before I used any other Bible but the King James Version (KJV). For thirty-two years, I believed the King James Bible was the inspired, inerrant, infallible Word of God. I read the KJV, studied the KJV, and preached from the KJV. Only the KJV was used in the churches I pastored. No sermon from other than the KJV was preached from the pulpits of the churches I pastored.
I believed that there were no errors, mistakes, or contradictions in the KJV. I also believed the 1611 and 1769 editions of KJV were virtually identical; that the only differences between the two were corrections of typographical errors. Then, in 1989, I stumbled upon a list of word differences between 1611 and 1769. These differences were far more than typographical error corrections. OMG, there were word changes, meaning that my belief that the 1611 KJV was inerrant was untrue. Further study led me to conclude that the KJV was not inspired, inerrant, or infallible, and neither was any other Bible translation. For the next eight or so years, I believed the KJV was faithful and reliable; that it was the preferred Bible for English-speaking people.
In the late 1990s, I preached my first sermon from a non-KJV Bible, the New American Standard Bible (NASB). In 2001, I started exclusively preaching from the English Standard Version (ESV). I was still using the ESV when I preached my last sermon in 2005. I believed the ESV was a reliable translation, but not inspired, inerrant, or infallible. God inspired the original manuscripts, but not any Bible translation.
After I left the ministry in 2008, I started reading THE MESSAGE for my daily devotionals. For the first time in my life, the Bible spoke to me in my own language — the everyday language of commoners. I still used the KJV and ESV (and other translations) in my studies, but I found THE MESSAGE a delight to read.
Today, the only Bible in our home is my KJV preaching Bible — an artifact from a life lived long ago. I also use the E-Sword software program to look up specific verses when writing posts for this blog. Every atheist should have E-Sword installed on their computers, smartphones, or tablets.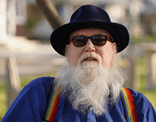 Bruce Gerencser, 65, lives in rural Northwest Ohio with his wife of 44 years. He and his wife have six grown children and thirteen grandchildren. Bruce pastored Evangelical churches for twenty-five years in Ohio, Texas, and Michigan. Bruce left the ministry in 2005, and in 2008 he left Christianity. Bruce is now a humanist and an atheist.
Connect with me on social media:
You can email Bruce via the Contact Form.
Your comments are welcome and appreciated. All first-time comments are moderated. Please read the commenting rules before commenting.