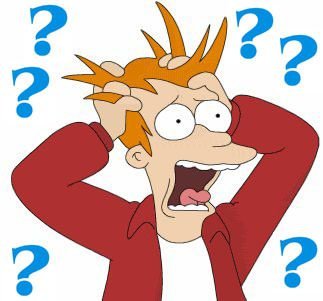 I put out the call to readers, asking them for questions they would like me to answer. If you have a question, please leave it here or email me. All questions will be answered in the order in which they are received.
Michael asked:
Based on your deep learning and long experience, what do you see as the primary obstacle(s) in a marriage involving an evangelical (who came to the faith well after marrying) and an atheist/agnostic? And, given the scriptural warnings against such a union, how would you evaluate the chances for such a union to succeed? Thank you.
How often have you heard the statement "opposites attract"? Polly and I are very different from one another. She was a wallflower when we met, while I was, on the other hand, outgoing and talkative. Forty-three years later, Polly is still quiet and reserved, while I am, well, not that. 🙂 Over the years, an interesting thing has happened. Polly and I each developed hobbies and likes different from those of the other. But, we also developed hobbies and likes we share.
Both of us were Independent Fundamentalist Baptist Christians when we married. Twenty-nine years later, we walked hand-in-hand out of the doors of the Ney United Methodist Church, never to return. Today, I am an out-and-proud (and vocal) atheist. Polly is an agnostic who rarely talks about her unbelief. I can say this: her dislike of organized religion is much stronger than mine. I know, I know, hard to believe, but it's true. I may be the outspoken atheist, but if I ever said to Polly, "let's go to church today," she would blister the paint off walls with curse words her IFB mother has never heard her say. 🙂
Our marriage has survived all these years because I am awesome. Or maybe I am delusional. 🙂 That was a joke, by the way. We share many common goals and ideals. We enjoy one another's company. Our politics and religious views are similar. But, ultimately, it is the things we hold in common that are the glue that keeps our marriage together.
It is commonality, not differences, that typically attract one person to the other. This is why I recommend that people marry men or women who hold similar values, morals, and beliefs. Sure, all of us know couples with disparate values, morals, and beliefs who have been married for years. Such couples find a way to make things work. However, we also know numerous couples who divorced over dissimilar values, morals, and beliefs. No couple wants to spend their days arguing about politics, religion, or any of the other things that people argue about. And no couple wants to compartmentalize their lives, unable to talk with their spouse about certain things. (I deliberately paint with a broad brush. I know there are exceptions to the rule.)
I would never, ever recommend that an atheist marry an Evangelical Christian. The risk of conflict is too great. I am not suggesting that an atheist should never marry someone religious. It depends on the religion, how devout the person is, and the likelihood the person will become more religious over time. I know atheists who are married to mainline Christians. Their marriages seem to be successful and happy. Typically, the mainline Christian spouse is a universalist, so there are no worries about threats of Hell or evangelization. I have had two atheist friends die over the past two years. Both of my friends were outspoken atheists. What did their Evangelical families do after they died (one person was married, the other was not)? They ignored their final wishes and had funeral services for both of them. I have no doubt my friends were screaming and rolling over in their graves.
What about marriages where one spouse becomes an atheist or an Evangelical years later? Can such marriages "survive"? The short answer is yes. I know that some of the readers of this blog are in "mixed" marriages. They entered marriage equally yoked together as followers of Jesus. Then, years later, one of them lost their faith and deconverted. Some of the people I am talking about are "secret" atheists. Many of them even attend church on Sundays with their spouses and children.
That said, I have corresponded with numerous atheists who were/are married to Evangelical Christians. Unfortunately, it is not uncommon for me to receive another email from them months or years later that says they have either separated or divorced. They either found they couldn't make their mixed marriages work or decided that they didn't want to spend any more time in a relationship where their significant other didn't share their interests, values, and beliefs.
I have written several posts on this subject:
Let me conclude this post by addressing the "Scriptural warning against believers marrying unbelievers." While I don't care one wit about what the Bible says on anything, I do recognize that the Good Book occasionally offers sage advice. In the case of mixed marriages, the advice given in the Bible is generally sound.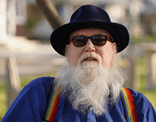 Bruce Gerencser, 64, lives in rural Northwest Ohio with his wife of 43 years. He and his wife have six grown children and thirteen grandchildren. Bruce pastored Evangelical churches for twenty-five years in Ohio, Texas, and Michigan. Bruce left the ministry in 2005, and in 2008 he left Christianity. Bruce is now a humanist and an atheist.
You can email Bruce via the Contact Form.
Your comments are welcome and appreciated. All first-time comments are moderated. Please read the commenting rules before commenting.