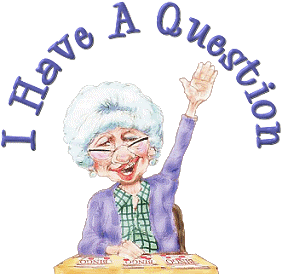 Recently, a reader named Theresa asked:
Would you please discuss, or please point me to where you discuss, how you dealt/deal with your emotions and conflicts as you were deconverting? My life has been much tamer than yours, yet it's revolved in a HUGE part around church and faith and belief, and so on.

I've been questioning for awhile, but 2019 was an especially bad year, including three huge shakeups in my life, greatly impacting my Christian relationships. It's all a really long story, one I'm not comfortable sharing with strangers.

I feel sometimes like I'm walking a tightrope, trying to balance or wondering if I should do something now to prepare for the future. For example, I am expected to take over my Mom's special needs adults class when she passes – not for years yet, hopefully. I love the members, we're all family – but it will be my chance to cut ties with the church and run.

So much of life now is like this. I don't have clarity or guidance; and everyone I know wants me to remain as I am. I've been a Christian for 45 years +, and taught in one capacity or another for most of that, up until 2019, one of the blindsiding betrayals I went through. I have felt pulls elsewhere as I was growing up, but squashed them, and sometimes I wonder …

I just don't know how to handle things sometimes. I've been in limbo for quite awhile, spiritually and otherwise, and it doesn't feel good or right to feel this way this much anymore.
Specifically, Theresa asked:
How [did] you dealt/deal with your emotions and conflicts as you were deconverting?
Theresa has been involved with Christianity for over forty-five years. She's has a lifetime of church experiences and friendships. Based on her comment, Theresa is not a passive or cultural Christian. She's actively involved in her church; a teacher for decades. It's evident, at least to me, that she deeply cares about her church family, including her mother who attends the same church. Yet, she has serious doubts and questions about Christianity and is considering an exit from her church. Internally debating these issues has caused psychological angst, leading to emotional unrest.
For those of us who were lifelong followers of Jesus before we deconverted, Theresa's story has a familiar feel. I was part of the Evangelical church for fifty years, and a pastor for twenty-five years. Much like Theresa, I was deeply immersed in the machinations of the church. I deeply loved God, the ministry, and the people I pastored. I fully expected to spend my entire life preaching the gospel, saving souls, and ministering to both the saved and the lost. My exit story was one where I would be preaching, and as I was emphasizing the certainty of death, drop dead in the pulpit. Talk about a powerful sermon illustration. 🙂 Alas, my faith died before I did. On the last Sunday in November 2008, I walked out of the doors of the Ney United Methodist Church, never to return. Several months later, I sent out my infamous letter, Dear Family, Friends, and Former Parishioners, declaring that I was no longer a Christian.
For the longest time, wanting to fend off people saying I left Christianity due to some sort of "hurt," I focused on the intellectual reasons I deconverted. I left Christianity because I no longer believed its central claims about Jesus and the Bible. While I could have continued to play the game, I have never been willing to "fake it until you make it." When I concluded that Christianity was built upon a foundation of untruths, I felt duty bound to share my story. This, of course, led to the birth of this blog.
Over the years, I have tried to share not only the intellectual reasons I deconverted, but also the psychological struggles I've experienced, even to this day. Think about being married for fifty years, having children and grandchildren, and building a life together with your significant other. Yet, you began to have doubts about your relationship and the prospect of your future together. You sat down and made a list of things you liked and disliked about your spouse and reasons why you should stay or go. You weighed all the intellectual reasons for staying or leaving, concluding that it was time for you to end your marriage. You spent countless hours wrestling with your emotions, weeping over what divorce would cause not only to yourself but also to your spouse. Despite your psychological travails, you knew intellectually that divorce was the right thing to do. And so you walked away. While you are now "free," you still struggle with thoughts about the past. "Did I make the right decision?" "OMG, what have I done?" "Now what?"
So it is for people who were married to Jesus, the church, and the ministry for years. We rightly concluded that Christianity could not withstand rational, intellectual challenge, so we decided to divorce. What we are left with, then, is the psychological baggage that comes with making such a momentous decision. And don't let anyone tell you differently. Walking away from Christianity is hard (and painful), at least it was for me. Deconverting was, by far, the hardest decision I have ever made in my sixty-five years of life. My whole life changed overnight, including my relationships with my wife and our six children. In short order, I lost everything that was foundational to my life, including lifelong friends. I was forced, at the age of fifty, to begin anew.
Through this process, I have faced a plethora of psychological struggles. So much so that I have been seeing a secular counselor for over a decade. Counseling has been an essential part of the healing process for me. Evangelicalism caused me harm, both physically and emotionally. Worse yet, I struggle with the fact that not only was I a victim, but I was also a victimizer. I materially caused harm to my wife, children, and the people who lovingly called me "preacher."
Theresa's journey is her own. I have always been careful to not set myself up as an example of the path to follow. Each of us must weigh our beliefs carefully and decide accordingly. Not every road leads to atheism. Some people find resting places where they are able to hang on to some sort of religious faith. Others cannot. I encourage people to meet truth in the middle of the road. Don't back up or try to go around truth. Do your homework. Read lots of books. Make sure you intellectually know WHY you no longer believe.
Once the intellectual reasons for deconverting are resolved, there's still psychological baggage to deal with. It's much harder to reason away feelings. The question that must be asked and answered is this: why do I have these feelings? Typically, fear is the primary reason for emotional turmoil. "What if I am wrong?" Fear of offending God or going to Hell lurks in the shadows. Pressure from pastors, family members, and fellow church members — who cannot or will not understand and appreciate your journey — only add to your emotional unrest. How, then, should we handle the emotional aspects of deconversion?
First, seek out people who have walked a similar path. This blog primarily exists to help those who have doubts or questions about Christianity or who have walked away from the faith. I have found that telling my story is one of the best ways I can help others.
Second, find a vehicle by which you can express your struggles. Start journaling, or better yet, start blogging. I have found writing to be cathartic, a way for me to work through my questions, doubts, and feelings. I have long encouraged people to write guest posts for this site. Telling your story, even anonymously, can be liberating.
Third, find someone you can confide in. This is not easy, especially when everyone around you still believes. That's why my inbox is always open. I am not a counselor, but I am a good listener. And there are other people on this site who are more than willing to help people along the way. The goal is not to convert people to atheism as much as it is to lend a helping hand to people as they walk their journey through life.
Fourth, I strongly encourage people to seek out help from a competent counselor. Not a religious counselor; not a pastor; a secular counselor trained in cognitive behavioral therapy. Talking to a disinterested third party can be quite helpful as you try to unpack your religious past. Religion can and does cause trauma and harm. People often grossly underestimate the harm caused by their past religious experiences and beliefs. I know I did. It was only recently, ten years in, that my counselor was able to get me to see how much trauma I've had in my life and how that trauma deeply marred and scarred my life and the relationships I have with my family. For the longest time, I believed that trauma was what happened to other people, not me. It wasn't until I made a list of the traumatic experiences in my life that I finally understood some of my psychological struggles.
What advice would you give to Theresa? Please share your thoughtful advice in the comment section.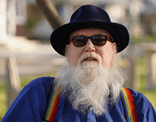 Bruce Gerencser, 65, lives in rural Northwest Ohio with his wife of 44 years. He and his wife have six grown children and thirteen grandchildren. Bruce pastored Evangelical churches for twenty-five years in Ohio, Texas, and Michigan. Bruce left the ministry in 2005, and in 2008 he left Christianity. Bruce is now a humanist and an atheist.
Connect with me on social media:
You can email Bruce via the Contact Form.
Your comments are welcome and appreciated. All first-time comments are moderated. Please read the commenting rules before commenting.