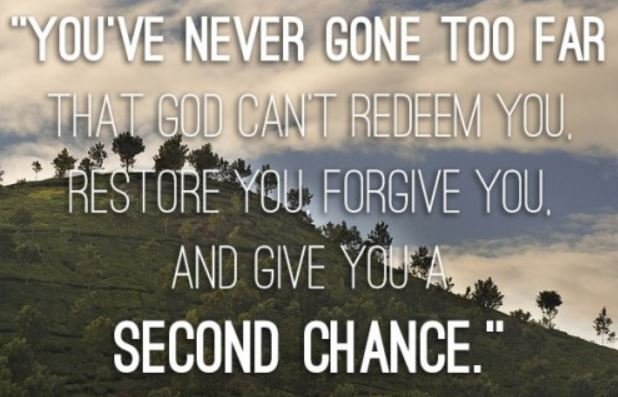 As I wade through the neck-deep filth in the Evangelical gutter gathering information for the Black Collar Crime series, one common event shows up in story after story: when these criminals are on trial or they are being sentenced for their crimes, their pastors are on hand to let everyone know that the predator pastor was a good person who did a bad thing. Often, these testifying pastors tell judges and juries that the criminal's good works outweigh any bad that he might have done; that molesting and raping children or sexually assaulting church members is somehow atoned for by the church member's or ex-pastor's good works. These so-called men of God even go so far as to ask the courts to grant the convicted offender probation, promising that the child molester/rapist has turned over a new leaf and has crossed-his-heart-hope-to-die promised that he will never, ever rape, molest, look at child porn, or take sexual advantage of a woman. Why do pastors seem so willing to be character references for criminals?
First, when a church member or colleague in the ministry is accused and convicted of a sex crime, it makes the church and pastor look bad. Churches and their pastors supposedly set the moral standard for their communities. Yet, here's a fine, upstanding congregant or pastor behaving in ways that make a mockery of Christian morality. So the testifying pastor, by putting a good word in for the criminal, hopes to remediate his church's reputation. Unfortunately, by testifying, what he really says to the community is that he believes there should be a separate standard of punishment for Christian church members and pastors.
Second, many pastors believe "sinning" church members and pastors deserve a second chance. If Jesus forgave them, shouldn't everyone else? Think of all the good Child Molester Bob or Rapist Jack could do in the community if they were given probation. Why, they could travel from church to church telling how God delivered them from sexual deviancy. Isn't God wonderful? Bob says. I stand before you today as a humbled man forgiven by God. I am so grateful that my Lord and Savior Jesus Christ gave me another opportunity to serve him! Later that night, Bob slips into his car and drives the streets looking for another child to molest. God will forgive him, he thinks. Isn't God awesome?
Testifying pastors seem to forget that our justice system is expected to mete out punishment to those convicted of crimes. Why all the pleas for understanding and forgiveness? These same pastors will preach thundering sermons about God's judgment of sinners and their impending doom in Hell, yet when it comes to criminal church members and pastors, it is expected that they be treated as if their crimes were insignificant or worthy of special treatment.
Forgiveness is up to the victims and not the courts. Courts are supposed to weigh facts and evidence and render appropriate judgment. Testifying pastors are callous and tone-deaf when they ask courts to grant convicted congregants and pastors probation or community service. Should not the victims be their primary concern? Yet, in case after case, pastors re-victimize victims with their unwavering love, compassion, and support for rapists, child molesters, and those who use their positions of power to take advantage of others.
Third, some testifying pastors don't believe the crime was as bad as prosecutors made it out to be. Yes, Youth Pastor Jim was thirty and in a position of authority, but come on, the girl was sixteen, Why, she was a-l-m-o-s-t an adult. I wonder if pastors who think this way would do so if it were THEIR daughter Youth Pastor Jim had sex with in his church office? I doubt it.
Fourth, some testifying pastors simply refuse to live in the real world. Surely, there must be some other explanation for Suzie accusing Deacon Joe of molesting her. Deacon Joe is a fine family man, the pastor says. I've known his family for forty years. I assure you that Deacon Bob could never, ever — I mean NEVER — molest his daughter. (Deep down he believes Suzie is possessed by a demon.) Even after the judge says GUILTY! some pastors refuse to believe the truth staring them in the face; that they didn't know this or that pastor or church member as well as they thought they did.
Child molesters and sexual abusers can hide their behavior for decades. It is often only when children become adults that they have the courage to speak about what their father, pastor, youth pastor, deacon, teacher, or Sunday school teacher did to them. Testifying pastors wonder, why didn't they come forward sooner? It sure looks like they did so for the money.  Evidently, such pastors expect children to act like adults, refusing to see that when an authority figure has power over someone, a victim often becomes incapacitated by fear or loss of love from family and church. It's not that they don't want to report what has happened to them — they can't. And often, when victims DO speak up, what happens? They aren't believed or they are accused of being culpable for what happened to them. This is especially the case with churches on the right-wing fringe of Evangelicalism. More than one girl has been forced to stand before her church and "confess" her sins.  Imagine being raped by a church leader, only to be forced to apologize for being such an easy target for the rapist.
I have some advice I would like to give to testifying pastors. SHUT THE HELL UP! Don't testify. Don't be a character reference. Don't talk up the abuser's good works and family. Instead, support the victims and their families. Help them find professional care for their psychological scars. Let the criminal face the just consequences of his behavior. Surely you have not forgotten that the Bible says that a man reaps what he sows. There will be plenty of time for you to minister to your convicted church member or colleague in the ministry. In open court is not the time or place.
Bruce Gerencser, 66, lives in rural Northwest Ohio with his wife of 45 years. He and his wife have six grown children and thirteen grandchildren. Bruce pastored Evangelical churches for twenty-five years in Ohio, Texas, and Michigan. Bruce left the ministry in 2005, and in 2008 he left Christianity. Bruce is now a humanist and an atheist.
Connect with me on social media:
Your comments are welcome and appreciated. All first-time comments are moderated. Please read the commenting rules before commenting.
You can email Bruce via the Contact Form.