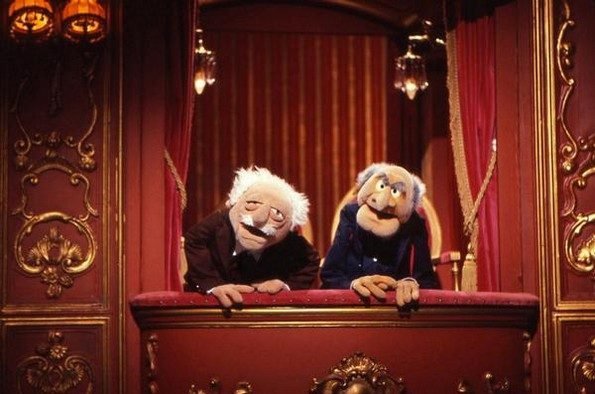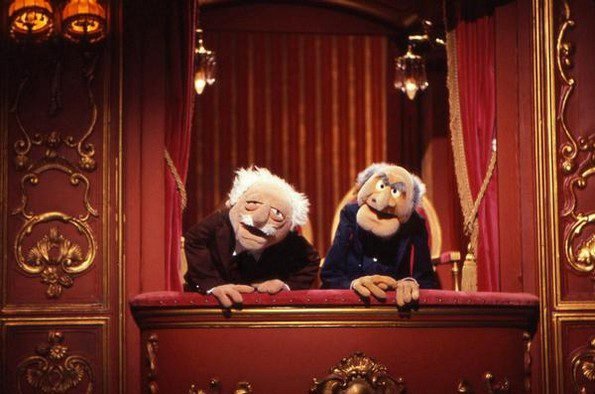 Over the weekend, I received an email from Wesley Horstman — an Independent Fundamentalist Baptist (IFB) Christian. He wants me to know that he thinks I am an asshole. Why? Evidently, he is offended by something I have written about IFB preacher, Bob Gray, Sr.
Posts I Have Written about Bob Gray, Sr
Sounds of Fundamentalism: IFB Pastor Bob Gray, Sr. Says Whites Should Never Marry Blacks
IFB Pastor Bob Gray, Sr. Peddles Lie About New American Standard Bible
One, Two, Three, Repeat After Me: Salvation Bob Gray Style
IFB Pastor Bob Gray, Sr. Pines for the 1950s
The Sounds of Fundamentalism: IFB Pastor Bob Gray, Sr. Makes a Racist "Joke"
IFB Preacher Bob Gray, Sr. Explains How He Excuses Sex Crimes and Adultery
Christians Say the Darnedest Things: IFB Preacher Bob Gray, Sr. Explains Conformity to the World
Bob Gray, Sr. Says He is Not a Legalist and Then Proves He Is
Breaking News: IFB Preacher Bob Gray, Sr. Admits to Driving Church Members
Does IFB Preacher Bob Gray, Sr. Have Dementia?
IFB Pastor Bob Gray Sr. Shows His True Colors
IFB Preacher Bob Gray Says "Buy My Book if You Really Care About Souls"
Other posts that mention Bob Gray, Sr.
Gray pastored the Longview Baptist Temple (now Emmanuel Baptist Church) in Texas for years before handing the family business off to his son. Gray spends his post-Longview days as an evangelist of sorts, preaching at conferences and revivals. Gray, Sr. attended Hyles-Anderson College in Crown Point, Indiana in the 1970s.
Gray, Sr. — the ultimate bean counter — describes his ministerial career this way:
Dr. Bob Gray Sr. has been an ordained Baptist preacher for 43 years and pastored two churches in 33 years. He pastored Faith Baptist Church of Bourbonnais, Illinois (1976-1980), and Longview Baptist Temple of Longview, Texas, (1980-2009).

He pastored for 29 years in Longview, Texas. Under Dr. Gray's leadership LBT had over one million souls come to Christ. Longview Baptist Temple grew from a low of 159 to 2,041 in weekly attendance under his ministry. The church gave 9.3 million dollars to missions and gave $ 325,000 to help the poor in the Ark-La-Tex area in those 29 years. The church averaged 2,041 the last year of his pastorate in 2008. The church baptized 4,046 converts in the same year. Dr. Gray had 99 baptisms from his personal soul winning in 2013.

Dr. Gray attended Michigan State University from 1963 to 1967. He worked for General Motors for seven years as an accountant for the Fisher Body Division in Kalamazoo, Michigan. He was ordained and licensed for the ministry in 1972. He attended Hyles-Anderson College in Crown Point, Indiana, where he graduated Summa Cum Laude in 1976. During Bible College he was listed in "Who's Who in American Colleges and Universities." He also served on the staff of Hyles-Anderson College. Dr. Gray received Honorary Doctorate degrees from Hyles-Anderson College, Tri-State College, and Texas Baptist College.

….

Dr. Gray has written 34 books with "JACK HYLES-The Communicator" and "TRIAL BY FIRE" being the two most resent books to be published.  "WHEN PRINCIPLE WAS KING" and "PARENTING SKILLS" are the top two sellers.  He is the founder of SOLVE CHURCH PROBLEMS ministry and INDEPENDENTBAPTIST.COM. He has preached in every state of the union with the lone exception being North Dakota and 17 foreign countries. He is a conference speaker and local church consultant having flown over 6 million air miles.
Gray, Sr. is an acolyte of the late Jack Hyles and a defender of all things IFB. He is known for supporting sexual predators and abusers such as David Hyles. Gray Sr. has been repeatedly called out for his unseemly — dare I say sinful — devotion to the Hyles family and his single-minded defense of anything and everything these men did and do, including sex crimes. (Please see a list of posts about Jack Hyles and David Hyles.)
Now that you know who Bob Gray, Sr. is, let me respond to Wesley Horstman's email. All spelling, grammar, and punctuation in the original.
I am a born again Christian at fifty eight years of age, at a little Baptist Church in the little town of Altona Illinois. Fifty some year's on I am going to Church tomorrow to hear a guest speaker, Dr. Bob Gray, at my Church, Bible Baptist Church in P.D.C. Wi.
Horstman attends Bible Baptist Church in Prairie du Chien, Wisconsin. Pastored by Andy Doll, Bible Baptist is an IFB congregation. Here's how the church describes itself:
We are a Bible-believing, KJV only, salvation-through-faith, church that loves and welcomes everyone.  We hope you'll come by and see what an active and growing church Bible Baptist Church is.  From potlucks, special church functions, youth activities, open gym for basketball and volleyball, and so much more we are all about living right and following what the Bible says.
Horstman must have missed the memo about loving and welcoming everyone.
A few moments ago I googled Pastor Gray and came upon your site.
Horstman should consider himself blessed. "God" sent him to this site for information about Bob Gray, Sr. Best I can tell, Horstman ignored the vast wealth of knowledge on the IFB church movement available on this site. He read a handful of posts and then fired away.
Horstman has no questions for me or any commentary about what I wrote. His mission is singular: Call Bruce Gerencser an asshole.
Pal, I'll tell ya, the little bit of your shit I read convinces me that your a straight up asshole. If you want to put my name out there for million's to read well knock yourself out, your still an a.h.
Welp, I am definitely straight and I can, on rare occasions, be an asshole. Assholery is a common human trait. Horstman himself behaves like an asshole too.
In Horstman's world, an "asshole" is anyone who disagrees with him. Horstman made no attempt to read and understand my story. Nor did he bother to read my critiques of the IFB church movement. He didn't like what I said about Bob Gray, Sr., and that gave him warrant to label me an asshole.
If your going to prove to the world that I am a stoooopppppiiiiidddddd uneducated moron, again knock yourself out.
No need for me to prove it, Horstman did it all on his own.
You look like a sickly person and would hope you are right with God. That's it nuff said. Enjoy however much of your poison vile life you have left.
'Cuz, if you don't you are going to burn in Hell for eternity! Horstman concludes his email with a passive-aggressive threat. I know, nothing to see here. This kind of behavior among IFB believers is so common that I am beginning to think it is normative. One thing is for certain, this approach is not effective with Evangelicals-turned-atheists.
I intend to enjoy what life I have left. Contrary to Horstman's claim that I have a poisonous, vile life, I have a good life. I have been married to my partner, Polly, for forty-five years. We have six children, thirteen grandchildren, and two cats. I have a lot of health problems: fibromyalgia, gastroparesis, anemia, stage three kidney disease, and a plethora of other physical maladies. I embrace my pain and suffering and do all I can to experience life. Over the past week, we saw all of our children and eleven of our thirteen grandchildren. We talked, laughed, played, told jokes, and argued sports. Good times, to be sure.
Horstman says I live a poisonous, vile life. This is a claim, for which he provides no evidence. I have been blogging for sixteen years. Not one time has someone called me poisonous and vile. Oh, I have been called all sorts of things, but not poisonous and vile. Perhaps Horstman will explain how he came to this conclusion about me. Or, maybe no explanation is needed. He is an IFB zealot — people known for hostility and hatred; people who routinely attack anyone who believes differently from them.
Saved by Reason,

Bruce Gerencser, 66, lives in rural Northwest Ohio with his wife of 45 years. He and his wife have six grown children and thirteen grandchildren. Bruce pastored Evangelical churches for twenty-five years in Ohio, Texas, and Michigan. Bruce left the ministry in 2005, and in 2008 he left Christianity. Bruce is now a humanist and an atheist.
Connect with me on social media:
Your comments are welcome and appreciated. All first-time comments are moderated. Please read the commenting rules before commenting.
You can email Bruce via the Contact Form.