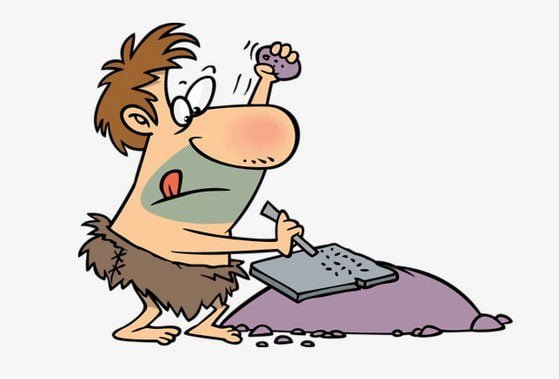 I have received a number of emails and messages of late from people wondering if I am okay. They have noticed my writing volume has reduced, and this is usually a sign that something's up in my life.
Polly had major abdominal surgery on June 30. This surgery, five hours in length, reconnected her bowel to her rectum. You may remember that in January 2019, Polly landed in the hospital with ulcerative colitis. In August of that year, she had to have emergency surgery to fix a fistula that developed between her colon and bladder. This left her with a colostomy bag. The latest surgery reconnected her plumbing. To put it bluntly, she's back to shitting normally now.
Polly is doing well, and after six weeks off of work, she will return to her job on August 11.
I am scheduled to have surgery on August 10. Yes, boys and girls, it never seems to end at our house. I will have my gallbladder removed. I have had a gallbladder problem for years, but the pain would wax and wane. A few months ago, the pain moved in and decided to stay. Just what I needed, more pain, right? My primary care doctor warned me that I had reached a point where I had to have my gallbladder removed. Not doing so could cause serious, life-threatening problems. So, surgery it is.
Late last year, I had to have a large cyst in my chest aspirated (drained). Three months later, I had the have the cyst aspirated again. And . . . you guessed it, my third breast cyst has returned. Getting someone to drain the cyst has proved problematic. Thanks, COVID-19. (The last time it was aspirated, the radiologist removed 360cc – about 12 ounces — of fluid.) I have yet another ultrasound scheduled for this week. Hopefully, this will jump-start the process. The cyst is in a place where, as it grows, it pushes on a nerve bundle that affects the functionality of my right arm. This is not something I can ignore.  That is if I want to continue to use my right arm.
Finally, I am in the throws of a bout of depression — deep, dark depression. Driven by my health problems (and Polly's), the non-stop bullshit emanating from the White House, and COVID-19, I am finding it increasingly difficult to stay on top of my to-do list, including writing for this blog. This, of course, as a Type A workaholic, only makes my depression worse. 
All of this shall pass, or I will. 🙂 Now you know the rest of the story. I appreciate your concerns. Better days lie ahead, just not today. I will continue to foist my writing on the world, but it may not be in the volume readers have become accustomed to. I hope you will understand.

Bruce Gerencser, 63, lives in rural Northwest Ohio with his wife of 42 years. He and his wife have six grown children and thirteen awesome grandchildren. Bruce pastored Evangelical churches for twenty-five years in Ohio, Texas, and Michigan. Bruce left the ministry in 2005, and in 2008 he left Christianity. Bruce is now a humanist and an atheist. For more information about Bruce, please read the About page.
Thank you for reading this post. Please share your thoughts in the comment section. If you are a first-time commenter, please read the commenting policy before wowing readers with your words. All first-time comments are moderated. If you would like to contact Bruce directly, please use the contact form to do so. Donations are always appreciated. Donations on a monthly basis can be made through Patreon. One-time donations can be made through PayPal.