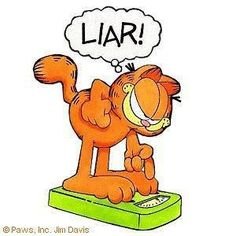 Let me say from the start: I have, on occasion, lied. I am human, so it really would be a lie for me to say that I have never stretched the "truth," told little white lies, whoppers, or an occasional big, fat black lie. (Why is it that black is the color always used for the really bad things in life?) I have lied on purpose, by accident, and told a few stories that were exaggerations I am sixty-two years old, and having lived on planet earth for 22,720 days, is it any surprise that I have told a lie or two or three hundred? Of course not. No one reaches the sunset years of life — including born-again Christians — without telling a few lies. That said, I rarely lie. In my day-to-day relationships with my wife, children, grandchildren, and my fellow homo sapiens, I do my best to be truthful and honest. I expect the same from others.
Over the years, I have developed skills that help me detect when someone is lying to me; when they are spinning a yarn; when they are regaling me with Grade-A bullshit. With family, I am pretty good at reading their body language. Polly, in particular, is not a very good liar. I can usually spot her untruths from a mile away. Me? I am not a very good liar, either. That's why we rarely lie to each other. Oh, we might color the "facts" to present a certain narrative to each other, but generally we are plainspoken.
Now that I have that out of the way, let me address the Evangelicals who think anything I say that doesn't fit within their narrow, defined theological and cultural box must be a lie. When it comes to telling my story, I try to be a truthful, honest storyteller. Granted, I don't tell readers e-v-e-r-y-t-h-i-n-g. I have secrets; things I have never told anyone, including Polly and my counselor. No, I haven't murdered anyone, molested children, or robbed a bank, but I have done embarrassing things in my life that I am not comfortable with sharing with others. That said, I do my best to be an open book; transparent and honest. Thus, it irritates the Hell out of me when Evangelicals question, doubt, and deconstruct everything I write. Instead of accepting what I say at face value, zealots are Heaven-bent on stripping my story bare and exposing me as some sort of charlatan or deceiver.
Several years ago, one Evangelical preacher told anyone who would listen that I had NEVER been a pastor; that he had talked to someone who lived in rural northwest Ohio during the time I was pastoring churches, and that person had never heard of me! In his mind, that meant I was a liar; that I had never been a pastor. I have had more than a few pastors attempt to discredit me, telling people that I was a liar. At first, such accusations bothered me, but not any longer. I have learned that two people can look at the same events and circumstances and come to different conclusions. My siblings and I have different views of our childhood. Sometimes, I wonder if we are even related!  People can see things from different perspectives, and this colors their understanding. I am sure that can be said of the people I pastored over the years. Congregants who loved/liked me generally spoke well of me. Those who hated me or really, really, really disliked me tended to say negative things about me. I'm sure it's hard to believe, but I know several former parishioners who would accelerate, hoping to run me over, if they say saw me in a crosswalk. Such is life, right? I used to care incessantly about what people thought of me. Today? Not so much. If being a public writer has taught me anything, it has taught me that I can't please everyone. Read my writing long enough, and you are sure to see something that will piss you off.
I have concluded that Evangelicals who call me a liar do so because it allows them to dismiss my story out of hand. What better way to not have to deal with the truth, than to attack the messenger and discredit him? There's nothing I can do to stop people from attacking my character. That said, one fact remains: thousands of people read this blog, and that suggests to me, at least that many readers think my story is true and helpful. And that's good enough for me.
About Bruce Gerencser
Bruce Gerencser, 62, lives in rural Northwest Ohio with his wife of 41 years. He and his wife have six grown children and twelve grandchildren. Bruce pastored Evangelical churches for twenty-five years in Ohio, Texas, and Michigan. Bruce left the ministry in 2005, and in 2008 he left Christianity. Bruce is now a humanist and an atheist. For more information about Bruce, please read the About page.
Are you on Social Media? Follow Bruce on Facebook and Twitter.
Thank you for reading this post. Please share your thoughts in the comment section. If you are a first-time commenter, please read the commenting policy before wowing readers with your words. All first-time comments are moderated. If you would like to contact Bruce directly, please use the contact form to do so.
Donations are always appreciated. Donations on a monthly basis can be made through Patreon. One-time donations can be made through PayPal.