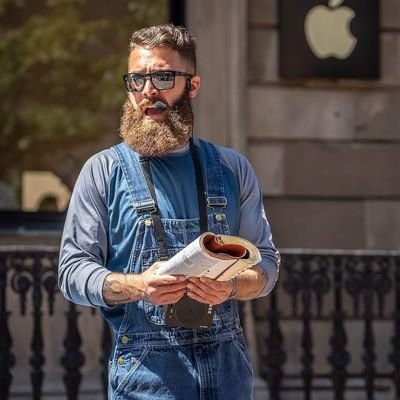 Gary Purgason, an Evangelical street preacher from Greensboro, North Carolina, stands accused of inciting to riot. Last Saturday, Purgason and his Fundamentalist sidekicks were at A Woman's Choice of Greensboro harassing women seeking abortion services.
A white self-professed "street preacher" was the only person arrested during the peaceful 10-hour march protesting the death of George Floyd that blocked off parts of Greensboro and I-40 on Saturday. He was not one of the marchers and was not protesting Floyd's death.

According to the Greensboro Police Department, Gary Daniel Purgason, 35, of Madison, was arrested in the parking deck at 299 Greene St. and charged with "Inciting to Riot."

….

Since November 2019, this writer has, on multiple occasions, observed Purgason "preaching" there, along with fellow "street preachers" Chris Pantalone and Sam Wilking.

….

Multiple persons serving as volunteer patient escorts at the clinic on Saturday morning, including pastor Michael Usey of College Park Baptist Church and minister Mark Sandlin of the Presbyterian Church of the Covenant, told YES! Weekly that Pantalone, Purgason, and Wilking had a confrontation with an African-African man in the company of a clinic patient. They said the confrontation escalated after Pantalone called the man a coward. Both a video shot by a clinic escort and the livestream by Wilking depict the following encounter:

The man, large and muscular, approaches Wilking, Pantalone, Ferguson, and several men in camouflage or hunting gear. As he approaches, he tells them to "Shut the fuck up."

The man then turns and walks away. Pantalone yells, "You're a coward, sir!"

The man turns back, approaches them again, and repeats, "Shut the fuck up!"

"You're being a coward, sir, you're being a coward," says Pantalone once the man again turns and walks away. "Go in there and rescue your child!"

The man wheels and strides back toward Pantalone, who quickly shouts, "I didn't say it, I didn't say it!"

As the man continues to approach, Pantalone screams, "I didn't say it!" and runs away from him, repeating, "I didn't say it, bro, I didn't say it!"

The man turns around and walks towards his car.

Pantalone returns to the right of the frame and says, "I'm just here to help. You don't protect your child, sir, that's what a man is called to do."

The man returns and, less loudly, again tells Pantalone to shut up.

"Pray for us, guys," Purgason tells their viewers," then says to the man, "we want to help you keep your baby, sir."

Someone yells, "stay and be a man!"

"We love you, bro!" shouts Pantalone as the man again walks away.

"No man knows the day and the hour of when you will die," says Purgason. "Black lives matter! Black matter!"

"I knew that telling a black person he's a coward would trigger him" says another protester as the man they angered drives away.

Pastor Usey described this verbal altercation to YES! Weekly as, the morning's "worst incident" and "a flashpoint for potential violence in Greensboro."

Usey also alleged that the same men harassed several female escorts.

"They were aggressively following several of the female escorts, yelling at them in their faces, calling them names, and saying things like 'Hey, can I take you to lunch and do a Bible study with you?' I am beyond repulsed by these pugnacious dullards. This is white privilege and rape culture on parade."

Usey said that none of the six "street preachers" and 49 other protesters at the clinic were wearing masks and that all were white. He alleged that the six police officers present did nothing to prevent protesters from harassing patients or the 12 clinic escorts, all of whom wore masks and attempted to maintain social distancing.

Usey alleged that one preacher using a personal amplification system harassed Mark Sandlin and Sandlin's wife by "yelling, ranting, and screaming Bible verses" at the couple "from 6 feet away for a full 45 minutes."
Evangelical clinic protesters are the worst of the worst, in my opinion.
This is how Purgason responded to the murder of George Floyd: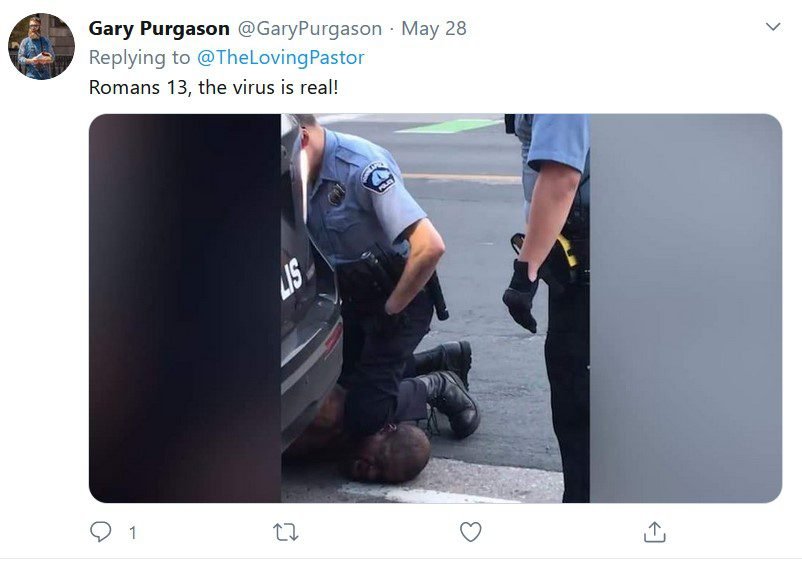 One of Purgason's preaching buddies is a man by the name of Chris Pantalone.
In November 2019, Yes! Weekly reporter Ian McDowell wrote an article titled Race, Religion and Greensboro's Abortion Divide. Pantalone features prominently in McDowell's story. What follows is a short video of Pantalone "sharing" his beliefs: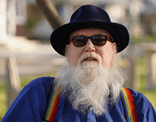 Bruce Gerencser, 65, lives in rural Northwest Ohio with his wife of 44 years. He and his wife have six grown children and thirteen grandchildren. Bruce pastored Evangelical churches for twenty-five years in Ohio, Texas, and Michigan. Bruce left the ministry in 2005, and in 2008 he left Christianity. Bruce is now a humanist and an atheist.
Connect with me on social media:
You can email Bruce via the Contact Form.
Your comments are welcome and appreciated. All first-time comments are moderated. Please read the commenting rules before commenting.