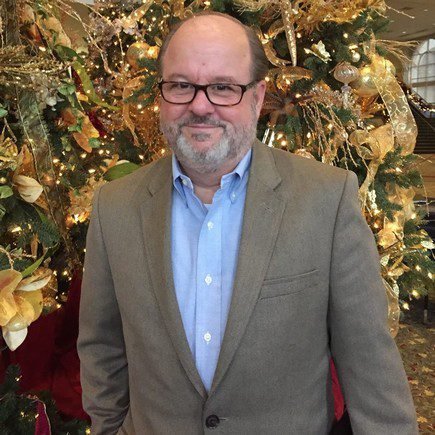 David Hyles is the son of the late Jack Hyles, pastor of First Baptist Church of Hammond, Indiana for many years. During his younger years, David Hyles was the youth pastor at First Baptist. While there, he sexually preyed on women, resulting in his father quietly, in the dead of night, shipping him off to pastor an Independent Fundamentalist Baptist (IFB) Church that knew nothing of David's philandering. As sexual predators are wont to do, David Hyles continued his whoring ways, leading to his expulsion from the church. If you are not familiar with the David and Jack Hyles story, please read:
The Mesmerizing Appeal of Jack Hyles
The Scandalous Life of Jack Hyles and Why it Still Matters
UPDATED: Serial Adulterer David Hyles Has Been Restored
Serial Adulterer David Hyles Receives a Warm Longview Baptist Temple Welcome
David Hyles Says 'My Bad, Jesus'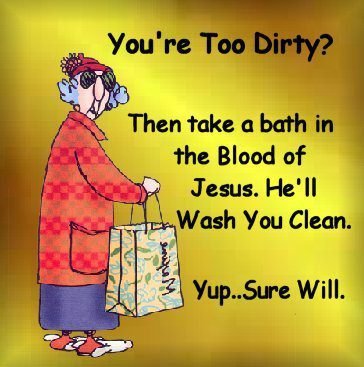 In recent years, David Hyles has been showing up at IFB churches and events, acting as if what happened in the past is ancient history and no longer relevant. Praise Jesus! He has been forgiven! It's time for people such as myself to move on and give the guy a break. Yes, he was a serial adulterer. Yes, he preyed on women. Yes, he was a despicable human being. But, "Brother Dave' has played his "washed-by-the-blood, get-out-of-jail-free card. As far as he is concerned, his sin account has been settled and he is free to move forward in the fullness and wonder of God's mercy and grace. Never mind the fact that Hyles has NEVER given a public accounting of his very public misconduct, and as far as I know he has not contacted nor made restitution to the countless people he has harmed. Doing so, of course, would require him to admit actions that still could be criminally prosecuted.
According to a comment of the Fighting Fundamental Forums — Hyles-Anderson College forum, David Hyles and his family were in attendance at the July 24-27, 2017 National Sword of the Lord Conference. This annual gathering of IFB preachers and congregants is held at Gospel Light Baptist Church in Walkertown, North Carolina. Bobby Roberson is the pastor of Gospel Light — one of the larger IFB churches in the country. The Sword of the Lord Conference is put on by Shelton Smith, the editor of the Sword of the Lord. This year's conference speakers included: Mike Allison, Joe Arthur, Max Barton, Norris Belcher, Justin Cooper, Jeff Fugate, John Hamblin, Richard Harper, Jon Jenkins, Lou Rossi, Jim Townsley, and Mike Wells. (Most of the speakers use the Dr. before their names. Please read IFB Doctorates: Doctor, Doctor, Doctor, Everyone's a Doctor)
David Hyles was, as the following comment shows, in attendance at least one of the conference days. A Fighting Fundamental Forums commenter using the moniker Twisted posted a comment a friend of his made on Facebook:
While on a trip in North Carolina with one of our church men, we attended three evening services of the annual National Sword of the Lord Conference on Revival and Soul-Winning. One of the pleasures for me at the conference was to get to see Brother David Hyles, who has been a good friend and encouragement on Facebook. His dad, Jack Hyles, was my favorite preacher. Brother David's wife, Brenda, took this photo. I thought she did a great job considering the subject matter.

After a period of waywardness, Brother Hyles (David) appears to have been on the right track again for some years now, and he has been trying to use his own restoration to encourage others who need the same. I count him as a friend! For any of you who might have a problem with that, I want to remind you that he is no longer out in a far country nor in the field feeding swine, but he is back at the Father's house. Stay outside and pout if you want to, or you can come in and enjoy the Father's celebration of restored fellowship!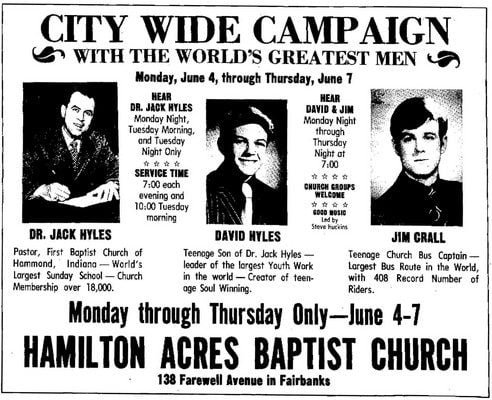 Sorry, but I want to puke. According to the aforementioned Facebook friend, it's time for people to forgive Hyles and move one. First, I have no need to forgive David Hyles. He never did anything to me, so there is nothing for him to apologize for — not that there is any evidence that Hyles (like his father) has apologized to anyone. My goal is to hold a man who was considered one of the "greatest men on earth" accountable for his abuse of countless trusting Christian women. Until Hyles gives a public accounting of his past actions and makes appropriate restitution, I intend to continue to smack him over the head every time I hear of him sticking his bald pate out of the hole he crawled into.