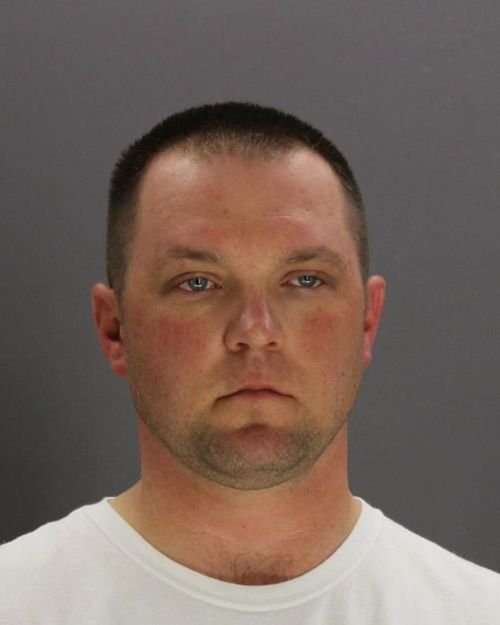 The Black Collar Crime Series relies on public news stories and publicly available information for its content. If any incorrect information is found, please contact Bruce Gerencser. Nothing in this post should be construed as an accusation of guilt. Those accused of crimes are innocent until proven guilty.
In  February 2018, Steven Winn, an unpaid youth worker at Open Door Baptist Church in Mesquite, Texas, was arrested and charged with sexually assaulting a church teenager.
Police in Mesquite have arrested a youth pastor's assistant at a local church and charged him with sexually assaulting a child.

On Feb. 18, police received a report about the sexual assault. Their investigation concluded that Steven Winn, 33, had an ongoing sexual relationship with a teenager for just over a year. She was 15 when the relationship began and 16 when police got involved.

Police said Tuesday that Winn is the assistant youth pastor at Open Door Baptist Church in Mesquite. The victim was a student at the church's Christian school, police said.

Pastor Bob Ross with the church said Winn was never employed by the church and was a volunteer who served as an assistant to the youth pastor.

"Mr. Winn's primary duties consisted of helping to drive our teens to various activities such as camp, youth rallies, and summer camp," Ross said. "He had no official duties or title of any kind."

Police say Winn worked for the City of Mesquite as a construction inspector in the Public Works Department for 14 years. He was terminated on Feb. 20.

Two days later he was arrested and charged with three counts of sexual assault of a child in Dallas County. His bond was set at $25,000 for each count. A few days later he was charged with three counts of sexual assault of a child in Kaufman County. His bond there was set at $1,000 for each count.

Police say sexual encounters between Winn and the teen occurred in both counties. There were multiple occurrences in each, but prosecutors settled on three cases to charge, MPD said.
Today, Winn pleaded guilty to three counts of sexually abusing a child and was sentenced to four years in prison. After release, Winn will have to register as a sex offender.  According to the Dallas News, Winn still faces one count of sexual assault of a child in Kaufman County. He was indicted on the charge last month.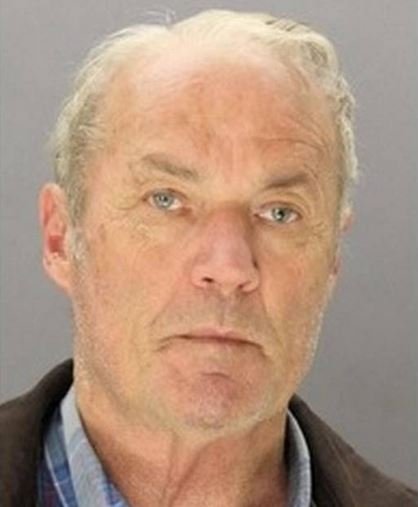 Several days after Steven Winn's arrest, Larry Winn, Steven's father, was also arrested on sexual assault charges. The elder Winn was the bus director at Open Door — an Independent Fundamentalist Baptist (IFB) congregation.
The Star-Telegram reported at the time:
A Mesquite church staff member accused of an inappropriate sexual relationship with an underage congregant may have additional victims, police say.

Larry Winn, 65, of Dallas, who coordinated a bus ministry for members of Open Door Baptist Church who needed a ride to and from worship, is accused of sexually assaulting a teenage girl [a different girl from the one assaulted by his son]. He was arrested Thursday.

"Due to Winn's level of access to children, investigators believe there may be additional victims," police Lt. Brian Parrish said in a news release.
The elder Winn remains free on a $25,000 bond. Evidently, the family that "preys" together, stays together.
Robert "Bob" Ross, the pastor of Open Door, was arrested in April 2018 and charged with failing to report the alleged abuse. He remains free on a $2,500 bond.
The Dallas News reported at the time:
Robert Arnold Ross, 70, pastor of Open Door Baptist Church, was booked into the Mesquite jail Tuesday morning on one count of knowingly failing to make a required child abuse report. His bail was set at $2,500.

….

Police say Ross learned about the abuse on Feb. 1 — more than two weeks before police learned of the accusation — and did not notify authorities.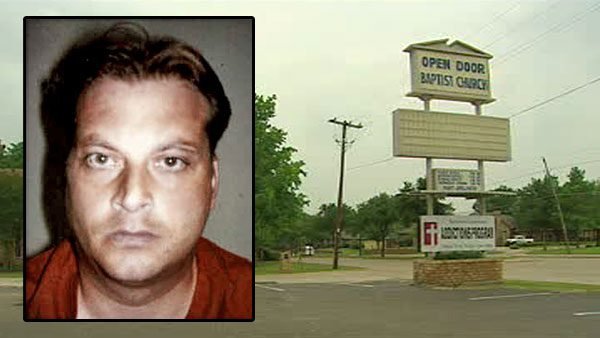 And finally, in 2011, Matt Jarrell, Open Door's pastor at the time, was arrested and accused of raping a woman. He later hung himself in jail.
According to the Star-Telegram:
Open Door Baptist Church pastor Matt Jarrell died in May 2011 in a Charleston, W. Va., jail cell. Days before, Jarrell had been arrested and accused of raping a woman.

The woman told authorities Jarrell picked her up in Charleston when she needed a ride home. Instead of taking her home, he took her to a secluded area and raped her, according to a criminal complaint.

….
The Dallas News reported in 2011 that Jarrell lived a double life while pastoring Open Door Baptist:
Baptist preacher Matt Jarrell was a traveling man. He usually hit the road by himself, leaving behind his wife, four children and the loving embrace of his congregation at the Open Door Baptist Church in Mesquite.

Jarrell, a bear of a man at 6-3 and 285 pounds, hunted moose and preached a sermon last fall in Alaska. He hunted elk in Nebraska with church friends.

But his travels weren't always for hunting and fellowship.

In 2003, Jarrell traveled to Baltimore, where he was arrested for soliciting a prostitute and illegal handgun possession.

In 2007, San Antonio police arrested him for sexual assault after a woman accused him of forcing her to perform oral sex.

Last weekend, Jarrell's final trip ended tragically in a jail cell in Charleston, W.Va. Two days after his arrest on a rape charge, he hanged himself in jail. At age 41, the double life he had been leading was over.

….

Like other Baptist sects, the fundamentalist churches don't allow women in leadership positions. While Open Door Baptist Church has no dress code, most church women wear long dresses or skirts and tops with high necks — no sleeveless tops.

"It's just respecting the Lord," said Donna Woodson, an Open Door member for more than 20 years. "It's nothing … we just feel that we should dress in modest apparel."

Woodson, 57, said Jarrell was respectful of women.

"He seemed like he really loved his wife, Ginny," she recalled. "So I'm just shocked to hear any of this stuff. I'm not even sure to believe it."

Jarrell traveled to Columbus, Ohio, in January to deliver a guest sermon at High Street Baptist Church, another Fundamentalist Baptist affiliate. He began by telling the congregation his personal story of salvation in the mid-1990s.

He was in the Army at Fort Campbell, Ky., when he attended a revival meeting featuring the Baptist preacher Jack Hyles, who was a well-known Baptist evangelist in the Midwest.

"I'm carnal, wicked as hell," Jarrell told the Ohio congregation, describing the way he was back then. "I used to be a fighter until I got saved that night."

….

Jarrell's first brush with the law, as far as The Dallas Morning News can determine, came at 11:40 p.m. on April 15, 2003, in Baltimore, about 60 miles south of York.

Court records and police reports say he solicited a prostitute who turned out to be an undercover police officer running a "john sting." Police found two handguns in Jarrell's white Chevrolet truck — a .44-magnum Taurus with a laser sight and a .45-caliber pistol with one round in the chamber and five in the magazine.

Shonte Drake, a spokeswoman for the city prosecutor, said available records don't make clear whether Jarrell pleaded guilty or was found guilty after a trial.

"In any event, he was convicted and served 18 months probation on the handgun charge," Drake said.

….

Jarrell's next brush with the law came in San Antonio on May 24, 2007, when he was arrested after a woman complained that he threatened her with "force and violence" unless she performed oral sex on him. She told police she believed he had "the ability to execute the threat" because he was so big, according to court records.

Jarrell was released from jail on $50,000 bond.

….

A Bexar County grand jury meeting in San Antonio indicted him on a second-degree felony charge of sexual assault on Dec. 19, 2007. Jarrell's attorney told The News that the case is still pending because of a backlog in the criminal courts.

….

The details surrounding Jarrell's arrest in West Virginia now seem almost irrelevant. But, for the record, the criminal complaint against him alleges that he met a woman in a bar. She needed a ride home and he offered to help. Instead, he took her to a remote area and sexually abused her in his Toyota Tundra pickup.

The woman escaped after the attack and called police. Investigators said Jarrell first denied the assault, then confessed.

"According to family members, Jarrell was supposed to be in Pennsylvania," said Lt. Sean Crozier, a Kanawha County Sheriff's Department spokesman. "It's disturbing that a man could lead such a dual life with aspects of it on opposite ends of the spectrum — if the allegations were true."

No one will ever know what tortured thoughts ran through Matt Jarrell's mind in the moments before he hanged himself two days after his arrest.

Did he pray? Did he believe he was going to heaven or hell?

During the nine months before his death, he told his congregation that he was suffering from liver cancer. During his sermon in January in Columbus, he told his listeners that a malignant tumor the size of a grapefruit was on his liver and that the cancer had spread to his lymph system.

The medical examiner's office in West Virginia performed an autopsy after his suicide, but the results were not available late last week. Whether the cancer was real or fictional is yet to be resolved.

….
Sadly, Open Door Baptist Church remains open for business, as does its school, Mesquite Baptist Academy. In November 2018, "Dr." Eric Pittman became the pastor of Open Door.  The church is busily remodeling its building, hoping to bury past scandals under new drywall and carpet. I plan to do what I can to make sure the public knows what happened. I should note in passing, that the late Jack Hyles was mentioned in several of the stories I read about Open Door and its pervert pastors/workers.  It seems that Hyles as a person or his bankrupt theology is never far from sexual scandals. Perhaps it is time for IFB churches and pastors to connect the dots and conclude that Hyles and his theology has caused untold harm, both to children and adults.