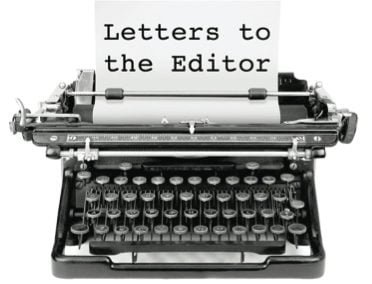 Letter to the Editor of the Defiance Crescent-News. Published August 26, 2012.
Dear Editor:
Who is this "our God" I keep reading about in the letters to the editor section of The Crescent-News?
If the letter writers spoke of our flag, our country, our military, or our government, I would readily understand what they mean. As a citizen of the United States, I have a common connection with all other U.S. citizens. Our country belongs to all of us, contrary to what right-wingers think when they speak of taking back their country.
When the Star Spangled Banner is played, I remove my hat and turn my face toward the flag of my native land. However, when the national anthem of the "our God" crowd, God Bless America, is played, I refuse to bow in obeisance to the "our God."
We have no "our God" in the United States. We may be one people, under one flag, willingly governed by those we elect to office, but we do not have a common God, a deity that every citizen must worship and obey.
Where in the U.S. Constitution is this "our God" mentioned? At best, the U.S. Constitution mentions a generic God, a deist form of a Creator God. Even then, the founders of this country, understanding the danger of having state-sanctioned religion, made sure that there was a separation of church and state, and no religious requirement for holding office. They made sure there was not only freedom of religion, but also freedom from religion. Christian, atheist and Muslim alike are equal in the eyes of the state.
So, I ask again, who is this "our God?" Of course, every letter writer would say "our God" is the Christian God. Again, I would ask, which Christian God? The Trinitarian God of the Lutheran or the non-Trinitarian God of the Oneness Pentecostal? The Calvinist God or the Arminian God? Which of the thousands of Christian sects have the "our God?"
Christians bitterly disagree and separate from one another over matters like salvation, baptism and communion. If Christians cannot agree on these basic teachings, how can there be an "our God?" The division and internecine warfare among Christians reveals the bankruptcy of the notion that there is an "our God."
All that letter writers have is a personal God, a God they believe exists. I have no problem with them having a God or believing whatever they want to believe about that God. However, when they suggest that their personal God must be the God of all then I take issue with such a claim. As a citizen of a secular state that codified the freedom of, and from, religion in its founding documents, I object to any suggestion that there is an "our God" I must worship and obey.
Going down the "our God" road leads to violence, bloodshed and a loss of freedom. Such a notion must be resisted at every turn, lest we wake up one morning and find a Christian theocracy ruling the United States.
Bruce Gerencser
Ney