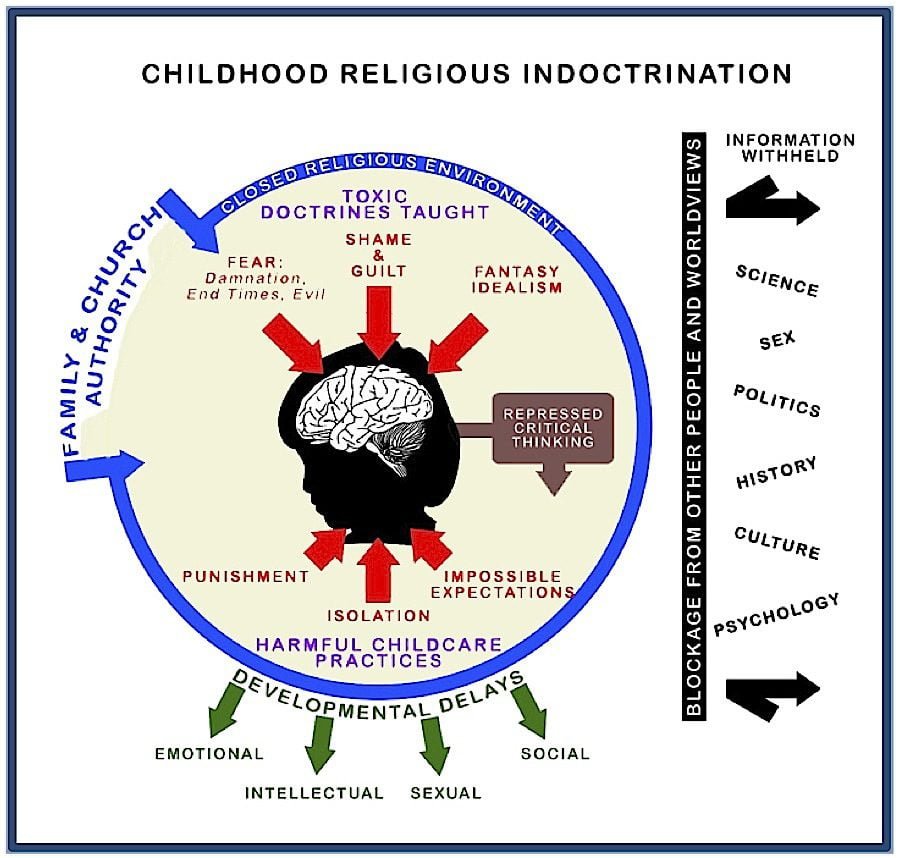 Thousands of the readers of this blog are former Evangelicals; devout Christians who devoted their lives to God and the church; people who were saved, sanctified, Holy Ghost-filled followers of Jesus. While many of these people have left Christianity altogether, others have tried to find ways to hang onto their faith. Regardless of where they are presently, most of them struggle as they try to reconcile their Evangelical past, with its attendant beliefs, practices, and behaviors, with the people they have now become. I know for me personally, when I look at my past as an Evangelical pastor and a proponent of strict patriarchalism, I have a hard time reconciling my two very different lives. I struggle with guilt over my past life; the things I said and did. I was abusive, arrogant, and self-righteous. I psychologically, and, at times, physically harmed my wife, our six children, and the people who lovingly called me "preacher." A decade of counseling hasn't been able to rid me of the guilt I feel over the past. I suspect many of you know exactly what I am talking about.
The question I am focused on these days is why? Why did I become the man, husband, father, and preacher that I did? While the answers to this question are complex, I have concluded that my beliefs and behavior as an Evangelical husband, father, and preacher can be traced back to indoctrination and conditioning. I was raised in an Evangelical home, attended Evangelical churches for fifty years, trained for the ministry at an Evangelical college, married an Evangelical pastor's daughter, and spent twenty-five years of my life pastoring Evangelical churches. How could I have not turned out exactly as I did? I was surrounded by family, preachers, and professors who reinforced my beliefs; beliefs that were rarely, if ever, challenged. The indoctrination and conditioning were such that I never doubted or questioned my beliefs. It is a miracle that my wife and I are atheists today. Everything militated against a loss of faith, yet somehow, some way, questions and doubts crept in. I know that it is rare for someone like me to deconvert. Am I special? Nope. If anything I'm lucky. By all accounts, I should still be preaching the gospel, winning souls, and pastoring an Evangelical church. Yet, here I am, a godless heathen. Go figure. 🙂
When I interact with devout Evangelicals on this site, I try to remember that I was once just like them. I know they have a hard time believing this to be true, but I can confidently say that had they known me in the 1980s or 1990s they would have considered me a man of God, a faithful preacher of the good news. They might even have joined my church.
I find myself in a somewhat unique position. I have been on both sides of aisle: devout Evangelical pastor, out-and-proud atheist. This allows me to have a perspective other people may not have. Many of you have similar unique perspectives. Hopefully, these experiences give us compassion for people who are still immersed in Evangelicalism. "Such were some of you," the Bible says. It's easy to become annoyed and irritated by Evangelical zealots. I know I have an increasingly short temper with God's chosen ones. I have to remind myself, "Bruce you were once just like them. Be patient. Be kind. Be that still small voice in their heads."
Religious indoctrination and conditioning cause untold heartache and harm. For those of us who have been delivered from Evangelicalism, we must give the Evangelicals we interact with the space to see the "light." That's not to say that some Evangelicals aren't so deeply corrupted that it's impossible to reach them. No amount of interaction with them will change their minds. The Revival Fires, Derrick Thiessens, and Kent Hovinds of the world are too far gone. They have committed the unpardonable sin. There's no hope for them. We must be careful, however, to not treat other Evangelicals as we do Revival Fires, Thiessen, and Hovind. To quote the Apostle Paul, we must become all things to all men, so that by all means we might save some. If our goal is to reach Evangelicals who have been deeply indoctrinated and conditioned, we must be loving, patient, and kind. We must, even when they don't, evidence the fruit of the Spirit in our godforsaken lives — love, joy, peace, patience, kindness, generosity, faithfulness, gentleness, self-control.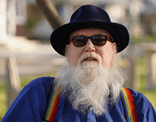 Bruce Gerencser, 65, lives in rural Northwest Ohio with his wife of 44 years. He and his wife have six grown children and thirteen grandchildren. Bruce pastored Evangelical churches for twenty-five years in Ohio, Texas, and Michigan. Bruce left the ministry in 2005, and in 2008 he left Christianity. Bruce is now a humanist and an atheist.
Connect with me on social media:
You can email Bruce via the Contact Form.
Your comments are welcome and appreciated. All first-time comments are moderated. Please read the commenting rules before commenting.