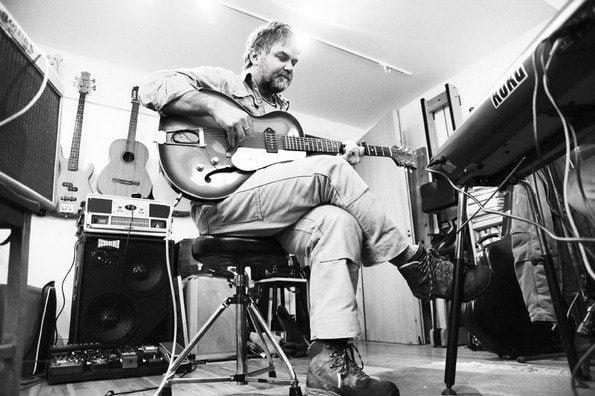 This is the one hundred and twenty-eighth installment in the Songs of Sacrilege series. This is a series that I would like readers to help me with. If you know of a song that is irreverent towards religion, makes fun of religion, pokes fun at sincerely held religious beliefs, or challenges the firmly held religious beliefs of others, please send me an email.
Today's Song of Sacrilege is Come Down Jehovah by Chris Wood.
Lyrics
Come down, come down from your mountain, Jehovah,
My neck is terribly stiff.
Hitch up your robes and your raiment, Jehovah,
Climb down to the foot of your cliff.
And drink from the stream that was always beneath you,
Drink from our wonderful font.
'Cause paradise is right here on earth, Jehovah,
What more could we possibly want?
Come down and talk amongst friends, Jehovah,
Come down and sit at your ease.
Walk through the woods and the valleys, Jehovah,
Sail upon glistening seas.
Pass on what you've learnt to the children, Jehovah,
And listen to what they have to say.
They say, 'Paradise is right here on earth, Jehovah,
Not tomorrow, but right now, today.
And Devil come up from your fiery furnace,
Come up and show us your face.
There's nothing you can teach us of evil or hatred,
We don't have right here in this place.
There is nothing so evil as man in his mischief,
Nothing so lost or insane.
And bring your demons up, too, so we'll know it's not you,
But it's us who must carry the blame.
It's us who must live with the shame.
Come down, come down from your mountain, Jehovah,
Come down and be with us here.
Heaven and hell and the life ever after,
It's such a beguiling idea.
But our spell on this earth is much richer, Jehovah,
Richer than you'll ever know.
When it comes time to leave it behind,
We just close our eyes and let go.
If we've done our best we'll be ready for a rest,
We just close our eyes and let go