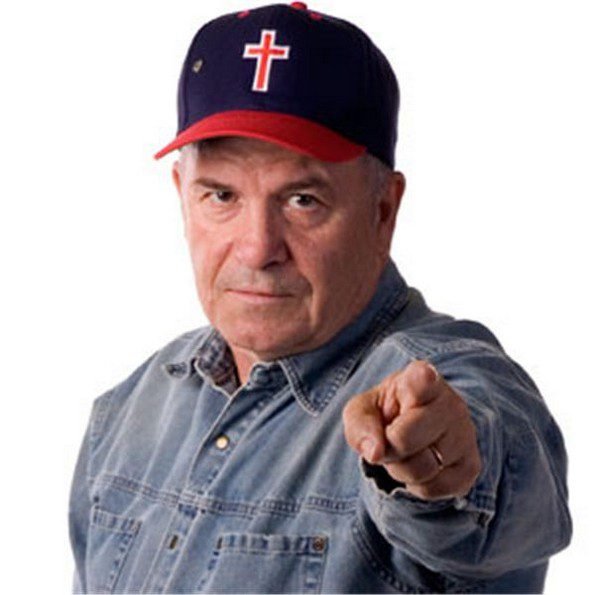 This is the ninetieth installment in The Sounds of Fundamentalism series. This is a series that I would like readers to help me with. If you know of a video clip that shows the crazy, cantankerous, or contradictory side of Evangelical Christianity, please send me an email with the name or link to the video. Please do not leave suggestions in the comment section.  Let's have some fun!
Today's Sound of Fundamentalism is a clip taken from a sermon preached by "Coach" Dave Daubenmire. Daubenmire thinks Evangelical churches have been "sissified." According to Daubenmire, REAL men watch Fox News, Sean Hannity, and Bill O'Reilly. Daubenmire subtly blames women for the sissification of churches. As with most "problems" in Evangelical churches, the blame rests  on women, their vaginas, and the mistaken notion that women should be treated as equals to those who have a penises between their legs.
if Dave Daubenmire is the definition of a real man, count me out. I know some sissified women who would/could kick Coach's ass in a heartbeat. I am beginning to wonder if these "real" men have any idea about what such a label really means.