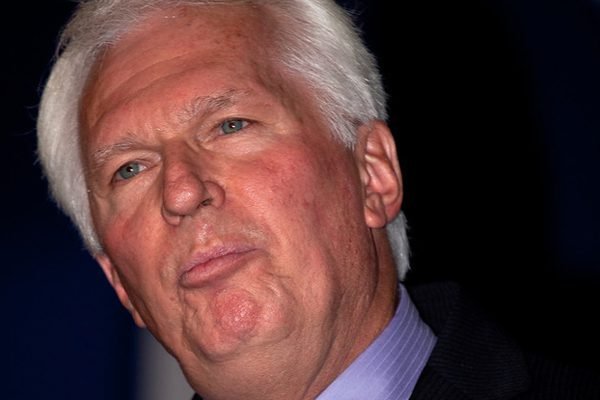 This is the one hundred and fifty-second installment in The Sounds of Fundamentalism series. This is a series that I would like readers to help me with. If you know of a video clip that shows the crazy, cantankerous, or contradictory side of Evangelical Christianity, please send me an email with the name or link to the video. Please do not leave suggestions in the comment section.  Let's have some fun!
Today's Sound of Fundamentalism is a video clip of Bryan Fischer expressing his outrage over LGBTQ people stealing God's rainbow. Fischer demands its immediate return.
The rainbow is God's. God invented the rainbow—look at Genesis 9:11-17—He invented it, it's His thing, He put it in the sky as a promise that he would never again destroy the earth through a flood. Are you listening Al Gore? Al Gore, you do not need to worry about the planet being destroyed by floodwaters. Why? Because God has put His rainbow in the sky to let you and everybody else know, 'I'm never going to do that again.

The LGBTQ community is using something that doesn't belong to you. That's cultural appropriation … You've culturally appropriated something that doesn't belong to you, it belongs to God, it's His idea and you need to give it back.