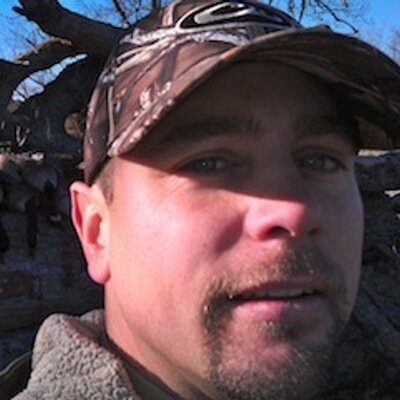 The Sounds of Fundamentalism is a series that I would like readers to help me with. If you know of a video clip that shows the crazy, cantankerous, or contradictory side of Evangelical Christianity, please send me an email with the name or link to the video. Please do not leave suggestions in the comment section.  Let's have some fun!
Today's Sound of Fundamentalism is a video clip of Fundamentalist Baptist pastor Randall Snipes preaching a "prayer" before the Virginia House of Representatives. Snipes is the pastor of Oak Grove Baptist Church in Colonial Beach, Virginia.
Transcript of Snipes' prayer
Let us pray. Heavenly Father, we bow before You, Lord, and we proclaim now… that you are God, and there is none other than You, and there is none like You.
God, we ask that, as a nation, Lord, we would not seek our own pleasure, our own preferences, or our own praise, but that, God, we would seek Your pleasure. That God, we would seek Your praise. Lord, that we would seek Your will.
God, we ask you humbly today that you would convict us. Lord, if you'd send your Holy Spirit to convict us of sin, and the righteousness, and of judgment. God, the sin that that we commit, the sin that we celebrate, the sin that we allow, the sin that we promote. God, convict us of that. Lord, convict us of righteousness. Lord, Your holy standard. God, and how far short we are of that on so many occasions. And God, convict us of the judgment it is to come, the day that you have already set before, for we will give an account for every action, every deed, and every word. God, a day that you have set aside where every knee will bow and every tongue will confess that "Jesus is Lord."
God, I pray that you would convict us of that day where those who love you will be rewarded, and those who reject you will be sentenced.
God, give us that conviction this day. And Lord, we ask that you would grant us wisdom, that this group of people would have supernatural wisdom today. Lord, of wisdom that begins with the fear of you. God, we ask… for forgiveness. Lord, forgiveness for the millions and millions of innocent lives that have been murdered for the sake of convenience. God, we ask you for forgiveness for the bloodshed that is on our hands as a nation. And Lord, we don't deserve it. God, we confess before you that we do not deserve it. But Lord, we have nowhere else to turn but to you, and to ask as humbly as we know how, God, that you would forgive us. That you would help us turn from our wicked ways. God, that we would seek Your face.
God, we pray that this day you would begin a spiritual revolution, an awakening, a revival in our nation, Lord, that you would deliver us from evil, not just of our nation might be exalted, but God, that you would create in us once again a nation that exalts You.
We do not ask these things based on our own merit or in our own power. But today, God, we evoke their precious and powerful and Holy Name of Jesus. In His name we pray. And to Him be glory and power and honor, forever and ever. Amen.
Bruce Gerencser, 66, lives in rural Northwest Ohio with his wife of 45 years. He and his wife have six grown children and thirteen grandchildren. Bruce pastored Evangelical churches for twenty-five years in Ohio, Texas, and Michigan. Bruce left the ministry in 2005, and in 2008 he left Christianity. Bruce is now a humanist and an atheist.
Connect with me on social media:
Your comments are welcome and appreciated. All first-time comments are moderated. Please read the commenting rules before commenting.
You can email Bruce via the Contact Form.