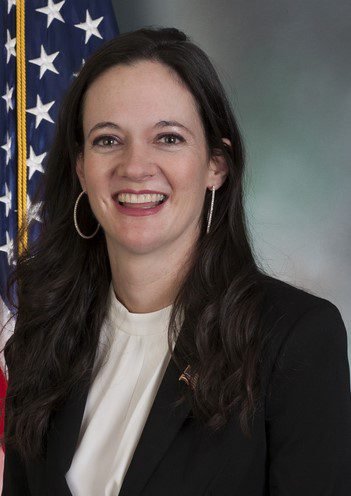 This is the one hundred and ninety-fifth installment in The Sounds of Fundamentalism series. This is a series that I would like readers to help me with. If you know of a video clip that shows the crazy, cantankerous, or contradictory side of Evangelical Christianity, please send me an email with the name or link to the video. Please do not leave suggestions in the comment section.  Let's have some fun!
Today's Sound of Fundamentalism is a video clip of a prayer uttered by Pennsylvania Rep. Stephanie Borowicz before  Movita Johnson-Harrell,  a Muslim Representative from Philadelphia, was sworn into office. Borowicz's husband, Jason, is an associate pastor at Crossroads Community Church in Jersey Shore, Pennsylvania.
The York Daily Record reports:
Now normally, the opening prayer is not a big deal, just some words intended to inspire our elected officials to grasp for the higher angels of their nature – which, considering the results, often doesn't seem to take.

But Borowicz's prayer was seen as being political, coming just moments after the House swore in its first Muslim member, Movita Johnson-Harrell, a Philadelphia Democrat who took the oath of office while resting her left hand on the Quran.

At one point, House Speaker Mike Turzai, an Allegheny County Republican, reached over and touched Borowicz's arm, cutting her off in mid-prayer.

The prayer, some representatives said, was divisive and was seemingly intended, as House Minority Whip Jordan Harris, a Philadelphia Democrat, said, to weaponize her religion and "intimidate, demean and degrade" Johnson-Harrell.